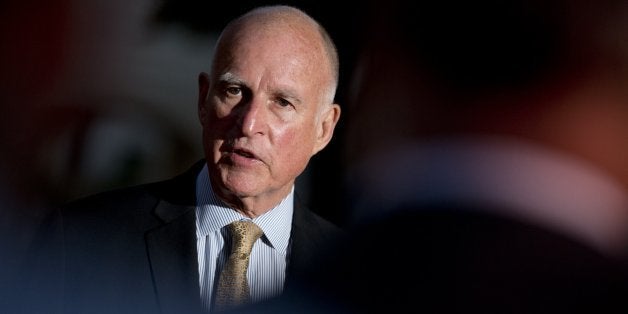 The state of California just took a big step toward curbing the abuse of temporary workers.
On Sunday night, Gov. Jerry Brown (D) signed a bill into law that will hold companies responsible when their subcontracted temp agencies endanger or underpay workers. Now, when a subcontracted temp firm rips off a low-wage worker, the company at the top may have to pay a price.
The law, known as Assembly Bill 1897, is meant to address the underlying accountability problems in America's booming temp industry. In sectors like warehousing and food processing, it's become highly profitable for corporations to outsource general labor to low-paying staffing firms. Not only does the work come cheaper, the companies that outsource the work aren't held responsible when workplace laws go ignored, even if they're the ones ultimately calling the shots. As a result, regulators end up punishing the small fry, while the bigger fish can claim ignorance.
But California's new legislation makes it tougher for those large companies to dodge responsibility. AB 1897 will require "the client employer to share with a labor contractor all civil legal responsibility and civil liability" for paying wages to workers. It will also "prohibit a client employer from shifting to the labor contractor legal duties or liabilities" when it comes to workplace safety.
In other words, the state can now fine companies when their temp firms flout workplace laws.
The law's passage marks a significant win for labor groups that are organizing workers in temp-heavy industries. As HuffPost reported in 2011, Southern California's Inland Empire is home to a sprawling retail distribution nexus, where staffing agencies provide warehouses with low-wage temp workers who frequently cite unsafe working conditions and wage theft. Worker advocates have been clamoring for larger companies to be held responsible alongside their subcontractors when the law is broken.
The Teamsters, in particular, lobbied hard for the new measure, largely through a public campaign against Taylor Farms, a food processor in Tracy, California, that supplies to companies like McDonald's, KFC and Subway. Most of Taylor Farms' laborers are temp workers, not direct employees.
"Today marks a new era for worker protection in California," Teamsters President Jim Hoffa said in a statement Monday. "No longer can employers hide behind unscrupulous labor contractors. Workers, no matter if they are temporary or permanent, can hold companies who profit from their labor accountable for violations in the workplace."
The California Chamber of Commerce opposed the bill, saying it would "discourage further growth in this state, and it will certainly discourage out-of-state companies from locating here."
AB 1897 is just the latest in a series of labor-friendly bills that California has passed in recent months. Last year, Brown signed into law legislation that would gradually raise the California minimum wage to $10 and tie it to an inflation index. And earlier this month, the governor approved a bill that would require employers to provide their workers with paid sick leave, making California the only state other than Connecticut to have such a mandate on its books.
Before You Go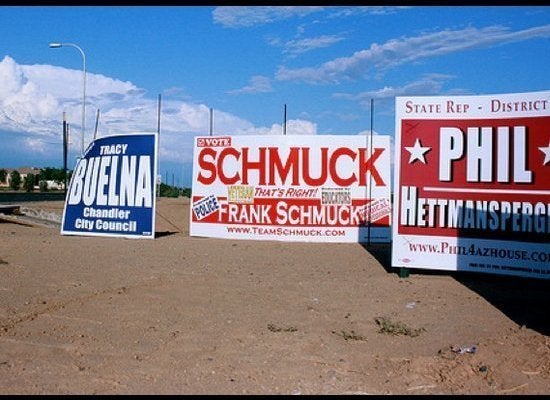 Unfortunate Politician Names
Popular in the Community