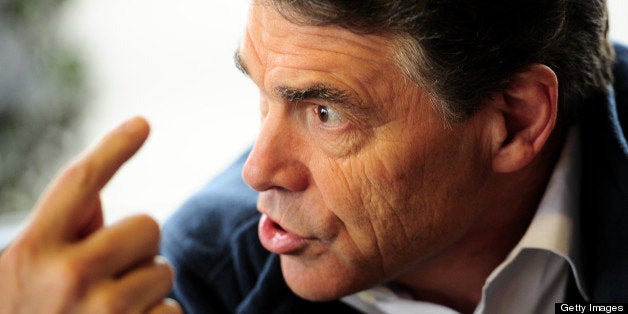 I used to hate Texas. I used to change planes at DFW on a regular basis and the airport was filled with faux cowboys in their ten-gallon hats named Billy Bob and Buckle Bunnies with their beehive hair-dos and glittering belt buckles worth the gross national product of a small Central American nation. Let's be honest; the face of Texas is not pretty. Rick Perry, Ted Cruz, John Cornyn, Louie Gohmert, Steve Stockman, Ted Poe, George W, Karl Rove. An all-star lineup of almost every crackpot right wing crazy comes from Texas or is voted into office by Texans. So it was with some trepidation that I accepted an invitation to visit Dallas.
I expected to see the big hats; obnoxious drawls and hear "The Eyes Of Texas" blaring from every radio while the drivers shot their guns to signal they were about to make a left turn. Okay, I admit I was wrong. The Dallas I experienced is a wonderful city filled with great people. Modern, chic, hip and not a ten-gallon hat in sight. In fact, there were moments when I felt just as home there as I do in my state of California.
I went to Dealey Plaza to see the JFK assassination site. Very bizarre. It's still hugely popular with tourists; the sixth floor depository museum was packed. (You can buy a Sixth Floor Depository Coffee Mug at the gift store. Really.) The most startling thing was how small Dealey Plaza is. There are two X's on the street to mark the spots where the shots hit President Kennedy. What was really amazing was how close those X's were to the curb where spectators lined the street that fateful day. At the most, the X's are ten feet from the curb. I cringed thinking of seeing the action so up close. It's part of Dallas' legacy and to their credit, they don't hide from it.
I also went to see the new George W. Bush Presidential Library. It's tremendous. Not figuratively -- literally. I've been to three other presidential libraries and all of them could fit in the foyer of the Bush edifice. The reason I wanted to go was so I can have my picture taken in front of it while giving it's namesake a one fingered salute, which I did. But interestingly, while my friend was taking my picture a few construction workers, Texans all, courteously stopped their forklift so we could get a clear picture. And they smiled and waved. No anger, no one fingered salute back at me. I guess this is already a daily occurrence at the museum and they took it good-naturedly.
Food. Tex Mex is fantastic but so are the designer pizzas of shaved Parmesan, prosciutto and arugula. Yes, you heard me correctly. Arugula, the official leafy green symbol of California Lefties is also served deepinthehearta. And the waiter told us it was their most popular pizza.
The city is loaded with museums, aquariums, libraries, parks, street fairs. Nobody spoke like a cowboy (or Louie Gohmert) and I didn't see a steer anywhere. Although I am pro gun regulation, I didn't see a single gun in a state where the politicians are proud that everyone is packing heat (or so they think).
Dallas has a trolley car system that offers free rides around town. The trolleys come from all over the world and a biography of each is posted inside. We rode on one that was built around 1900 in Florence, Italy, spent ten years of service in San Francisco after seventy years of service abroad and then found it's new home in Dallas. Nice.
The people I met were great. None of them spit chewing tobacco on my sneakers. The acting students I met at the TBell Actor's Studio were creative, funny, talented and hospitable to this interloper from California. (Shameless plug: The best acting coach in the state is without a doubt Theresa Bell in Dallas. Numerous graduates of the school have gone onto to success in movies and TV.)
Now I'm not ready to dismiss all my prejudices about Texas. I only saw a sliver of the city and have no desire to ever visit the areas where people reside who vote for the Gohmerts and Stockmans. I still can't stand the Dallas Cowboys, Rick Perry's corporate deregulation and the deep fried butter served at the State Fair. Unfortunately the ones who yell the loudest (on both sides) get all the attention and control the brushes that paint the picture of how we think of everyone in the state. I'm ready to admit that there are a lot of good people in Texas who share a lot in common with me and other Californians and toss away my stereotypical thinking.
Look, I know Texas and California don't get along. Texas gave us George W. We gave the country Reagan. I consider that a wash. To the Gomerts, Perrys and Cruzes and the people who voted for them we will always be the Hollywood, pot smoking, satanic, porn loving lefties. However, all I met were people that would fit right in here on the left coast. I'm willing to extend an olive branch. We have a lot more in common than we know. Texas has their crazies and so does California but I'll bet the majority of each state are just plain old Americans willing to see the good in people rather than the worst. And if we can just get along, maybe there might be hope for Israel and the Arabs.
Maybe the key is arugula.
REAL LIFE. REAL NEWS. REAL VOICES.
Help us tell more of the stories that matter from voices that too often remain unheard.