WASHINGTON -- Protesters interrupted lunch in a Capitol Hill cafeteria Wednesday, holding a "die-in" to honor Michael Brown, an unarmed black teenager who was killed by police in Ferguson, Missouri, last summer.
About 50 protesters congregated in a U.S. House of Representatives office cafeteria in Washington, D.C., chanting "Black Lives Matter" and taking over the space in front of the cash registers. They held signs reading "outlaw racial profiling" and "stop jump outs" and stayed on the floor for about four and a half minutes, recalling the four and a half hours that Brown's body remained face down in the street after he was shot.
The protesters included Jewish, Christian and Muslim clergy and people of faith. After some urging by Capitol police officers, the protesters moved outside where it had started to snow.
Yasmina Mrabet, who said she is a local organizer for one of the groups that has emerged in response to Brown's death, said she was working to stop the use of "jump outs" in the district, which Newsweek recently described as "a scarier version of stop-and-frisk."
"We want an immediate end to this racially biased paramilitary tactic and the terrorizing of the black community in D.C.," she said, adding that she doesn't "see any reform really happening from President Obama or his administration" on the issue of police violence.
Jacqui Lewis, senior minister at Middle Collegiate Church in New York, said she attended the protest because "black lives matter, black women's lives matter." She said she wants Congress to take a clear stand to end racial profiling, hold hearings to "dismantle the criminalization of black communities," and address militarization of the police.
Rev. John Vaughn, who also came down from New York City, said that he wanted Congress to look at policing throughout the country. "In many cases we need to see criminal justice systems that are totally redone and reformed," he said.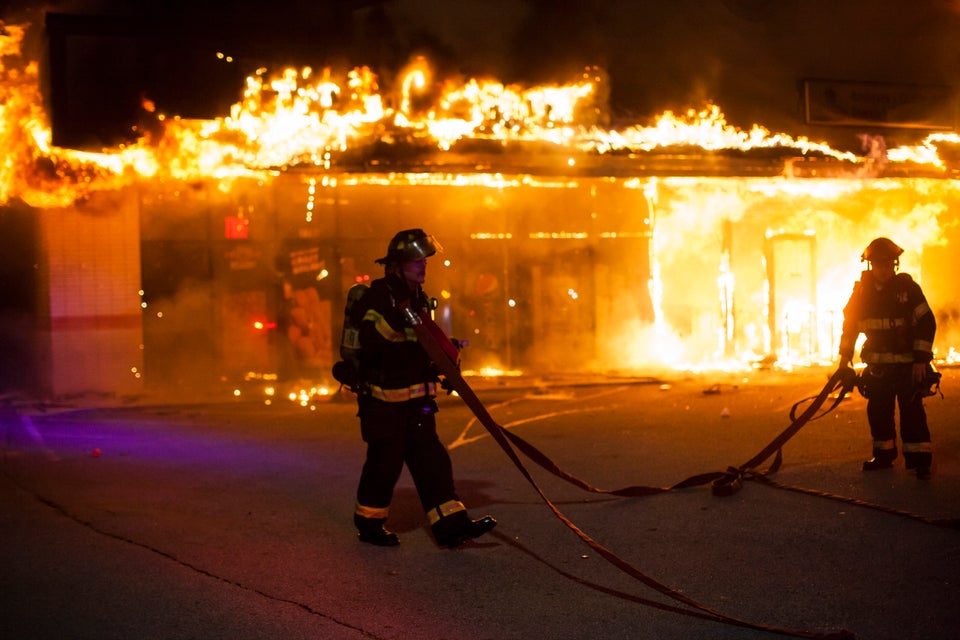 Ferguson Protests
Popular in the Community