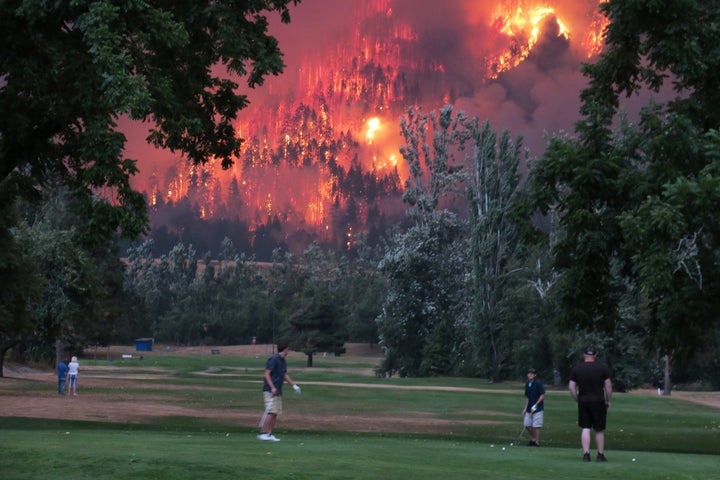 A landmark new United Nations report warning of catastrophic global warming doesn't seem to have shaken many Republican climate hawks' faith that market tweaks alone can deliver the unprecedented emissions cuts needed to avert disaster.
The Intergovernmental Panel on Climate Change, a U.N. consortium of researchers from 40 countries, said Sunday the reductions needed to avoid average global warming beyond 1.5 degrees Celsius (2.7 degrees Fahrenheit) above preindustrial levels require "rapid, far-reaching and unprecedented changes in all aspects of society."
"The only force that I know of on the planet that can deliver innovation as quickly as we need it is the free enterprise system," said former Rep. Bob Inglis (R-S.C.), now the executive director of RepublicEn, a group urging Republicans to support a carbon tax.
Regulations, he said, would "just be clunky."
"A market-based, revenue-neutral carbon tax is perfectly capable of achieving rapid decarbonization as is called for in the new IPCC report," said Josiah Neeley, a senior fellow at R Street Institute, a conservative climate policy think tank. "It's all a matter of getting the price right."
The report, based on more than 6,000 scientific references, found that world governments have just 12 years to cut planet-warming gases 45 percent at a time when humanity's CO2 footprint is rapidly rising and fossil fuel emissions are hitting an all-time high. By 2050, emissions need to hit net zero. Failing to do so would be cataclysmic. The IPCC pegged the price of damage caused by 1.5 degrees of warming at $54 trillion ― a figure that soars to $69 trillion at 2 degrees Celsius, or 3.6 degrees Fahrenheit, of temperature rise.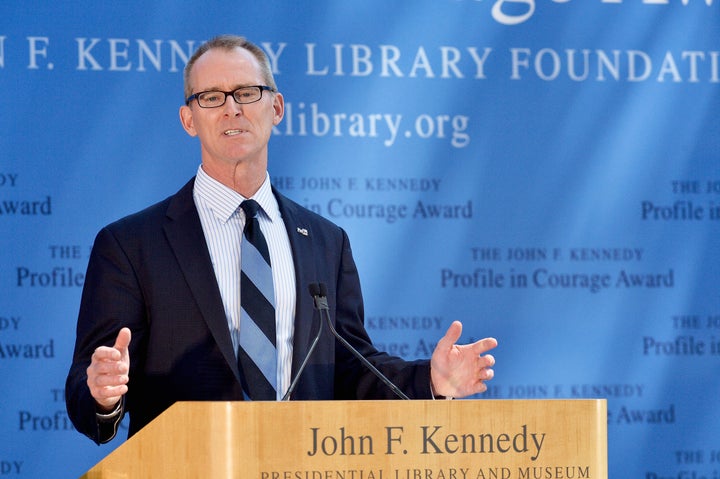 There is near-universal agreement that putting a price on carbon dioxide, likely through a tax, is key to scaling back emissions, in much the same way levies on tobacco and alcohol are meant to offset those products' societal costs. Last year Sens. Sheldon Whitehouse (D-R.I.) and Brian Schatz (D-Hawaii) and Reps. Earl Blumenauer (D-Ore.) and David Cicilline (D-R.I.) introduced companion carbon-tax bills in Congress. In July, Reps. Carlos Curbelo (R-Fla.) and Brian Fitzpatrick (R-Pa.) proposed a lower carbon tax, earning plaudits for breaking with the Republican orthodoxy calling the very basics of climate change science into question.
But climate experts warned that while taxing carbon is critical to lowering emissions, it likely cannot alone achieve the reductions needed to avoid catastrophe in the coming decades.
"It's totally unrealistic," said Jennifer Francis, a research professor at Rutgers University. "We're going to need to make a wide range of course corrections to have a hope of achieving 1.5 and also prepare for larger impacts than we're already experiencing."
Andrew Dessler, a climate scientist at Texas A&M University, cast doubt on the possibility of halting human-caused temperature at the 1 degree Celsius average global increase the planet has already experienced. Though he said a "carbon tax high enough" could "reduce emissions arbitrarily fast," the result would be soaring energy prices "rather than what we want, which is a switch to renewables."
"This would [lose] political support," he said by email. "So I think that the practical answer is that you can't do it with a carbon tax alone."
"It's totally unrealistic."
Asked during an IPCC press conference on Sunday night if carbon pricing could radically overhaul the global economy in the next decade, two IPCC authors started to laugh. James Skea, a co-chair of an IPCC working group, said it was "one among that portfolio of instruments that can be used" but could not serve as a panacea.
"There are some areas where carbon pricing may not be the most appropriate approach," he said from Incheon, South Korea.
The report comes at a moment when political momentum is building for more aggressive policy interventions to slash greenhouse gas emissions.
A number of insurgent left-wing Democrats running in the 2018 midterms, including star New York City congressional candidate Alexandria Ocasio-Cortez, are coalescing around a so-called Green New Deal, a loose set of proposals to spend trillions in federal dollars on renewable energy projects, coastal fortifications and home weatherization retrofits. Polling released last month shows swelling support for a federal policy guaranteeing a high-wage job in a green industry to anyone who wants one. Last month California became the biggest state to pass a law requiring 100 percent clean electricity by 2045. In a surprise move, Gov. Jerry Brown (D) also signed an executive order mandating the changes' sweep extend beyond utilities to the entire economy, including vehicles, the nation's largest source of carbon pollution.
Curbelo and Fitzpatrick did not respond to requests for comment Monday. Nor did the oil giant Exxon Mobil Corp., which spent decades financing a network of climate change misinformation before announcing its support for a carbon tax, or the Oil and Gas Climate Initiative, a corporate consortium that advocates for what it calls "practical solutions" to climate change.
But for some conservative climate hawks, the reality of the IPCC report hit home. Jerry Taylor, a former climate denier who in recent years became the poster boy for Republican climate realism, said he sticks by a carbon tax as the best solution but believes keeping warming within 1.5 degrees is unrealistic at this point, regardless of policy.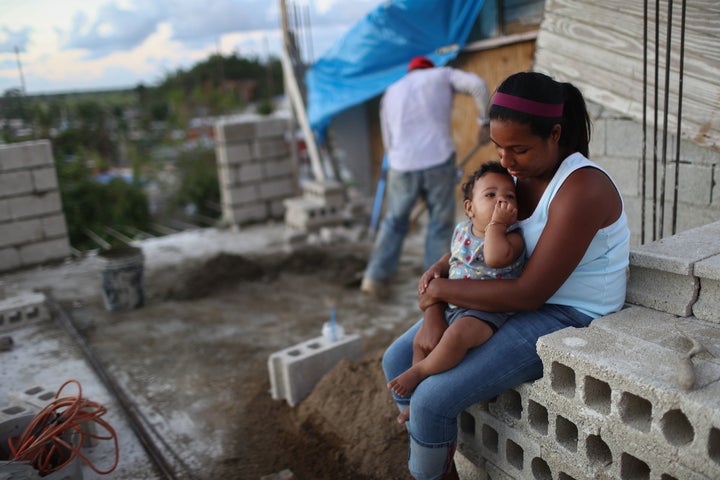 "A steep enough global-economy-wide price on carbon could do it, but that's not likely to happen," said Taylor, the president of the libertarian Niskanen Center. "Hence the 1.5 C target is aspirational, not functional."
For Alex Flint, the executive director of the Alliance for Market Solutions, the IPCC report came as a gut punch.
"This report is stark in its forecast," he said by phone Monday afternoon. "This is a sobering assessment, regardless of people's party."
Over lunch at a conference last week, Flint staked out his opposition to the Obama administration's use of executive authority to regulate carbon dioxide emissions. A former Trump transition team official, he described himself as a "sherpa" for Interior Secretary Ryan Zinke's confirmation process. Now he says he's "trying to get politicians to catch up with the science." Asked where the line is between what critics said was the previous administration's federal overreach and attempting to stave off the worst of what the IPCC predicted, Flint went quiet for a while.
"Can you put a sigh in your story?" he said. "I don't know."
Support HuffPost
The Stakes Have Never Been Higher
Before You Go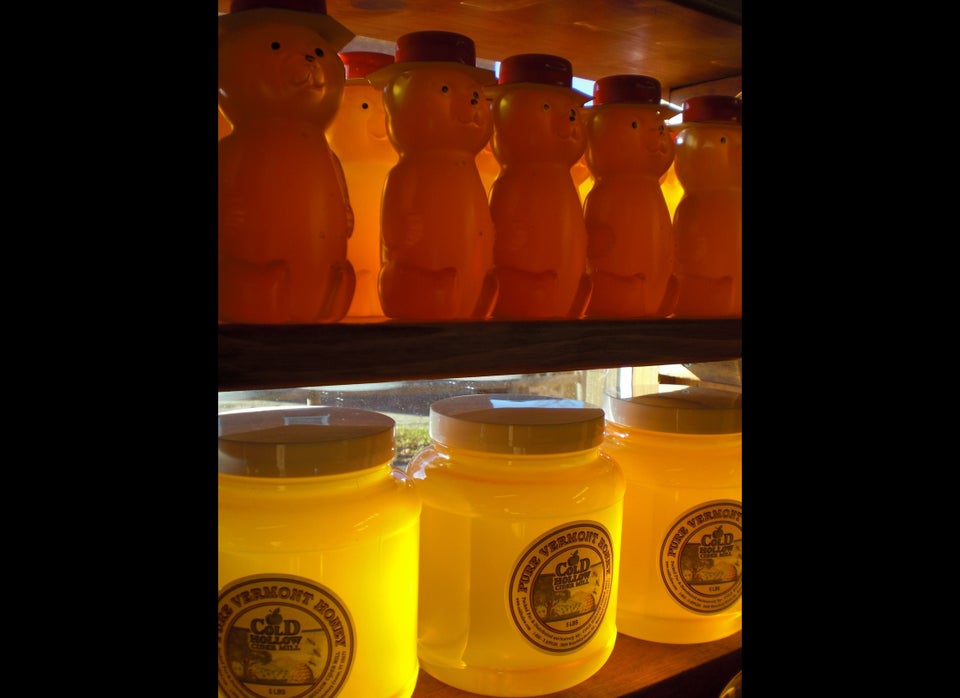 What Climate Change Just Might Ruin
Popular in the Community