For separatist campaigners in northeastern Spain, the prospect of an independent Catalonia led by President Carles Puigdemont felt closer to reality three weeks ago than perhaps ever before.
Residents of the autonomous region overwhelmingly voted for their long-sought sovereignty in a highly controversial and widely disputed referendum on Oct 1. The following week, Puigdemont made a symbolic declaration of independence and vowed to continue negotiations with the Spanish government.
But on Saturday, an unprecedented act by Madrid dampened cautious hopes of secession and placed the Catalan leader's political future in jeopardy.
Puigdemont, 54, rejected Rajoy's "illegal" plan in an address hours later, calling it undemocratic and asking Parliament to "call for a session where representatives of the citizens' sovereignty can debate and decide on this attack."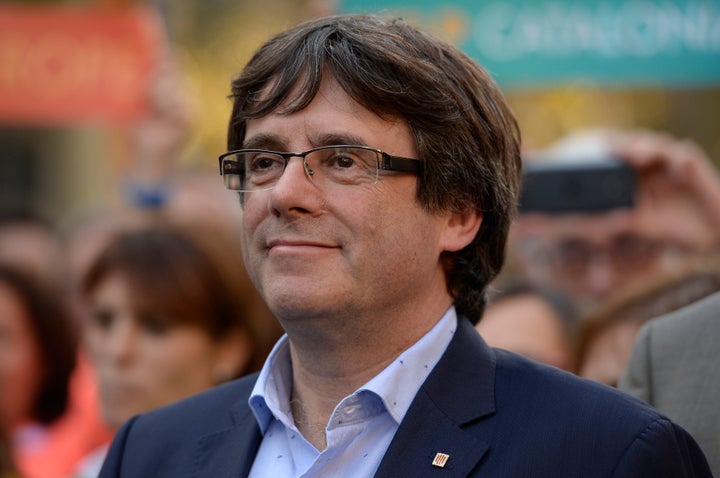 The man risking his career and possibly Catalan autonomy in an intrepid bid for independence was an obscure figure in the region before he assumed the presidency in 2016.
Puigdemont's ascension to Catalonia's leadership was "accidental, through a backdoor," he acknowledges.
He replaced centrist leader Artur Mas, who stepped down last January under pressure from far-left separatists.
"This is no time for cowards," Puigdemont said on the day of his inauguration. In less than two years, he has managed to bring the Catalan dream of self-determination back into the spotlight.
Born in the small Catalan village of Amer, Puigdemont has long been passionate about the issue of independence, and joined a nationalist Catalan party in his late teens.
Puigdemont dropped out of college, where he was studying philosophy, to pursue a full-time career in journalism. He went on to work at various local newspapers, including the now-defunct publication El Punt, where he served as editor-in-chief. Puigdemont also founded the English-language magazine Catalonia Today.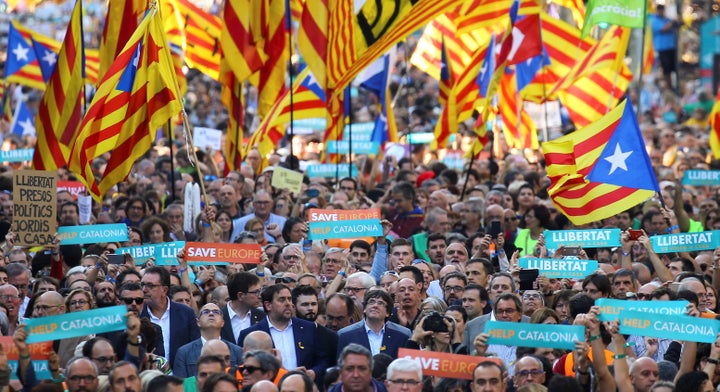 "He's always defended anything to do with Catalonia's culture, history and language," Puigdemont's former colleague at El Punt, Xevi Xirgo, told The New York Times. "He's very interested in other issues, like the construction of Europe, but I think that most of what he's done in life has been with an independent Catalonia in mind."
The journalist-turned-politician currently lives with his wife and two daughters in the city of Girona, where he served as mayor from 2011 until he became the Catalan president.
His uncle and political mentor, Josep Puigdemont, described him as "stubborn as a mule," according to the Daily Beast. "Now he's probably going to get himself arrested and thrown in jail," he said. "That makes me very proud of him. Catalonia needs to be a nation."
Puigdemont called for the outlawed referendum to leave Spain ― and by extension, the European Union ― despite Madrid's threats to arrest him and bar him from politics. He now finds himself in a similarly precarious position as Spain wades into unfamiliar territory amid a deepening constitutional crisis.
Before You Go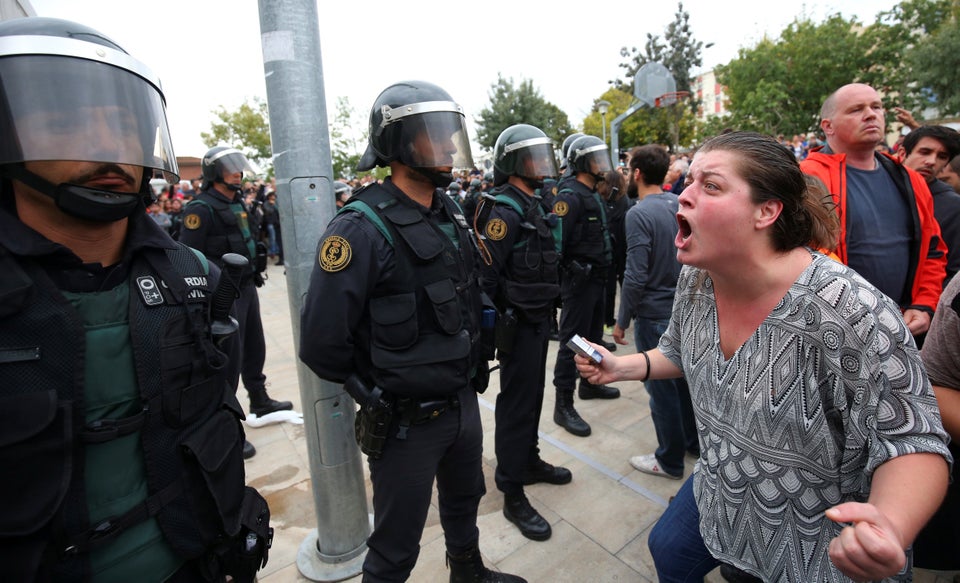 Catalonia Independence Referendum
Popular in the Community