Nothing has caused a greater disturbance in the Force than the untimely death of Carrie Fisher.
Well, "The Last Jedi" was released in December 2017, and, as a result, we learned that Leia will live on in the franchise, despite Fisher's death. There were, however, a few moments in the film that stood out as possible (maybe even unintentional) nods to the actress' passing.
It all comes down to a specific request Fisher made in Wishful Drinking, a 2008 book based on her one-woman show:
I tell my younger friends that no matter how I go, I wanted it reported that I drowned in moonlight, strangled by my own bra.
No, there isn't any bra-strangling going on in "The Last Jedi." (The Porgs would've been traumatized.) But there are instances in which the "Last Jedi" filmmakers seem to have heeded Fisher's request to be "drowned in moonlight." First, when Leia appears bathed in light while briefly floating out in space after a First Order attack. And later, when she appears unconscious in a medical bay.
Director Rian Johnson, along with other "Last Jedi" crew members, told HuffPost that the scenes "didn't change at all" following Fisher's death ― they occur exactly as they intended them to when Fisher was alive. But they admitted that the moments have taken on new meaning since.
As for Fisher's request to be "drowned in moonlight," Johnson acknowledged the coincidence, adding that his team decided "not to change [the performance] even though it had some images like that, some moments we had to take a breath and say, 'This has a whole extra layer of context now.'"
"It was, for me, a decision of looking at her performance in its entirety, and realizing that if we went in to try to alter it, we inevitably would have to lose some scenes which I thought were scenes that the fans should have ― that people who loved Leia would have," he said. "I would never have wanted to lose her conversation with Luke or her conversation with Holdo or the final moment with Rey. Those are just things that I feel like we deserved to have from Leia in this movie, so that included the scenes where she is lying in her chamber unconscious, and [it's] uncomfortable to watch. It's also part of the story."
Visual Effects supervisor Ben Morris told us that post-production effects were used very sparingly on Fisher's appearance while she was in space (and in the medical bay), explaining that he only had minor support to add things like ice around her.
"When it needed to be, it was all Carrie," he said.
A different Fisher moment had film editor Bob Ducsay breaking down even before her death.
"Her scene with Luke. The first time I put the scene together, it was put together and I tracked a little bit of music in it, and I watched it and I got completely choked up. I mean completely choked up. This was sort of me bringing my love of 'Star Wars' and thinking about what it would be like. These characters that have been apart for so long and here they are together, brother and sister again. It really affected me emotionally, and that was while Carrie was still with us," he said.
Ducsay reiterated that audiences bring a "whole extra level of emotion" to the film now.
"Carrie is not with us any longer, and I think it really means a lot more to the audience, even though it was going to mean a lot to them as it was ... but now there's this extra leap, and it affects me also every time I watch," he said.
Regardless of Leia's fate beyond "The Last Jedi," the film did ― deliberately or not ― give Fisher her moment in the moonlight.
Before You Go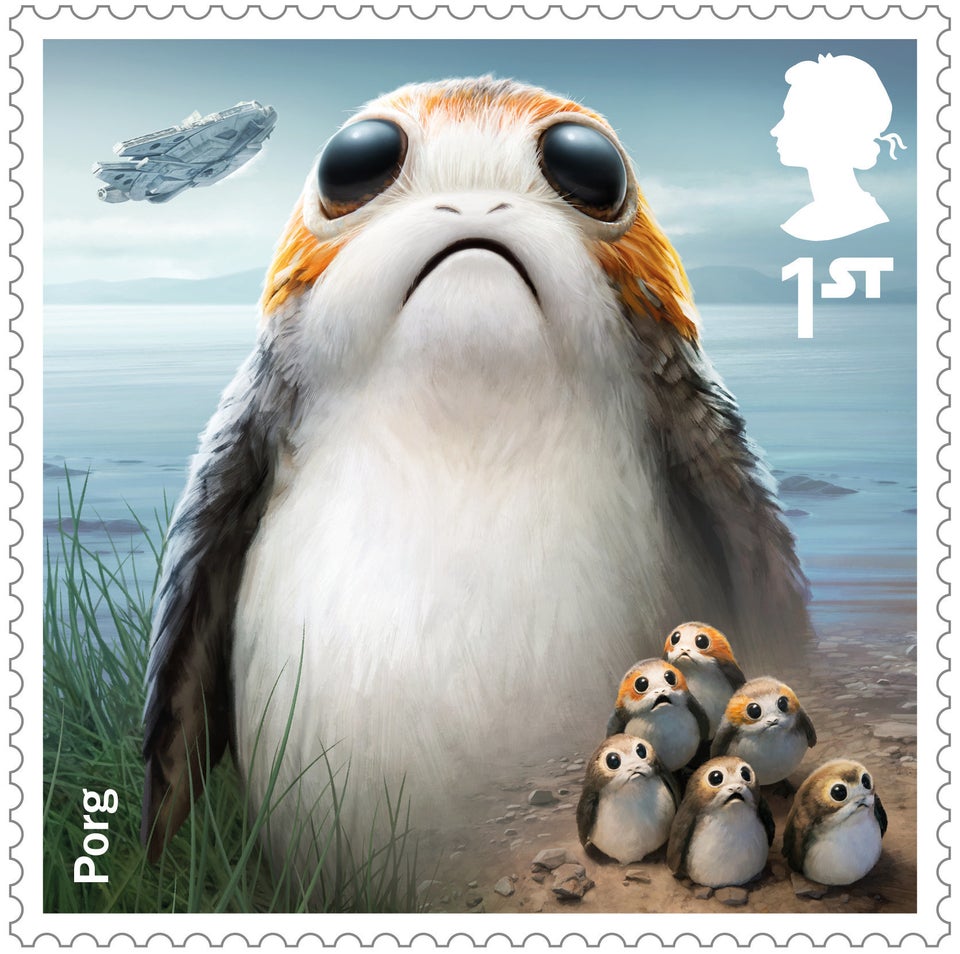 'Star Wars' Postage Stamps
Popular in the Community