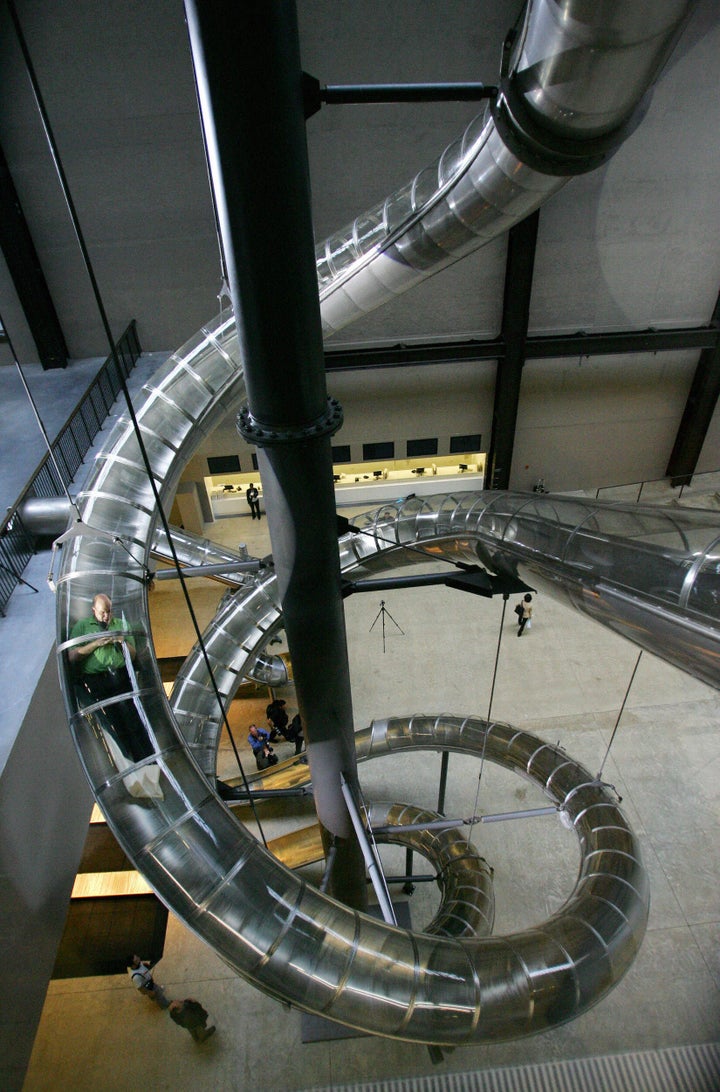 With the installation of a 102-foot slide, the New Museum will transform into something of a high-brow amusement park on Wednesday. The slide is a part of a new exhibition by German artist Carsten Holler and will feature the winding spectacle, along with other interactive features including his famed 2005's Mirror Carousel.
The upcoming exhibit will present Holler's work from the past 18 years, as well as a new light installation. Back in 2006, Holler constructed a similar work at London's Tate Modern where he debuted The Unilever Series as an idea for alternative transportation in cities.
Below is a glimpse into the slide's construction. Enjoy and catch you at the playground!
Related
Popular in the Community