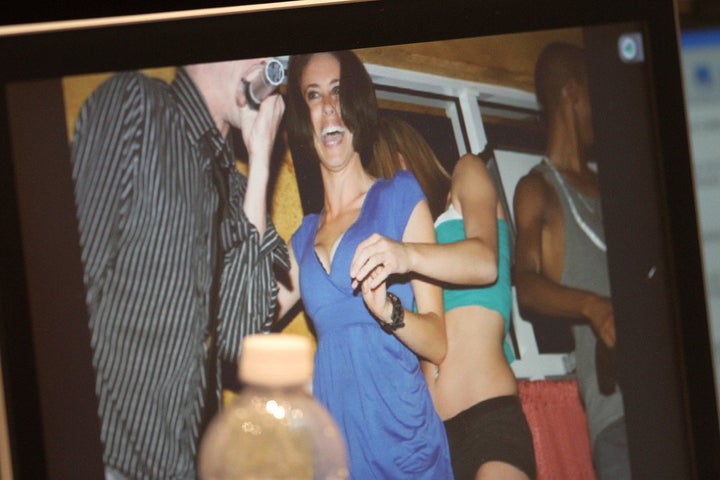 ORLANDO, Fla. -- Casey Anthony's former boyfriend and his roommates told jurors today that the then-22-year-old mother entered a "Hot Body" contest and showed no signs of anxiety or depression just four days after the date her lawyer claims her daughter Caylee drowned.
In the second day of testimony, the prosecution called several key witnesses to the stand who described Anthony's behavior around the time her daughter went missing.
Prosecutor Frank George's first witness was Cameron Campana, a 23-year-old man who, in the summer of 2008, was living with Anthony's former boyfriend Anthony "Tony" Lazzaro.
Campana testified he had met two-year-old Caylee two or three times in 2008 but said the toddler never stayed overnight. He also testified that Anthony had told him that, when Caylee was not with her, she was with a nanny.
"She was a regular 22-year-old girl," Campana said. "Peppy. She seemed normal."
In regard to Anthony's behavior after June 16, the day her attorney, Jose Baez, claims Caylee drowned in her grandparents' pool, Campana said, "She just seemed just the same, nothing had changed. She was happy. She seemed excited about life."
Nathan Lezniewicz, a 25-year-old man who began staying with Lazzaro in May 2008, was the second witness prosecutors called to the stand.
Lezniewicz testified that he never saw Anthony upset or depressed and he mentioned a trip to a nightclub on June 20, 2008, at which Anthony participated in a "hot body contest" during a nightclub promotion.
"She always seemed to be having a good time. I mean, she's not an introvert," Lezniewicz said.
During cross-examination, Lezniewicz testified that he never saw Anthony abuse her daughter and said that Caylee never appeared to be malnourished.
A third roommate of Lazzaro's, 23-year-old Roy "Clint" House, was the next witness called to the stand. House testified that he had seen Caylee at the apartment a few times prior to June 17, but then the little girl suddenly stopped coming over with her mother.
"I asked her, 'I haven't seen Caylee in a while, where is she?' She said she was with the nanny," House said.
House also said Anthony "seemed like a fun party girl."
Under cross-examination, House said that Anthony was a good mother, but Judge Belvin Perry had the remark stricken from the record.
House's former girlfriend, 26-year-old Maria Kissh, was the fourth witness called to testify.
Kissh said she had met Caylee at Lazzaro's apartment and described Anthony as an acquaintance. She testified that Anthony once told her that Caylee's father was deceased and that she paid a nanny $400 a week to watch Caylee.
In the afternoon, the state called to the stand Brian Burner, a truck driver who lives next door to Anthony's parents, George and Cindy Anthony.
Burner testified that Casey Anthony came to his home on June 18, two days after Caylee was last seen, and asked to borrow a shovel.
"She said she wanted to borrow a shovel to dig up a bamboo root," Burner said.
Following Burner's testimony, the state called two former "shot girls" from Fusion Ultra Lounge, a nightclub in Orlando. The girls, Jamie Realander and Erica Gonzalez, described Anthony as their manager at the club.
"She was normal," Gonzalez said. "She was like us. She had a good time, treated everyone with kindness."
Lazzaro, 24, who was dating Anthony at the time of her daughter's disappearance, was the last witness called by the state to testify Wednesday.
Lazzaro testified he met Anthony on Facebook in 2008 and later, in May of that year, in person at a friend's party where "we hit it off," he said. From there, the relationship blossomed and Anthony visited his apartment frequently and began spending the night after the date her daughter was last seen alive, Lazarro said.
Lazarro also mentioned the "hot body contest" and identified Anthony in "party photos" that were shown to him by the prosecution.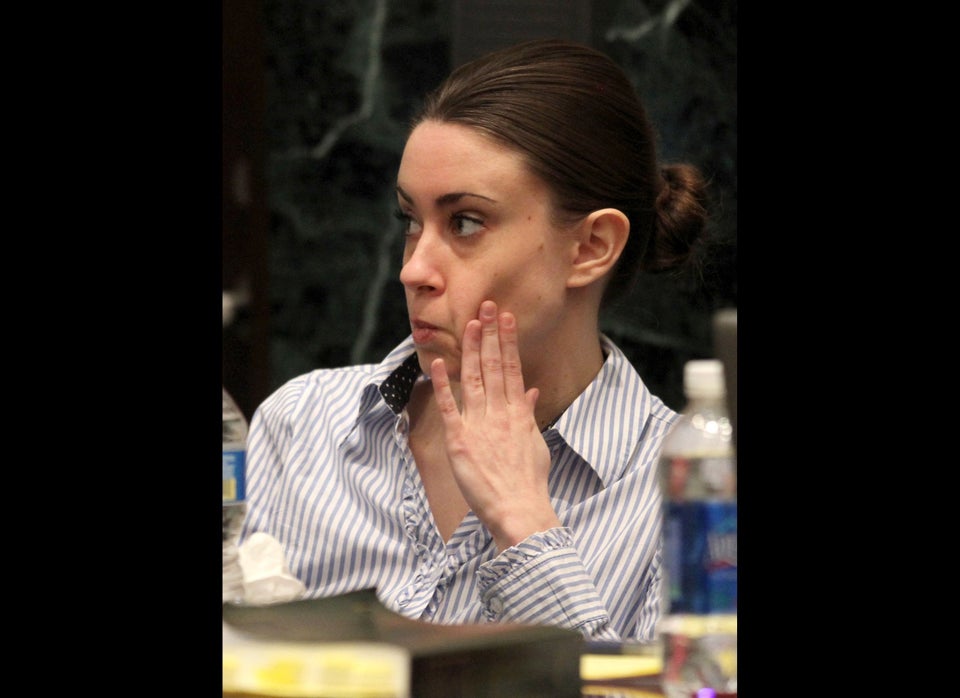 Casey Anthony Trial
In cross examination, Baez asked Lazzaro several times if Anthony had ever discussed murdering anyone with him or if he ever saw her with any knives, guns or duct tape in her possession. Lazzaro responded no to each question.
Baez attempted to ask Lazzaro about a "secret" Anthony had reportedly told him about abuse she had allegedly suffered at the hands of her father -- something Lazzaro had discussed during a deposition -- but prosecutor Frank George objected.
George said the abuse allegation was hearsay and Judge Perry sustained the objection. Lazzaro was then instructed not to answer.
Baez then steered his line of questioning to Anthony's car -- the vehicle prosecutors alleged Caylee's body was transported in. Baez wanted to know if Lazzaro had ever smelled anything foul or out of the ordinary when he was near the vehicle. Lazzaro said "no" and, when Baez began to further explore the subject, Judge Perry interrupted. Since it was after 5 p.m., he decided to recess the proceedings for the remainder of the day.
Wednesday's testimony followed a day of shocking opening statements, during which Baez told the packed courtroom that Caylee was the victim of an accidental death and not a murder, as the prosecutors contended.
"She never was missing. Caylee Anthony died on June 16, 2008, when she drowned in her family's swimming pool," Baez said.
Anthony is charged with first-degree murder in the death of her daughter, Caylee. If convicted, she could face the death penalty.
Baez will continue his cross-examination of Lazzaro Thursday morning at 9 a.m.
Popular in the Community