We know that cats have nine lives. "Cats," based on T.S. Eliot's "Old Possum's Book of Practical Cats," with music by Andrew Lloyd Webber, with additional lyrics by Trevor Nunn, shows us how this process of reincarnation works. Directed and choreographed by Dana Solimando for Musical Theatre West, the production illuminates the Keatsian idea that beauty is spiritual and eternal. This Feline Comedy (Think Balzac"s "Human Comedy" refracted through Dr. Doolittle) is entertaining and didactic. Kids (and the kids in us) were treated to the sheer spectacle of the production while adults (and the wisdom inherent in kids) learn that present circumstances don't matter because there's always hope, hope articulated by "Memories."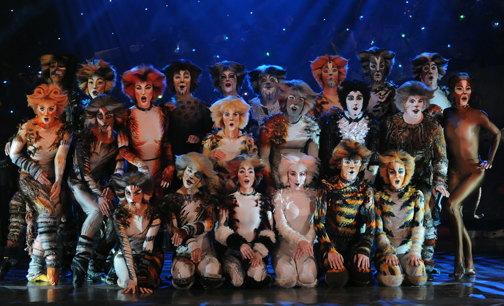 The evening was awash in hardscrabble spectacle, bathed in the light of a milk-dipped Oreo cookie, with costumes that remind us that all cats don't look the same and movement, songs, and dance that dissect the particulars of the kit-cat psyche and aesthetic. On this memorable night (solemn and rapturous, squalid and magical) Old Deuteronomy (Clent Bowers) appoints one cat to ascend to the Heaviside Layer, reincarnated. Perfect blocking turned the stage's perimeters and centers into a spacious feline demimonde through which to enact a spiritual ceremony that felt like a combination of West Side Story, Woodstock, and Stonehenge.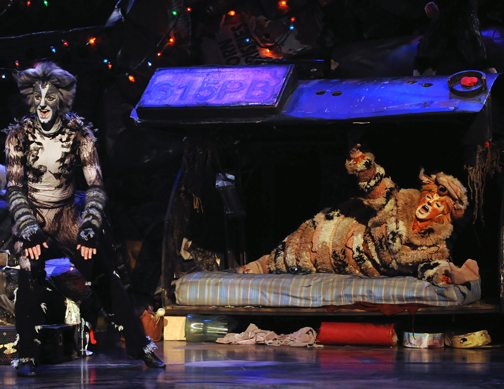 The production asks, "Who will ascend?" A cat who has entertained (Mistoffelees - Joseph Corella)? A cat that has been practical (Skimbleshanks - Daniel Dawson)? Or a cat who, for a brief, shining moment, has served no other function than having once been beautiful? The answer describes the production. It is the cat that was once beautiful and is now like Lear, is bedraggled though majestic. It's like "Sunset Boulevard" with a much happier ending.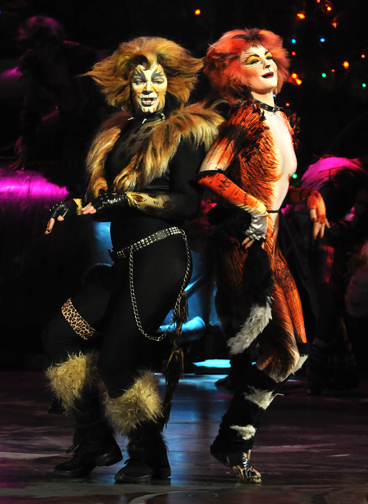 Though the songs are infectuous and the dancing is hypnotic, the most captivating part of the evening is the magnificent way the cats slither and slink across the stage. It's as if they have no bones. All at once each part of each cat-body seems to move in a different direction. When threatened (a huge shoe projectile, the dastardly Macavity -- Chris Holly), they are hyper alert and careful. They move in packs, they stand out alone. Some have long hair, are shaggy and careworn, some have short hair, are sleek and cougar-esque. Some strut, some pounce, some take tentative steps, one struts like a cock of the walk. Their have their jealousies, their exultations, their worries and doubts. Some are in the primes of lives and some are in their dotages. In short, they are no different than you and I.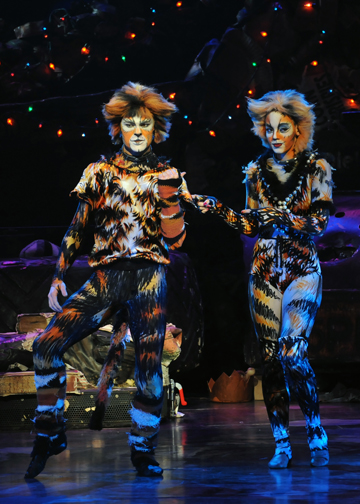 The performance of this clowder cast is captivating. They convey the skittish energy, elastic anatomy, and unique personality of their characters. There's Holly's dervish of a Macavity and Kelli Provart's Rodin-like Grizabella. Bowers' Buddha/BurI Ives Old Deuteronomy and Terra C. MacLeod's sultry, smoldering Bombalurina. Tiffany Renee Reid's stark white (purity, innocence: she welcomes Grizabella while the others shun her) Victoria and Eddie Korbich's magnificent trifecta of Bustopher, Gus, and Growltiger. Corella's "Cabaret-esque" Mistoffelees to the cat burglars Mungojerrie (Jacob Haren) and Rumplteazer (Carly Wielstein).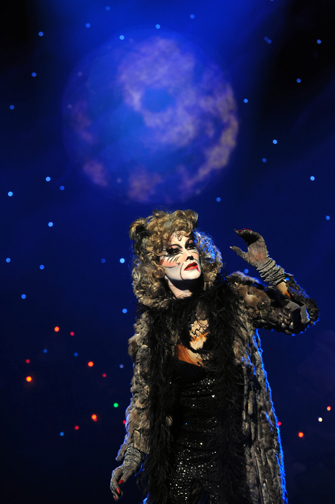 What drives the production is the desire to know who will ascend to the Heaviside Layer. Even if you already know, you can't help but be impressed, enchanted, absorbed, and transformed by the journey, which in itself is a magnificent metaphor -- carpe diem -- that the spectacle itself conveys. Give each moment your best shot. Live life to the fullest. Live with no regrets.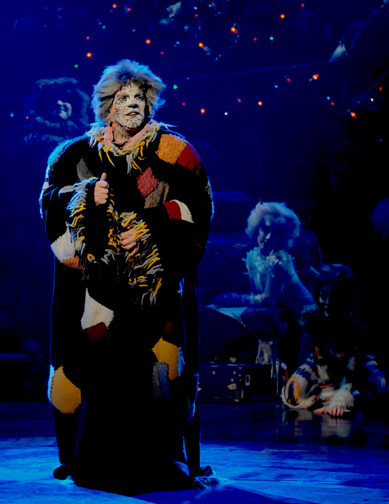 Performances are 8pm, Fri. & Sat., 2pm, Sat. & Sun., with a 7pm Sun. show on Feb. 20. The show runs until Feb. 27. Tickets are $30-$87. The Carpenter Center is located at 6200 E. Atherton St. For more info, call 856-1999, ext. 4, or visit www.musical.org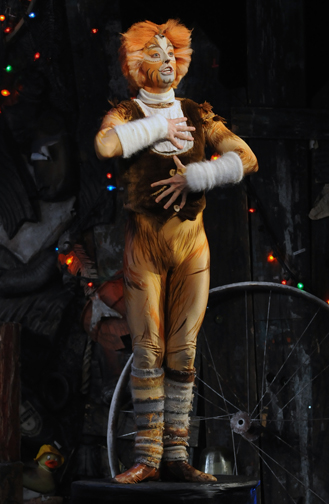 REAL LIFE. REAL NEWS. REAL VOICES.
Help us tell more of the stories that matter from voices that too often remain unheard.