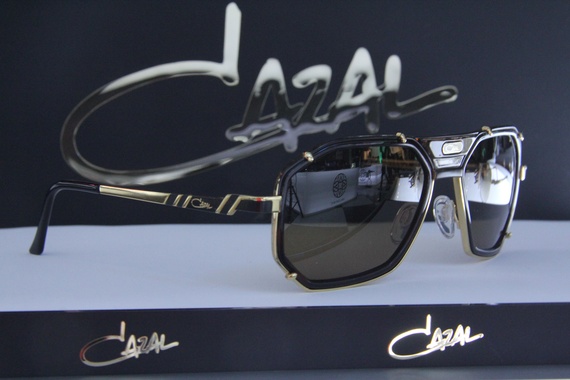 It was a room of who's who in the Flatiron District in Manhattan for the Cazal Eyewear 40th Anniversary celebration. The eyewear line worn by some of the biggest stars on the planet, like Beyonce and Jay-Z who have plenty of times been spotted courtside at NBA games or out and about wearing the luxury eye brand. The setting was LimeLight Studios and it was filled with a number of celebrities who partied to latest tunes but also got to take in forty years of Cazal history. "We want to celebrate the history of the brand and promote it to new people, said Jason Shyer Managing Director of Eastern States Eyewear, the company that distributes Cazal in the United States.
Cazal Eyewear dominated in the 80s as the brand that signified when someone has "made it." That significance still rings true today as rapper Rick Ross so prominently raps about in his songs. The rapper has even gone as far as getting the eyewear brand tattooed on his face. Cazal, is one of the only true eyewear brand of its kind. The designs are sleek, yet bold, and unique. All of those things plus being a classic with its gold staple set Cazal a part from other eyewear brands, Shyer said.
Forty years later the brand hasn't changed much from the classic touch it has been producing. The only thing that has changed is the people wanting to wear it and how it has become engrained in pop culture. Cazal is definitely here to stick around as more and more people begin to look the lens of what is fashionable and how Cazal Eyewear can definitely get you noticed.