In a blog post published early Friday morning, Douglas Elmendorf, dean of Harvard's Kennedy School, called Manning's fellowship designation a "mistake." Manning had been invited to spend a day at the Kennedy School under the mantle of visiting fellow, a title that he said was used to "describe some people who spend more than a few hours at the school."
"We did not intend to honor her in any way or to endorse any of her words or deeds, as we do not honor or endorse any fellow," Elmendorf said. "However, I now think that designating Chelsea Manning as a Visiting Fellow was a mistake, for which I accept responsibility."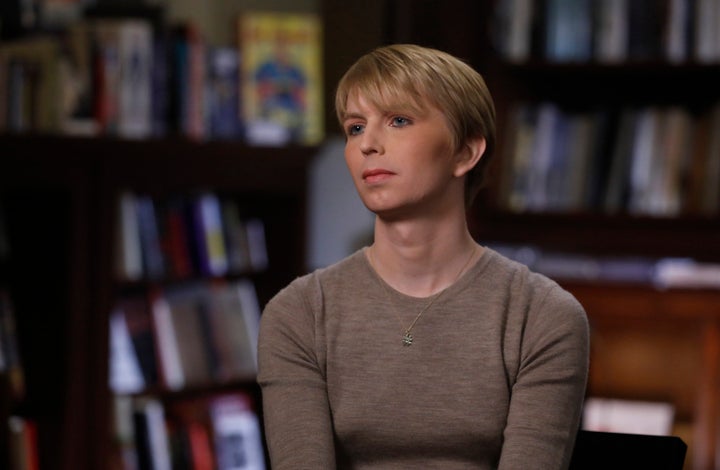 The university's decision to withdraw the fellowship invitation followed a day of public pressure. CIA Director Mike Pompeo called Manning an "American traitor," and said he would withdraw from an appearance at the Kennedy School's John F. Kennedy, Jr. Forum. Former CIA Chief Michael Morell also resigned his role as a senior fellow at Harvard over the Manning invite.
"You have traded a respected individual who served his country with dignity for one who served it with disgrace and who violated the warrior ethos she promised to uphold when she voluntarily chose to join the United States Army," Pompeo wrote.
Manning, 29, served seven years in prison for sharing classified information with WikiLeaks, the largest breach of such intel in U.S. history. The remainder of her 35-year sentence was commuted by former President Barack Obama in January and she was released in May.
Harvard originally announced the news of Manning's fellowship on Wednesday, touting her as the Kennedy School's "first transgender Fellow."
Early Friday, Manning responded to the controversy on Twitter.
The university offered an apology to Manning, and still plans to invite her to spend the day at the school, Elmendorf said.
"I apologize to her and to the many concerned people from whom I have heard today for not recognizing upfront the full implications of our original invitation," Elmendorf stated. "This decision now is not intended as a compromise between competing interest groups but as the correct way for the Kennedy School to emphasize its longstanding approach to visiting speakers while recognizing that the title of Visiting Fellow implies a certain recognition."
"I have an obligation to my conscience ― and I believe to the country ― to stand up against any efforts to justify leaks of sensitive national security information," Morell wrote in his own letter.
Shortly after Morell announced his resignation, Manning fired back on Twitter with a one-word reply: "Good."
REAL LIFE. REAL NEWS. REAL VOICES.
Help us tell more of the stories that matter from voices that too often remain unheard.