Gathered around the Lincoln Memorial in Washington, DC on August 28, 1963, accompanied by Mahalia Jackson singing "How I Got Over," and Bob Dylan's strumming accompanied vocals of "When The Ship Comes In", diverse people were in attendance for Dr. Martin Luther King's historic "I Have a Dream" Speech. In a time of civil rights infringement against black people, marchers demanded jobs and freedom at the March on Washington, while receiving a grand hope for the future--a vision that seemed impossible at the time that ignited tremendous change.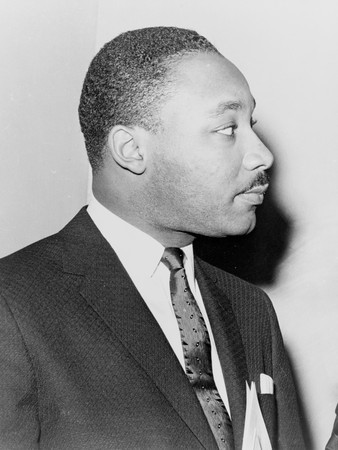 And just like Dr. Martin Luther King's impossible dream, Chicago must continue to dream of a day very different than the present with so much gloom hoovering over the city with more than 120 gunshot victims in Chicago already in 2016.
All children in inner city Chicago neighborhoods can dream of a day where they can freely play and walk to school in their communities without the looming thoughts that they could be the next gunshot victim.
Mothers can dream of a day where their tears they cry for their children will be joyful tears of accomplishments rather than from them having to bury them.
Students can dream of a day where their education is equal to those of neighboring suburbs so that they have the tools to achieve educational success without having to overcome educational gaps.
Black men and women can dream of a day where they feel protected by law enforcement instead of stigmatized and racially profiled so that affected communities can work with law enforcement to better serve communities.
Troubled black youth can dream of a day where there is an emphasis on them being offered redemption, rehabilitation, and mental health counseling so that they don't become a product of mass incarceration.
Chicago residents can dream of a day where the wonderful talents, culture, and beauty of the city is no longer overshadowed by the death toll from gun violence.
I can dream of a day where I don't worry about my family in Chicago inner cities or receive updates on childhood friends who died to gun violence.
And it is apparent that our dreams of 2015 have been deferred as babies, teens, grandmothers, mothers, fathers, daughters, and sons being shot totaled close to 3000 last year in Chicago. It is apparent that more work must be done in order to provide a better environment for future generations to come. A saying that my father passed down to me says, "If we stop, dreaming, we die." And Chicago, we must keep dreaming because visions often inspire progress, as we have seen through Dr. Martin Luther King's, "I Have a Dream" Speech that historic day in Washington, DC.
Popular in the Community