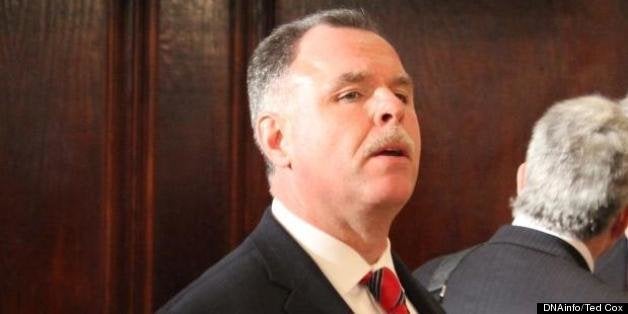 RIVER NORTH — Chicago's top cop called the U.S. war on drugs "a wholesale failure" Thursday and said a "holistic approach" to the problem has worked to snap the ties between drugs and gang violence in the city's roughest neighborhoods.
"The war on drugs in the United States has been a wholesale failure," Chicago Police Supt. Garry McCarthy said in a lunch address to the City Club of Chicago in River North.
Advocating a "holistic approach" to a complex problem, McCarthy said the CPD had success in Lawndale by cracking down on drug markets wherever violence occurred, because gangs there are more focused on narcotics distribution. McCarthy said the department has shut down drug markets and subsequently flooded the area with uniformed officers whenever the drug trade produced gang violence on the streets.
Popular in the Community