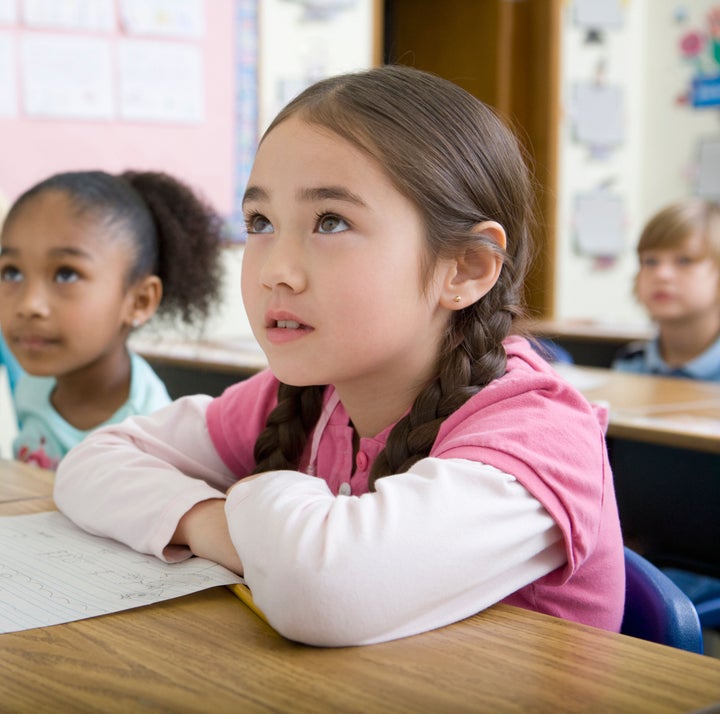 CHILDREN MENDING HEARTS 4th ANNUAL SPRING BENEFIT - A Day of Fun for the Whole Family Honoring Bethany Hamilton and Carson Meyer
Pacific Palisades, CA - Sunday April 22, 2012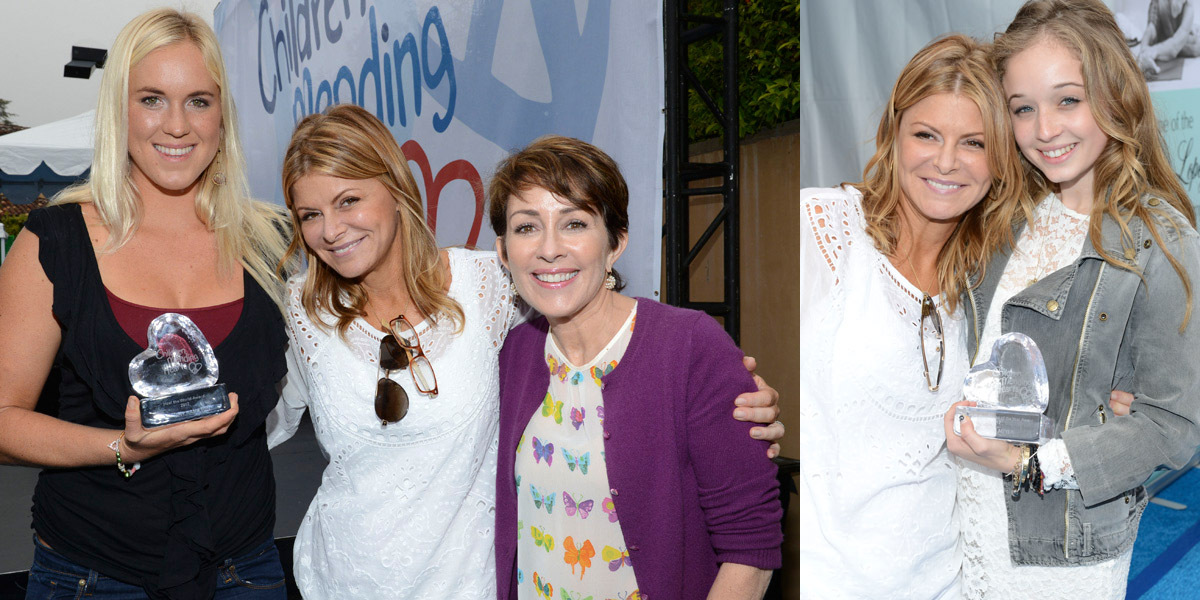 "CMH is filling the gap that is left by such brutal funding cuts," noted actor Steven Weber, CMH supporter who took an active role in the event's run of show. Children Mending Hearts (CMH) aims to take arts education to the next level, using it to empower youth and build empathy and global citizenry in future generations. A very special thank you goes out to generous sponsors MICROSOFT, Leisure Society, Crave, Lexus, Oxygenetix, SodaStream and Chipotle for making the day possible.
The day started early in the morning with a thick marine layer drenching dozens of busy workers setting up picnic tables, hammering together the custom half-pipe, and "testing, one, two, three..." booming over the speakers. The air was filled with anticipation and excitement as the finishing details were put in place for the Children Mending Hearts 4th Annual Spring Benefit. The event to come was a bigger success than ever could have been imagined...
Guests started to arrive at 1 p.m. After winding their way up to the beautiful private estate in the Pacific Palisades, families walked the press line before rounding the bend to sprawling lawns dotted with picnic tables and umbrellas, fun food carts, a Fatburger truck and towering rock wall surrounded by beach balls and lounge pillows -- and all this at only a first glance. A step in the other direction presented a tennis court transformed into a bright blue playground offering endless entertainment for each and every guest. Big white tents with cherry red signs marked each activity -- among them SodaStream was on site working with kids to create their own soda and Crave kept everyone refreshed with their chocolate milk. Face painting, jewelry making, a surf simulator, a photo booth, composting with Hippo Works, art with Alison Van Pelt and Lego building were some of the other activities.
Featured center court was a custom-built mini half-pipe, constructed that very morning by G Ramps and generously sponsored by our friends at Chipotle. Throughout the day guests were treated to skating demos by up-and-coming pro youth skateboarders. The stage rounded out the other side of the activities court with the DJ booth in the corner, ready for special guest DJ Connor Cruise to set up shop and spin tunes all afternoon.
The highlight of the afternoon was the CMH Global Arts After School Photography Showcase sponsored by MICROSOFT. Lining an entire walkway, the showcase featured portraiture by students from our first photography class at the Watts/Willowbrook Boys & Girls Club, as well as their Haitian student exchange partners. The center of the showcase would soon be filled with guests' handprints in rainbow colors, highlighting the question printed above: How can you become a better global citizen?
Soon, the grounds were buzzing with kids building personalized ice cream sandwiches, stringing orchids into leis that hung around their necks, and running from booth to booth to catch all the excitement. Parents and guests sipped drinks and enjoyed a fried chicken spread by Sandi Pepe of Mad Hatter Events while browsing the Leisure Society eye-wear boutique on the lawn and admiring the all-new 2013 Lexus GS 450h in the driveway. And more than a few parents may have tried their hand at Lego building and jewelry making as they 'helped' the kids with their projects... truly, fun for the entire family.
The sold-out event was bustling and lively. Soon after everyone arrived, event co-chairs and CMH board members Keri Selig and Carlota Espinosa greeted the crowd with a warm welcome. Mingling and partaking in the fun were many recognizable faces coming out to show their support: Ben Affleck and Jennifer Garner with their little girls, Tobey and Jennifer Maguire with their young ones, Sam Trammel, Susan Downey, Holly Robinson Peete, Ron and Kelly Meyer, Jack McGee, Eva Amurri Martino and Kyle Martino, Sugar Ray Leonard and family, David James Elliott, Misha Collins, CMH founder Lysa Heslov and Grant Heslov with daughter Maya, amongst others. Many young stars and rising names also attended the event: Lexi Ainsworth, Ashley Keating, Rachel G. Fox, Disney's Caroline Sunshine, Kenton Duty, Daphne Blunt, Peyton List, Stefanie Scott, Jennifer Veal and Doug Brochu, and Nickelodeon's Nathan Kress.
The awards ceremony began at 3:30 p.m. The MC for the afternoon, comedian Adam Pally, took the stage to guide us through the show. Rising R&B crooner Trevor Jackson touched the crowd with two musical performances setting the tone for founder Lysa Heslov's speech. Lysa's lovely daughter, Maya, proudly introduced her mom. Lysa's heartfelt and moving speech had the entire audience's attention and left everyone with an understanding that great things will come from CMH by connecting disadvantaged youth and building global citizenry through the arts and education.
Following Lysa's speech, a succession of exciting awards was presented. Maddy Rotman and Jade Lovine presented CMH honoree Carson Meyer with the Young Humanitarian Award for her philanthropic leadership and outstanding contribution to both CMH and her community. Carson gracefully accepted her award and sharing her inspiration to continue to give back is seeing that everyday the small differences we can make in another's life creates a hero in someone's eyes. Patricia Heaton proudly presented CMH honoree, Bethany Hamilton, with the Heal the World Award for her work with her own non-profit, Friends of Bethany that supports other shark attack survivors and traumatic amputees. Bethany, the real soul surfer, spoke humbly of her lifestyle as a practitioner of the fine art of giving back and what it means to be a role model global citizen.
Disney channel stars Kenton Duty and Caroline Sunshine along with rising actors Rachel G. Fox and Jennifer Veal presented the first graduating class of the CMH Global Arts After School program at the Watts/Willowbrook Boys & Girls Club with medals of Global Citizenship. One brave student, Todd Warren Jr. (a.k.a. TJ, in his own words), spoke on behalf of the students and shared his experience of making new friends with kids in Haiti through the program's art exchange. TJ participated in his first CMH workshop back in 2009. He brought smiles to the crowd's faces with his simple words and genuine gratitude for CMH programs.
The charismatic and crowd-favorite Steven Weber then took the stage for the cash call. Steven's energy and charming antics had guests laughing and happily contributing to CMH programs. The show finished with a musical performance by Twitter princess and rising pop sensation, Jasmine Villegas, followed by heartfelt thanks to all for coming and their support. You couldn't help but be reminded that, "The arts doesn't discriminate... it's about dreams. We must always continue to dream," as commented by Sugar Ray Leonard.
The day would not have been possible without the generous support of all the CMH sponsors. A big thank you to corporate sponsors: MICROSOFT, Leisure Society, Crave, Lexus, Oxygenetix, Event Eleven, SodaStream, Chipotle, SOTC Media Group, Sandi Cakes, Mad Hatter Events, Sound Business Recordings, Verizon, Fatburger, Sony Pictures, Channel Islands Surfboards, Sticky Bumps, Double Cross Vodka, Layer Cake Wines, Glacieau SmartWater, and Zico. Also, a special thank you to private sponsors: Joanna Adler, David Amoroso, Gina Amoroso, Asel Art Supply, Bridget Baker, The Bernadett Family, The Cassileth Family, Samantha Coker, Ellen & Dave Edington, Carlota Espinosa, Jeff Fleeher, Cathy Fliedner, Adi & Jerry Greenberg, Lynne & Michael Heslov, Lysa & Grant Heslov, Lyn & Norman Lear, Bryan Lourd, The Maloney Family, Meyer Family, Heather & Steven Mnuchin, Participant Media, Keri Selig & Keith Addis, Barbra Streisand, Hotel Cinco & Villa Lunada.
REAL LIFE. REAL NEWS. REAL VOICES.
Help us tell more of the stories that matter from voices that too often remain unheard.