If you keep a pulse on internet trends, you've probably recently heard about chocolate butter. If you were interested enough to find out more, you also discovered that the exciting new product is being sold by a New Zealand company, Lewis Road Creamery. (Of course the Kiwis would be the ones to come up with such a brilliant food.)
The kicker is ― for all of us who are beyond giddy at the thought of spreading this on our toast ― that Lewis Road Creamery's chocolate butter is only available in New Zealand. This news made us wish we were never tempted by it in the first place. We have Nutella, after all.
But then we realized: we can make it ourselves. And that's just what we've done.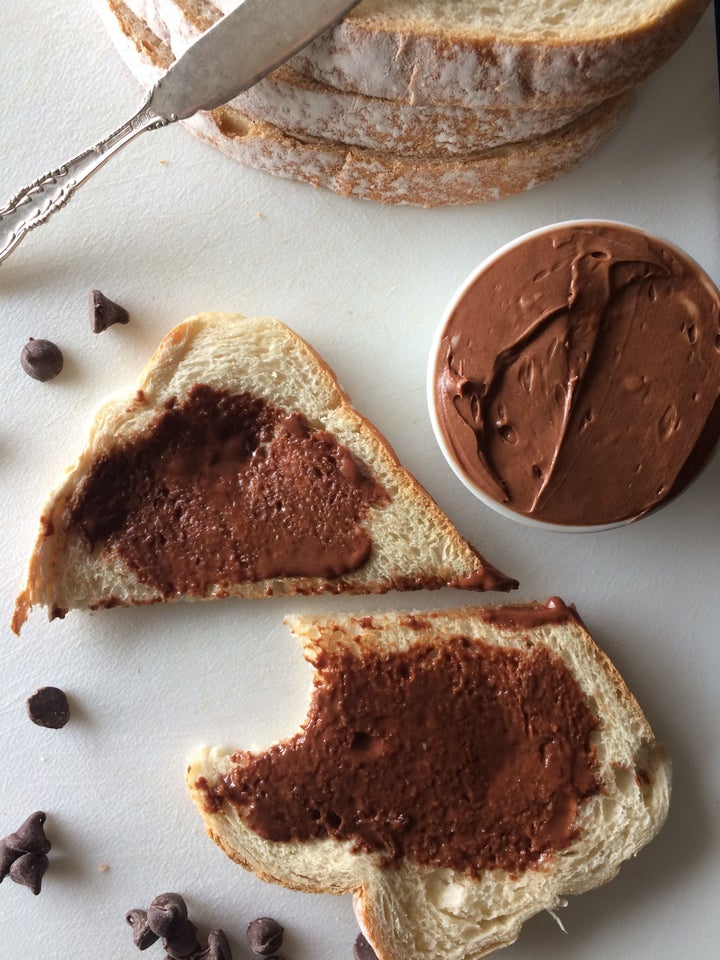 Chocolate butter is basically just a compound butter ― melted chocolate mixed into room temperature butter. In other words, it's just butter with a hint of another flavor.
Spreading chocolate butter on your toast is not like eating Nutella. The chocolate flavor is subtle, the butter still the star. But, it's just the little push we need to make our morning toast feel a little bit special. Everyone should make some and keep their fridge stocked with the good stuff at all times. Especially because it's ridiculously easy to make.
Here's the recipe we made. Now, go make it.
1 stick of salted butter, at room temperature
1/2 cup of semi-sweet chocolate, chopped (get the good stuff) or in chips
Melt the chocolate in a double boiler or in the microwave until smooth. Let it cool to room temperature.
In a mixing bowl, beat the butter for a minute, until it's soft and smooth. Add the cooled, melted chocolate and mix until totally incorporated.
Eat. On toast in place of regular butter. On pancakes. On French toast. On whatever you can think of.
P.S. Little ramekins of this stuff would make great holiday gifts.