 WILLIAMSBURG, Va - In a surprising move, New Jersey Gov. Chris Christie (R) declined a long-planned move into the vice chairmanship of the National Governors Association this weekend.
Christie had been slated to take the vice chairman's post for several months but recently decided against doing so, according to several governors who attended the association's annual meeting. He cited time constraints, given his current role and planned 2013 reelection campaign, as the reason for his decision. Oklahoma Gov. Mary Fallin (R) was elected vice chairwoman Sunday morning after Christie asked her to take the post, while Delaware Gov. Jack Markell (D) was elected chairman. Under the NGA's bylaws, Fallin is in line to become chairwoman next year as part of a planned annual bipartisan rotation.
"He is in an election year. Governor Christie called me and asked if I would move into the vice chairman's slot," Fallin told HuffPost Sunday. "He will wait for a better time. He is a great leader of the NGA. I was pleased that he offered me the opportunity and he said that there were other things he wanted to take care of in his state."
Christie was reelected as a member of the NGA executive committee Sunday and will therefore remain a part of the association's leadership. Also on the executive committee are Wisconsin Gov. Scott Walker (R) and Arkansas Gov. Mike Beebe (D), among others.
Markell confirmed that Christie declined based on the amount of time the two leadership positions would take over the next two years. He noted that in addition to Christie's duties in Trenton, he is seeking a second term as governor in 2013 and is currently vice chairman of the Republican Governors Association.
"He realized it was the time commitment, he told me this," Markell said. "Governor Fallin will be great."
Christie's spokesman could not be reached for immediate comment.
Christie attended parts of the NGA conference here on Saturday, including a closed-door lunch for governors and an RGA reception Saturday night, where he addressed the crowd. He was spotted walking into a closed-door meeting with Virginia Gov. Bob McDonnell (R) Saturday afternoon and did not answer questions from reporters. He did not attend Sunday morning's business session.
Fallin, who will oversee the NGA's finance committee and Center for Best Practices, said she plans to utilize the vice chairman's role to help promote best practices for state governments and forge a working relationship between the states and the federal government. A former congresswoman, Fallin said there are a variety of common issues the states can focus on, including the impact of federal budget cuts, health care costs, taxes, the federal debt ceiling and the alternative minimum tax.
"There are so many big issues going on nationally to build consensus on," she said.
This is not Fallin's first experience running a national group. During her three terms as Oklahoma's lieutenant governor, she chaired the National Lieutenant Governors Association and the Aerospace States Association.
Other governors said they understood Christie's decision to bow out of the NGA role due to time constraints. Washington Gov. Christine Gregoire (D), a former NGA chairwoman, told HuffPost that while the NGA staff handles much of the work involved, she had to put aside time to oversee the association and attend various NGA meetings.
"It is a lot of work," Gregoire said.
Before You Go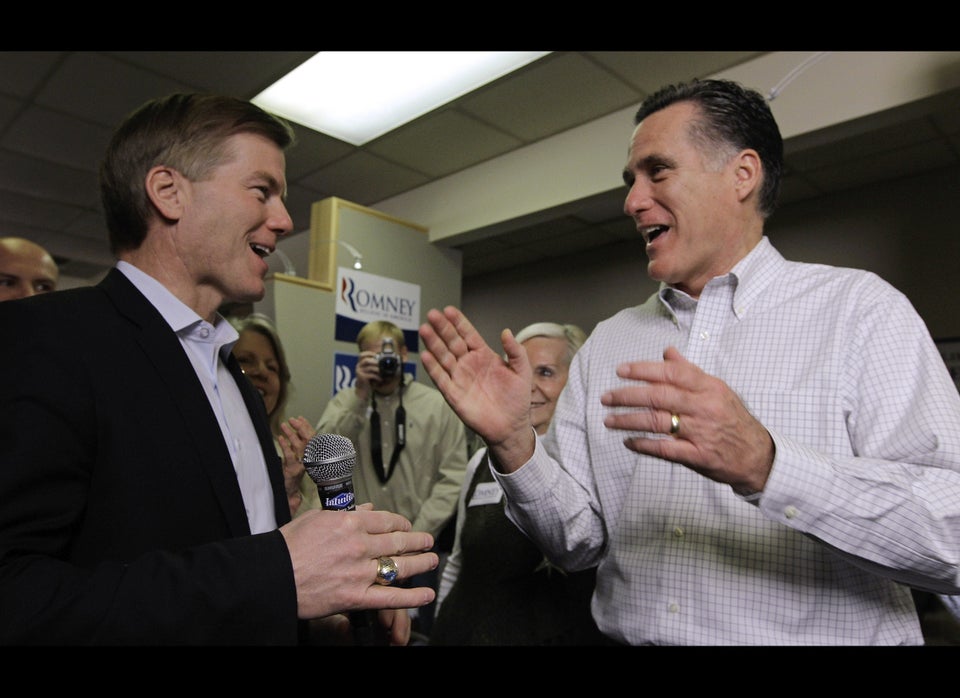 Veepstakes 2012
Popular in the Community