Who better to find you your next date than "Bachelor" host Chris Harrison? The 41-year-old television personality has been hosting "The Bachelor" and "The Bachelorette" for 11 years -- a gig that has taught him quite a bit about dating, falling in love, and people that aren't in it for "the right reasons."
Harrison is using his knowledge on love to launch a new dating app called At First Sight with "The Bachelor" creator Mike Fleiss. The app, which HuffPost exclusively previewed and is available for download on iOS and Android, features video profiles, avenues for chatting, and connecting through social media. "There's an insatiable appetite for companionship," Harrison told HuffPost. "That's the one thing that no matter where I go in the world with this show, and why our show is so successful around the world, is because it's very simple. It's about that one thing that everybody wants, and that's love, it's companionship."
HuffPost caught up with Harrison by phone about the app, the current season of "The Bachelorette," and whether he would ever sign up for "The Bachelor."
Are you going to use the app to meet some women?
Definitely. We had this beta version up and I've gotten addicted to it, I have to say I'm sitting around at home, watching all these videos. I find it as compelling as I find "The Bachelor" and "The Bachelorette." I think people are gonna love it for the same reasons -- you can't take your eyes off of it. You get going and you just can't stop.
What is different about it from traditional dating websites?
We looked at our own show and we would never cast "The Bachelor" or "The Bachelorette" with somebody sending us an old photoshopped picture and taking some psych evaluation or even writing their own bio and just take their word for it and go, "Okay, we're gonna put you on national TV and let you go date!" I mean, who does that? So we were thinking, why would anybody go on a date with these people if that's all you see and that's all you get? Hence, At First Sight, where you will have video profiles and you will get to see these people and hear these people much like how we cast the show.
Do you think these alternative forms of dating have become the new normal?
I do. People have asked me for years, "Why do people come on the show?" I always say, "Why not? What's crazy about it?" Is it crazy going online and finding somebody? Is it crazy going to a bar and finding somebody? You know this is the way people meet now. What's the first thing you do when you meet somebody? You go find them on Twitter, you go find them on Instagram, you go find them on Facebook. You basically go search them out and you do your own profile on them.
"The Bachelor" and "The Bachelorette" recently came under fire for a lack of diversity on the programs. Are there any plans to make the shows more diverse in the future?
Honestly, there's never been a plan for it or against it. We never really set out to do anything other than make a great television show. That's really all anybody does. The good news is I can say this because it's well above my pay grade, obviously I don't make these decisions, nor will I ever on "The Bachelor," but I do know this, it's my job. If I think I can keep my job and get a million more people to watch because someone who is any color race, ethnicity, I don't care. It's an entertainment show. As much as we would love to be groundbreaking and change the world, if we do that and our show fails, then all we've done is lost everybody their jobs. We'll never pick anybody for any other reason other than they are the best person for the job. Period. If that means they're African-American, if it means they're Italian, if it means they're Greek, if it means they're Latino, or whatever, we will make the choice that is best for our jobs. ABC would love to do groundbreaking shows and there are moments for that, but they're also trying to entertain millions and millions of people and paid advertisers and keep my family happy.
You've been doing this for a long time, do you have a favorite season of the show?
That's like picking your favorite child. It's just like children, you don't love them all equally all the time. I think I go back to probably season two with Aaron Buerge and the first season of "The Bachelorette" with Trista, are two seasons that just really stand out just because the show was so innocent at the time. It was still young and new ... That first season of "The Bachelorette" was just lightening in a bottle where you just knew you had something spectacular after that proposal. We thought, "Oh my gosh, this works! We're gonna get a marriage out of this."
Did you feel the same way with Ashley and J.P. as they were one of the recent ones to make it?
Yes, definitely. I would like to say you can tell, but all I can tell is how genuine they are at the moment. Because then what happens is life. I've been around the block enough myself to know that things work out and they don't, and why has nothing to do with television, it has more to do with just, did they squeeze the tube of toothpaste in the middle or leave the toilet seat up. When we left Fiji with Ashley and J.P., they could not have been more in love and more genuine and luckily that stayed and stood the test of real time.
On the flipside, have you ever had a time where you wanted to step in knowing it wouldn't work out?
Probably one of the seasons where I thought "This will never last very long" is Charlie O'Connell and, I believe her name was Sarah, she was a nurse. He was at a kind of messy point in his life, self-admittedly. But surprisingly they lasted like, four years or five years after the show. What happens after the show is you just never know and it's real life and who's to say what will work and what won't.
What's ahead for Des on the current season?
The thing with Des is, it started off really slow. I think we're just getting going with her and the guys are slowly coming around and you really get to know them better. There's definitely some more excitement and drama for her. The deal with Brian and the girlfriend was so early on that it was kind of explosive but it wasn't that impactful on Des because she wasn't that emotionally tied to him yet. There's some things to come with some of these guys that she isn't going to see coming and it is going to impact her.
A lot of the guys on this season have similar names, do you ever have trouble keeping them all straight?
Oh my god, this season it was like Ben, Bryden, Braxton... I felt like Vanna White, like can I please buy a vowel?
So now that you're single, are you dating again or are you taking it easy?
It's been over a year, so I've started dating again and slowly getting back out there. I have two kids and so I have them half the time so they've kind of been the focus, obviously, of rebuilding my life. Yeah, I've slowly started getting back out there. More than ever I can empathize and I can see why people have been coming on the show for 11 years and why they would really desire something like At First Sight, because man, it's not easy out there. It's not all together that much fun. It's tough.
If they gave you the chance, would you ever do "The Bachelor"?
I don't think it's really for me. I'm not really the type of guy that dates out loud, lives out loud. You never really see me, unless its accidental, in the tabloids or any of those magazines. I don't go out and party much, so it's not really my thing. On top of that, having been behind the curtain and helped produce this, it would be so hard to be genuine and go through it with any sense of naiveté. You kind of have to have that innocence to be the bachelor or the bachelorette. It needs to kind of happen around you and I would be producing and directing while I'm doing it and that's probably not a good way to go about finding love.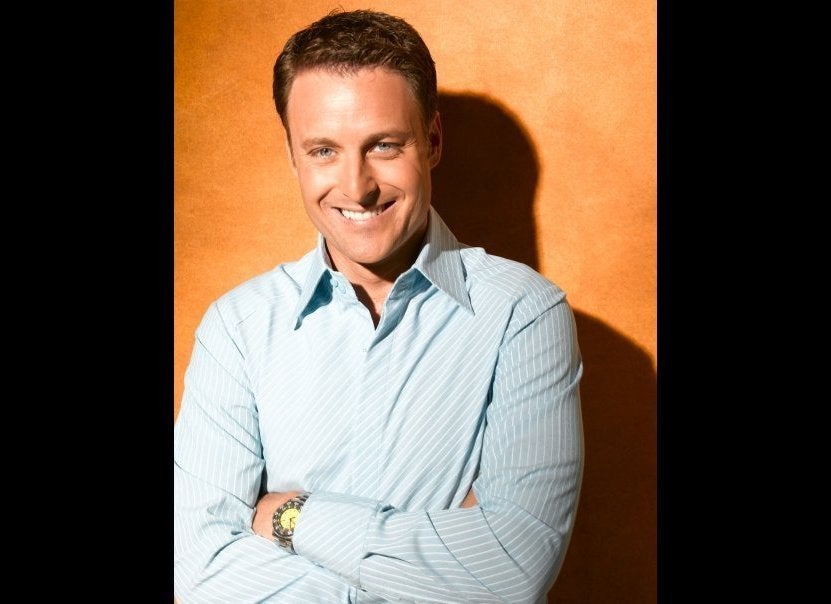 10 Reasons Why Chris Harrison Should Be The Next 'Bachelor'
Related
Popular in the Community