Of all the trends made more popular by celebrities, none is as equally delightful and confusing as the sheer turtleneck. Some might argue there's no point in constricting your neck without the promise of additional warmth, while other folks have within them the understanding that sometimes, we do things just for the look.
No one understands that notion better, or demonstrates it more elegantly, than national treasure Chrissy Teigen. The supermodel was spotted out in New York City Wednesday wearing a low-cut black tank, a high-waisted suede skirt and, of course, a tucked-in mesh turtleneck.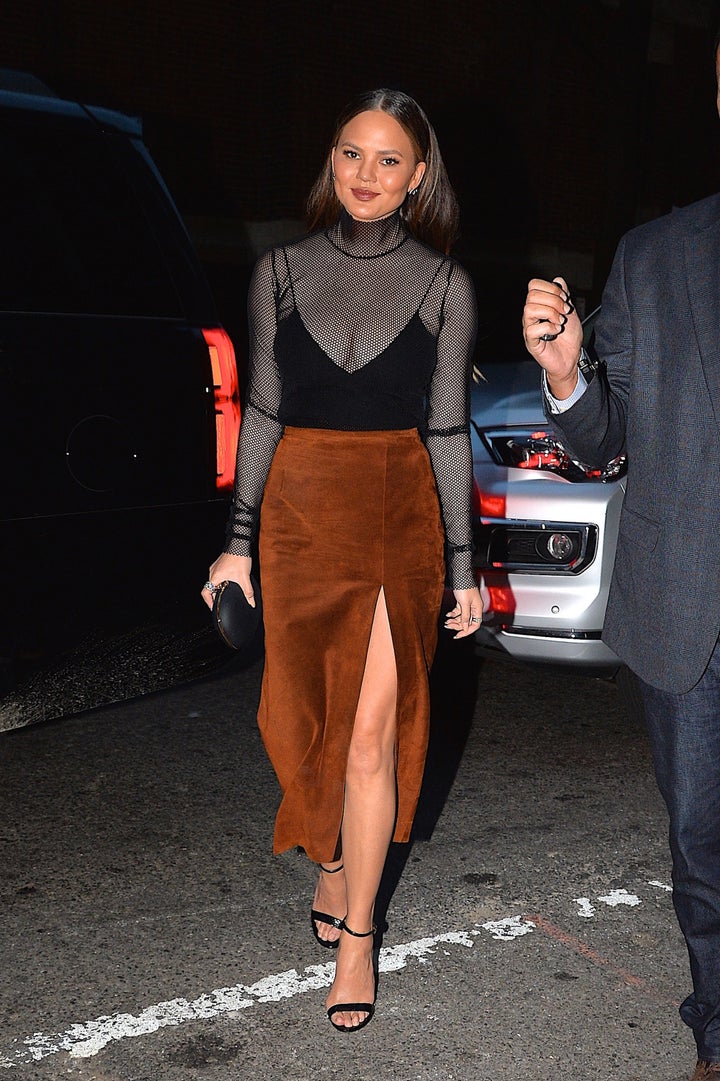 Can you say "perfect fall outfit?" Let sheer turtleneck season begin!
In any event, we think it's safe to say fall fashion is officially upon us, and we're sheerly ecstatic about it.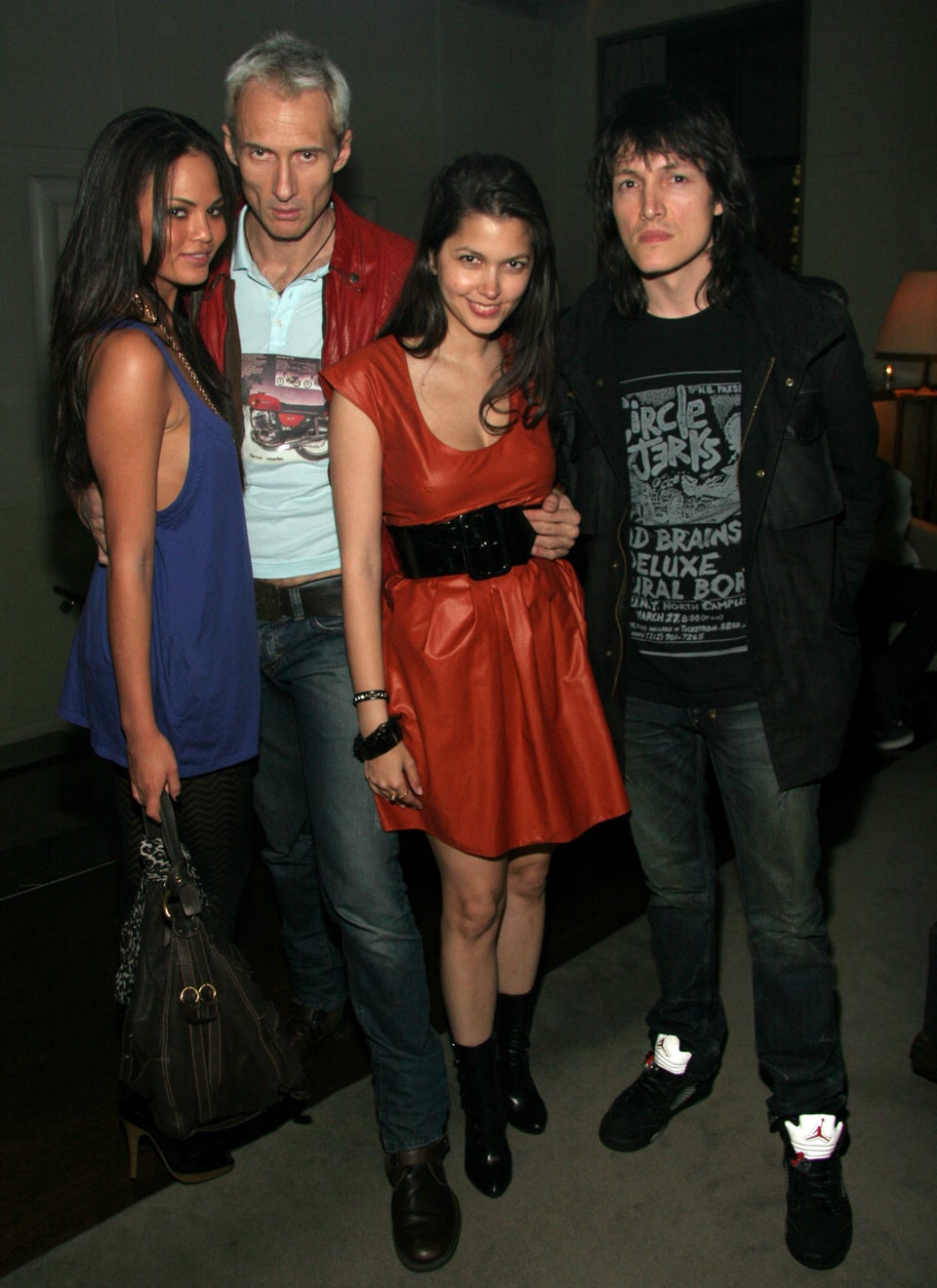 Chrissy Teigen's Style Evolution