It's a good day to be Chuck Todd. The NBC stalwart was just named the new host of "Meet the Press."
For Todd, it's the promotion of a lifetime. The legendary Tim Russert brought Todd to NBC News in 2007, and Todd now steps into his mentor's role.
We had many thoughts about, like, serious stuff when we found out that Todd was taking on this new challenge. But we also had many thoughts about Chuck Todd, Fashion Man, because we've been noticing some changes to his whole "style thing" over the past few months. If we were conspiracy-minded gossip-hounds, we'd say that Todd has been eyeing the coveted "MTP" chair and has upped his fashion game accordingly. And since we basically ARE conspiracy-minded gossip-hounds, we'll just leave that there.
First, though, A Look Back. Todd wasn't always the goateed griller we know today. C-SPAN tweeted this vintage shot from way back in 1997 earlier this week, following reports about Todd's new role. (That hairless chin! That head of hair! Etc!) HuffPost style guru Rebecca Shapiro opines, "Looks at those spectacles!"
By 2007, he was basically the Todd we recognize today. The glasses were out, and the famed goatee was in. (Shapiro, however, dislikes the suit, which she describes as "dull.")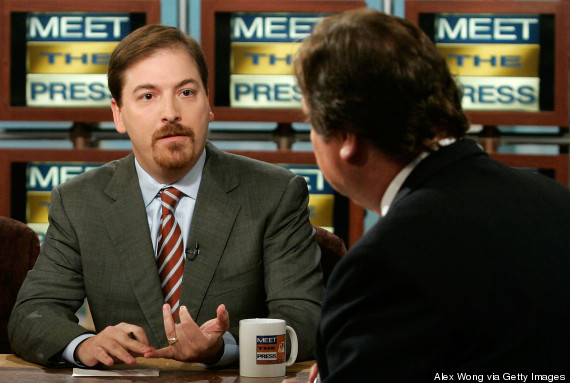 And there things stayed...until the past few months, that is.
The host has slimmed down lately. The photo on the left was taken in February and the one on the right in June. Looking good Chuck!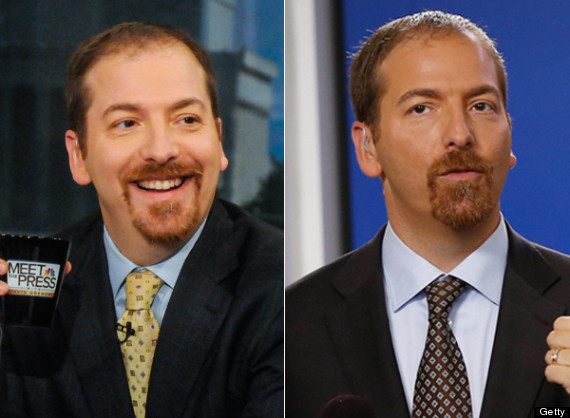 Let's take a closer look at Todd throughout the past few months. Here he was last fall.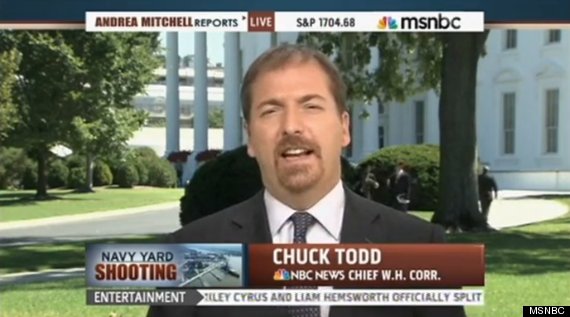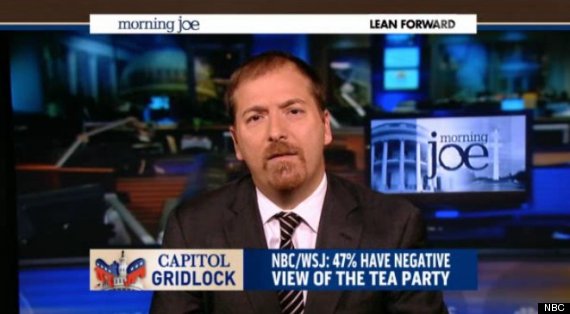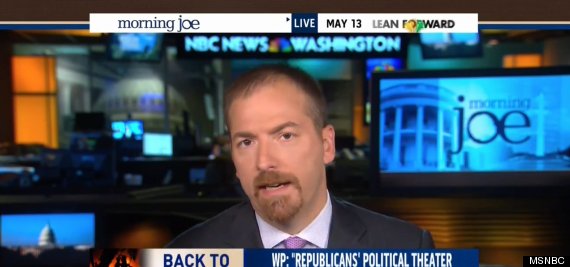 Todd looked more trim and tanned this summer, compared to several months ago. Here are screenshots from "The Daily Rundown" in July and August, respectively. Also we've noticed some definite goatee-scaping — everything's more nice and neat. Says Shapiro, "it's less 'reporter on the run' and more 'anchor fancypants.'"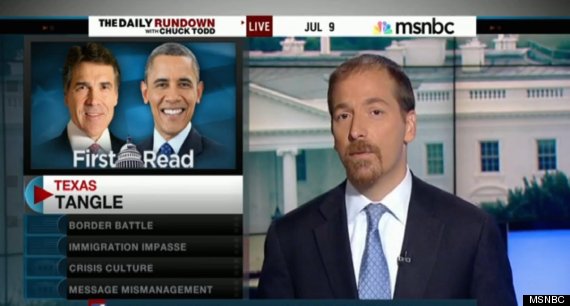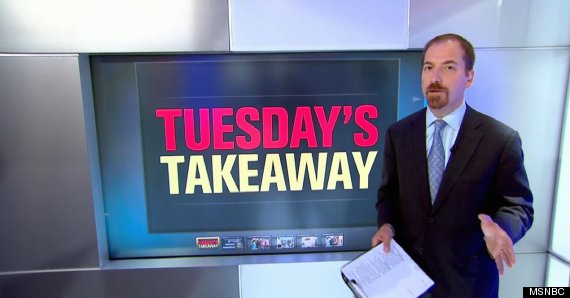 Not convinced? Well, one thing is for sure. We're definitely not in 2011 anymore.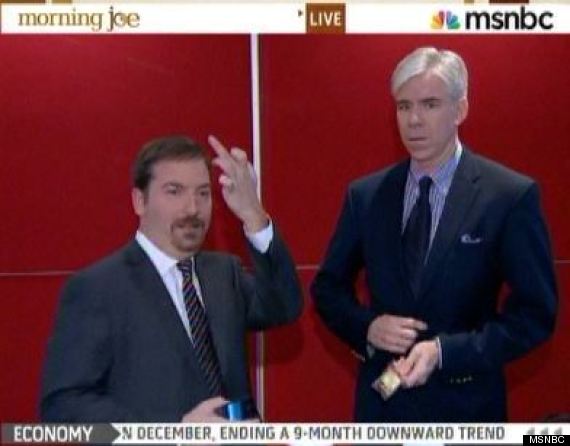 Calling all HuffPost superfans!
Sign up for membership to become a founding member and help shape HuffPost's next chapter