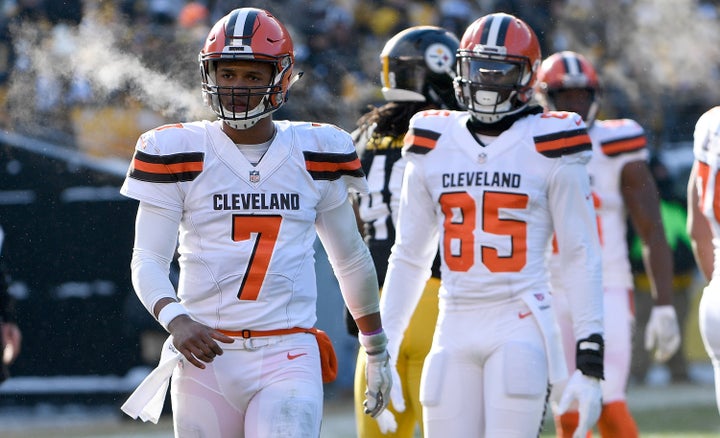 The Cleveland Browns' unrelenting losing streak just dragged them right into the NFL history books.
Following their 28-24 loss to the Pittsburgh Steelers on Sunday, the Browns joined the 2008 Detroit Lions as one of only two teams in NFL history to win zero out of 16 games played.
The Browns and Lions make up two of the only five NFL teams to have gone winless in an entire season since 1944. The other three teams are the 1960 Dallas Cowboys (0-11-1), the 1982 Baltimore Colts (0-8-1), and the 1976 Tampa Bay Buccaneers (0-14).
"It's very unfortunate," Browns coach Hue Jackson said during a press conference after Sunday's game. "Our guys played hard ... This is just what we are: We're an 0-16 football team. I get it ... We got a lot of work to do."
Browns quarterback DeShone Kizer echoed Jackson's remarks, calling the loss "very tough."
"It's going to be tough to swallow it," Kizer told reporters. "I believe that I've learned a lot about myself. I've learned about this game and how difficult it is to win."
The day wasn't a total loss for the Browns though. The team's social media manager scored a touchdown with this epic reaction to the loss.
CORRECTION: A previous version of this article omitted the 1982 Baltimore Colts as one of five NFL teams since 1944 to have no wins in a season.
Related
Before You Go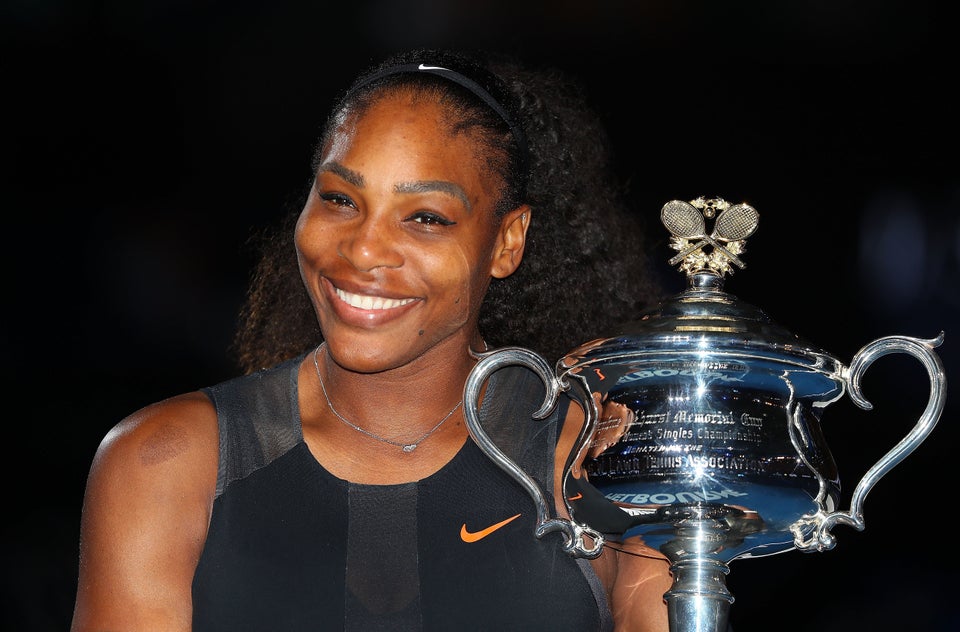 Black Figures Who Have Made History In Sports And Entertainment
Popular in the Community