The expected costs of climate change are painting a grimmer and grimmer picture of the future for people around the world.
In its sixth annual Climate Change Vulnerability Index, risk consultancy firm Maplecroft revealed the countries most likely to suffer from the effects of warming climates by 2025.
To develop its analysis, researchers evaluated 193 countries on three factors: the capacity of nations to combat the effects of climate change, exposure to extreme weather events and sensitivity of populations to this exposure in areas such as health and agricultural dependence. Maplecroft then assigned a risk level of "extreme," "high," "medium" or "low," along with a numeric ranking to each country.
According to the report provided to The Huffington Post, Bangladesh, Guinea-Bissau and Sierra Leone have the most "extreme" risk rating. Of cities around the world, Dhaka (the capital of Bangladesh) and the Indian metropolis of Mumbai are the most at risk of being impacted by climate change.
Despite its air pollution problems, China is not considered to be one of the nations at extreme risk. However, researchers did assign a risk rating of "high" to the Asian country, ranking it at 61 among the nearly 200 countries.
On the opposite end of the index, the northern European nations of Ireland, Norway and Iceland rounded out the bottom of the list. Their low-risk rankings may have something to do with the "ambitious" energy and climate goals proposed by the environmental ministers of countries in the region.
Though a report released earlier this year warned that American coastlines will likely get hit the hardest compared to other parts of the country, Maplecroft's index indicated that the U.S. as a whole actually has a relatively low risk. The U.S. ranked 158 among the 193 countries evaluated in Maplecroft's study.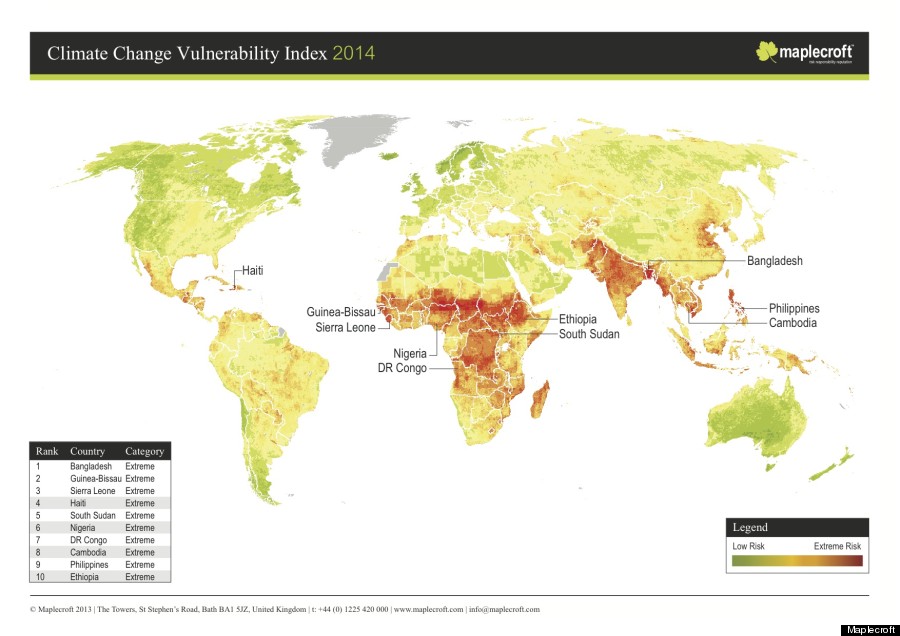 Related
Before You Go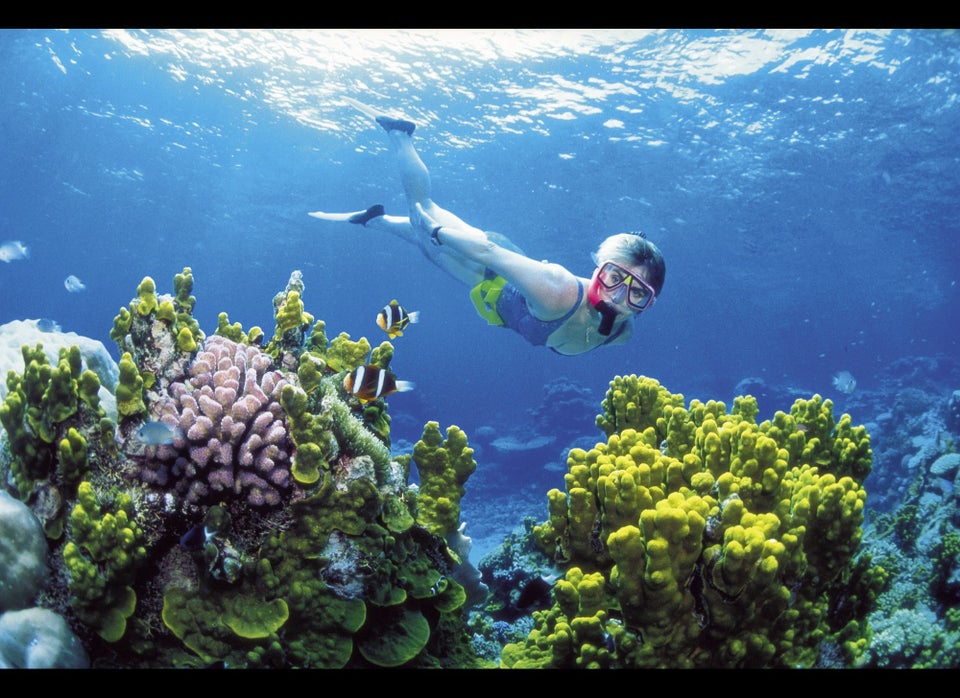 What Climate Change Just Might Ruin
Popular in the Community