LONDON, Oct 28 (Reuters) - Thirteen European environment ministers and dozens of business leaders urged the European Union on Monday to adopt "ambitious" energy and climate goals for 2030 to create a low-carbon economy in Europe to spur investment.
In a 40-page document released at a green growth conference in Brussels, they also said the 28-nation bloc should reform the structure of the EU's Emissions Trading System (ETS) and offer a strict emissions cut pledge at a climate summit next autumn.
Going against the tide of officials keen to blame green energy subsidies for higher energy bills, environment ministers from 13 EU countries and businesses including Coca Cola Enterprises and Shell called for action.
Notable exceptions included coal-dependent Poland which has battled against EU proposals to shift to a low-carbon economy, although two weeks ago, Warsaw said it would lead the call for nations to deepen emissions cuts when it hosts United Nations' climate talks next month.
"Businesses and investors are telling us that the EU needs to get its act together ... only then will investors have the confidence to put the billions into low carbon that we need," Edward Davey, Britain's energy and climate change secretary, said in a statement.
The EU has met a target to cut 1990-level greenhouse gas emissions by 20 percent by 2020, as a result of lower energy demand following recession and a shift towards green power, such as solar and wind.
It is now debating a 2030 target and is expected to unveil proposals on the goal around the end of this year. EU sources have said the European Commission is looking at a 40 percent cut in domestic emissions versus 1990 levels by 2030.
Last week, Britain said the EU should cut emissions by 50 percent by 2030 to avoid the worst effects of climate change.
A decision on the EU's 2030 target will form the basis of the its potential emissions reduction offer as part of United Nations' climate negotiations on a global climate deal.
Governments are under pressure to offer large cuts by a September summit hosted by U.N. Secretary General Ban Ki-Moon.
The European Commission is also considering ways to reform the structure of the ETS, its main tool to combat climate change.
EU carbon permit prices have lost around 75 percent of their value over the past five years due to the over-supply of permits and dampened demand due to recession.
The Commission is expected to publish structural reforms by the end of this year, but it has yet to confirm details.
Some observers have said the favoured reform option would be to set up a mechanism to regulate the supply of EU carbon permits.

Before You Go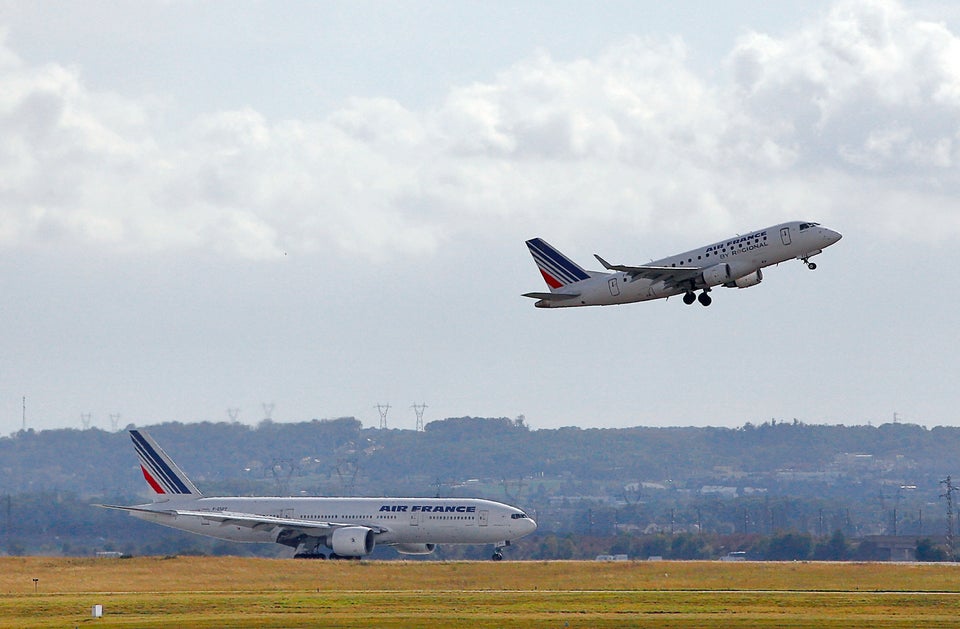 Connect The Dots On Climate Change
Popular in the Community