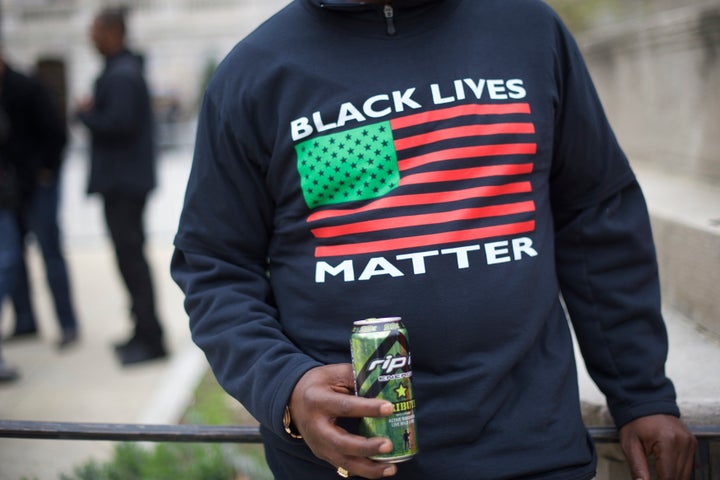 WASHINGTON -- When CNN hosted the GOP debate last month, candidates were not asked to address Black Lives Matter or the state of policing in the U.S.
Debate co-host and CNN reporter Jake Tapper reportedly said he regrets not addressing the issue and that there wasn't enough time to ask.
"It is disappointing that issues related to criminal justice were wholly ignored in CNN's GOP debate, especially given the exceptional length of the debates and the centrality that these issues have had over the past year," DeRay Mckesson, a prominent voice within the Black Lives Matter movement, told The Huffington Post of the omission.
This is why it is crucial that Anderson Cooper, who is hosting the first debate on Tuesday night, asks the Democratic candidates about the movement.
Black Lives Matter has become one of the leading political issues in the 2016 presidential election, and activists within the movement are holding politicians accountable for their ability to improve the lives of black Americans.
Cooper said he intends to take a different approach with his line of questioning than Tapper did during the GOP debate -- and Cooper has quite a reputation for asking tough questions.
"Going into the Republican debates, you pretty much knew there were a number of candidates who were willing to [attack each other]," he said in an interview with CNN's "Reliable Sources" on Sunday. "Some lower-level candidates wanted to punch up and try to make a name for themselves. That's not the case, so far as we've seen, on the Democratic side."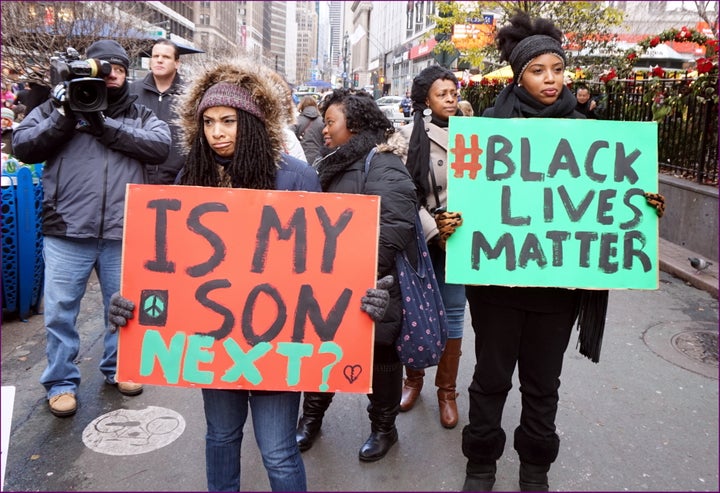 The prominent Democratic candidates also have somewhat of a relationship with Black Lives Matter activists, unlike those in the GOP. Sen. Bernie Sanders (I-Vt.), former Secretary of State Hillary Clinton and former Maryland Gov. Martin O'Malley have all met with Black Lives Matter activists. Sanders and O'Malley have released sweeping campaign platforms tackling mass incarceration and police violence. Clinton's platform has not yet been released.
The candidates' history with criminal justice must also be considered. In the past, Clinton has defended the Violent Crime Control and Law Enforcement Act that former President Bill Clinton signed into law in 1994. Critics say Clinton played a role in facilitating mass incarceration -- an issue that disproportionately affects black Americans -- by supporting these tough-on-crime initiatives.
Sanders was very much against the 1994 crime bill, but ended up voting for it anyway since it included the Violence Against Women Act. What hurts Sanders is that he sees racial inequality as a symptom of economic inequality.
Considering how much Black Lives Matter has accomplished in the past year, a question at the debate is expected. Police violence against black people and the racial wealth gap are now Democratic campaign issues. The media, on average, is giving issues affecting the black community more nuanced coverage. Campaign Zero, a comprehensive set of policy demands hoping to end police violence against black people, was also launched by Black Lives Matter activists last month.
Most of the onus falls on CNN, however. If systemic racism isn't addressed, then the criticism that the media doesn't care about black lives becomes even more valid than it already is. It is also very important that these candidates be held accountable for their less-than-upstanding pasts on these issues; speak candidly and publicly about the ills facing black Americans, not just in closed-door meetings with activists in the movement; and run a campaign where the connection between state violence and the history of racism in the U.S. is explicitly acknowledged.
Hopefully, there will be a discussion about one of the most critical social justice movements in the last 50 years. It is warranted. Black people want -- and deserve -- to know how, exactly, these candidates intend on addressing the issues and if they truly understand a system that takes and ruins so many black lives.
And honestly, just asking white presidential candidates how they feel about police violence and other ills affecting black Americans isn't enough.