 A report published today by Europe's Health and Environment Alliance (HEAL) is a powerful wake-up call about the dangers of coal-fired power. The Unpaid Health Bill: How Coal Power Plants Make Us Sick claims to provide the "first ever economic assessment of the health costs associated with air pollution from coal power plants in Europe," and mirrors the findings of a comparable 2010 report about the U.S. published by the Clean Air Task Force. The simple take-home message of these reports? Coal kills, and is costing us an arm and a leg (or perhaps more to the point, a heart and a lung).
The EU study summarizes its main findings with a dizzying string of facts and figures:
Emissions from coal power plants in Europe contribute significantly to the burden of disease from environmental pollution. The brand-new figures published in this report show that European Union-wide impacts amount to more than 18,200 premature deaths, about 8,500 new cases of chronic bronchitis, and over 4 million lost working days each year. The economic costs of the health impacts from coal combustion in Europe are estimated at up to €42.8 billion per year. Adding emissions from coal power plants in Croatia, Serbia and Turkey, the figures for mortality increase to 23,300 premature deaths, or 250,600 life years lost, while the total costs are up to €54.7 billion annually.
I can only imagine what these statistics would look like if they incorporated the additional impacts from coal mining, or from coal's contribution to climate change. The 2012 Climate Vulnerability Monitor provides some hints on that score.
But while I applaud HEAL for drawing attention to the economic costs, because of course cost-benefit analysis lies at the core of government policymaking, I'm far more incensed by the human suffering that these numbers imply.
"8500 new cases of chronic bronchitis" sounds so, well, clinical. 25 years ago I came down with a bad case of bronchitis which knocked me out for about three months. One night it got so bad that I literally couldn't breathe and had to be rushed to the hospital. They pumped me full of adrenaline and other medication, and eventually sent me home with an inhaler -- thereby consigning me to the rank-and-file of chronic asthma sufferers.
But terrifying as this experience was, I'm one of the fortunate ones. I can only imagine how hard it is for those who suffer acute attacks on a regular basis, or who don't have access to decent medical care, or who can't afford the downtime from work.
And what about those who die prematurely as a result of these illnesses, and the families they leave behind? On their behalf, I'm outraged, not least because these deaths and diseases are so utterly preventable.
In October 2011, over 500 health and security experts signed a statement calling for urgent action on climate change and health, including a ban on the building of unabated coal power plants and a phase-out of existing coal-fired plants.
It's about time for governments to do just what the doctor ordered.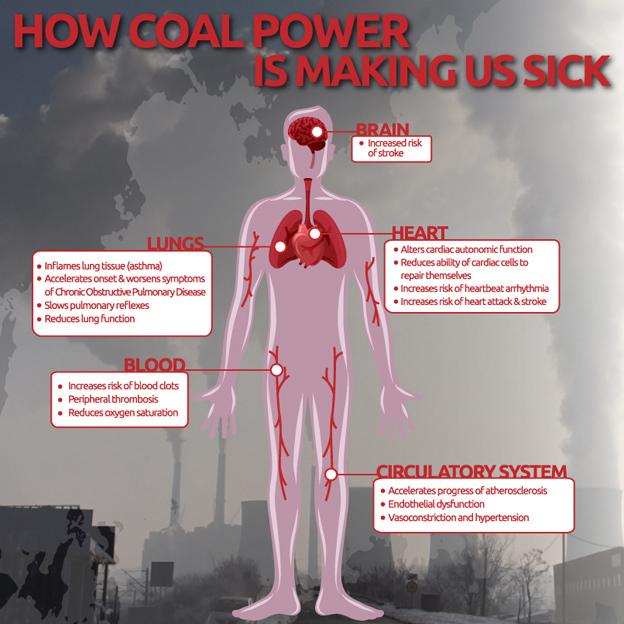 Calling all HuffPost superfans!
Sign up for membership to become a founding member and help shape HuffPost's next chapter