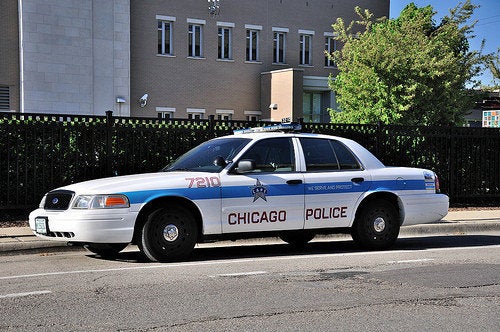 The family of a man who died after swallowing drugs during an arrest last summer was awarded a $1.3 million wrongful death settlement Wednesday, with the help of a videotape that shows the suspect collapsing and not receiving immediate medical attention.
John Coleman Jr., 40, allegedly ingested several packets of heroin while being chased by Chicago Police on July 11, 2010, according to the Chicago Sun-Times. John Winters, an attorney representing the Coleman family, alleged that when five police officers caught up with Coleman near Cabrini Green, they beat and tased him before securing him in the back seat of an SUV. Winters said witnesses used their cell phones to take video of the beating, the Sun-Times reports.
Winters said that footage from a camera mounted inside the police SUV shows that police did not attempt to take Coleman immediately to the hospital, which is protocol, and accused the officers of ignoring Coleman's complaints and intentionally driving slowly, NBC Chicago reports.
"John Coleman is in trouble," Winters said, according to the Sun-Times. "He's gasping for breath and falls down in the backseat. He is clearly down for a few minutes. Then the car pulls over. After 30 seconds, the back door opens up. Coleman's body slides out onto the curb area and two police officers are standing there. One officer takes his foot and pushes him back into the car and closes the door. They drive to the 18th District."
The cause of death was listed as cocaine opiate intoxication, the Sun-Times reports.
Two of the officers involved in the arrest were relieved of their police powers, NBC reports. The settlement will be funded by taxpayer money.
REAL LIFE. REAL NEWS. REAL VOICES.
Help us tell more of the stories that matter from voices that too often remain unheard.