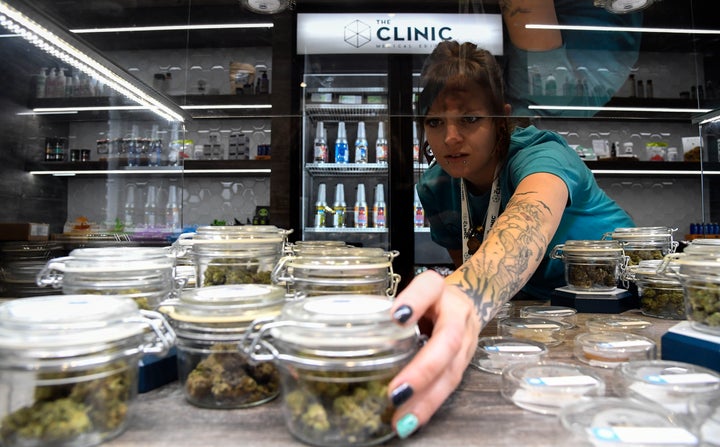 Colorado marijuana sales soared to new heights in 2016, breaking the $1 billion mark for the first time ever in just the first 10 months of the year.
Figures released by the Colorado Department of Revenue on Monday show dispensaries in the state sold $720.7 million of recreational marijuana from January through October, and $371.4 million of medical marijuana for the same time period, for a total of almost $1.1 billion.
Gov. John Hickenlooper (D) is hoping to spend some of the funds in 2017 and 2018 on an "aggressive" campaign to help curb homelessness in the state.
"We spend more than twice as much ... perpetuating lives of misery by letting people live under bridges than we would getting them into housing and giving them wrap-around services ― by which I mean, job training at the top of the list, counseling for addictions and medications for mental health," Hickenlooper told The Denver Post of the initiative late last month.
Industry experts told The Denver Post's Cannabist blog they're projecting $1.3 billion in sales for the year. With that amount, the total economic impact in the state for legal marijuana sales would surpass $3 billion.
Before You Go
The Most Influential Marijuana Users
Popular in the Community