Colorado Gov. John Hickenlooper (D) and Attorney General Cynthia Coffman (R) mounted a vigorous defense of their state's legalized and regulated marijuana program Thursday, replying to a critical letter from Attorney General Jeff Sessions that was directed at states that have legalized marijuana for recreational purposes.
Hickenlooper and Coffman, in a response letter dated Thursday, tell Sessions that their state's numerous marijuana laws and regulations are "effective." They said the regulations work smoothly to prevent diversion of the drug outside of the state, block marijuana use by minors and protect the public's safety and health. The pair also encourage the federal government to work with the state to "fortify" the robust program that it has already built.
Sessions, a vocal opponent of marijuana and its legalization, sent letters to Oregon, Alaska, Washington and Colorado ― the first four states to legalize recreational marijuana ― challenging the states' oversight of the nascent pot industry. Sessions told Colorado in July that a 2016 law enforcement report "raises serious questions about the efficacy of marijuana 'regulatory structures' in your state."
Colorado is now the fourth state of that group to respond ― and forcefully defend marijuana legalization ― to Sessions' criticisms.
"The State of Colorado has worked diligently to implement the will of our citizens and build a comprehensive regulatory and enforcement system that prioritizes public safety and public health," the Colorado letter reads. "When abuses and unintended consequences materialize, the state has acted quickly to address any resulting harms. While our system has proven to be effective, we are constantly evaluating and seeking to strengthen our approach to regulation and enforcement."
"The State of Colorado has worked diligently to implement the will of our citizens and build a comprehensive regulatory and enforcement system."
The Colorado officials detailed statistics that the state provided to the Department of Justice in a report in July, a document HuffPost obtained and previously reported on earlier this month, to back up their argument that state-level legalization of marijuana is effective.
Marijuana remains illegal under federal law, but the Obama administration urged federal prosecutors to refrain from targeting state-legal marijuana operations. Sessions in February named a task force to review that policy. In response, Oregon, Colorado and Alaska submitted reports to the Justice Department, detailing well-regulated legal marijuana industries that generate vast tax revenue and no measurable increase in crime or health problems.
The Associated Press has reported Sessions' task force largely reiterated the Justice Department's current policy on marijuana and has not pushed for a crackdown.
Marijuana legalization activists fear Sessions may be willing to ignore evidence and resume strict enforcement of federal prohibition. The Obama administration guidance that allows state-legal marijuana could be reversed or altered by Sessions in ways that could doom thriving industries many states now consider legal.
Eight states have legalized recreational marijuana. National support for marijuana legalization has risen dramatically in recent years, reaching historic highs. Ninety-four percent of Americans support allowing adults to use marijuana for medical purposes if their doctor prescribes it, according to a Quinnipiac poll this year.
Before You Go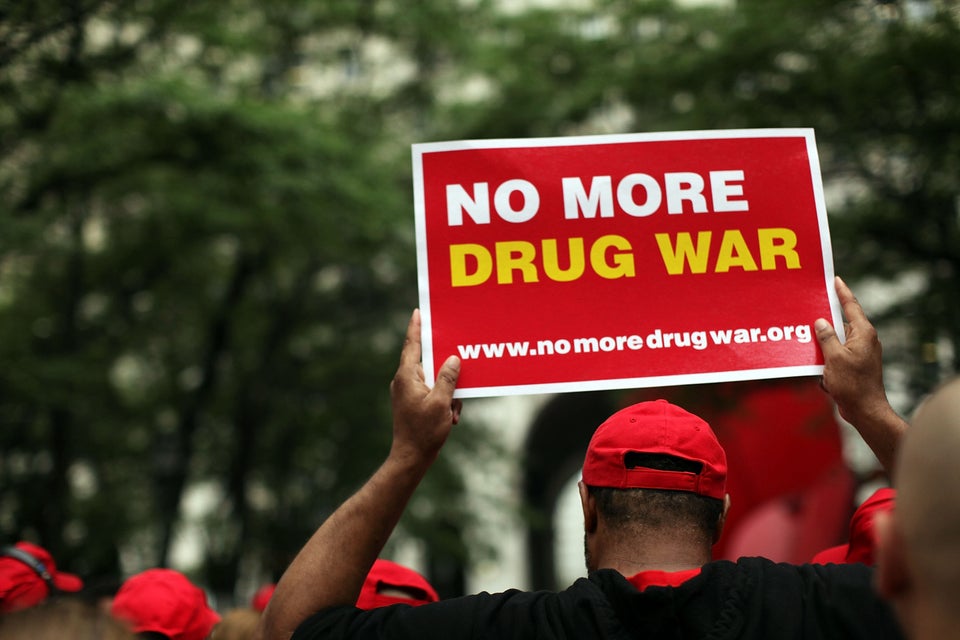 27 Reasons Why U.S. Shouldn't Lead War On Drugs
Popular in the Community