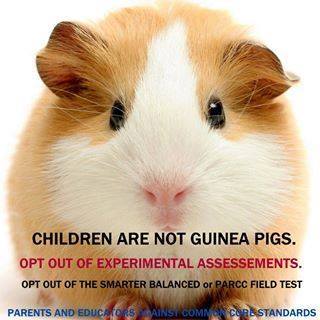 I'm still very far away from my twins taking the SATs (or event PSATs), but I am in the thick of the Common Core Standards and the relentless testing that we are all having a very hard time adjusting to and accepting as parents.
Controversy surrounds the new standards and parents across the country are petitioning against the changes.
Personally, I'm watching my two bright children struggle to handle an increase in weekly testing and it's not pleasant for me because as a recovering not-so-great-test-taker it makes me feel like they no longer enjoy their education like they did a few years ago.
In fact, I almost break out into hives when I think about filling in those bubbles in silence with a #2 pencil while being timed. It all started with the IOWA tests in elementary school and then the PSATs, AP tests, and later the SATs. I pray that my twins did not inherit my aversion to standardized testing.
So, when I heard that a blogger wrote the new book The Perfect Score Project, I thought that maybe -- just maybe -- Debbie Stier can save one child (or perhaps a set of twins!) from the miserable test taking experiences I endured during my childhood education and shed some light on testing and education that could help me accept the new Common Core Standards. I read this book with equal parts secret agenda and wishful thinking, hopeful that it could help me figure out how to preserve my children's love of learning and give me a set of tools to survive years of test-taking, assessments and evaluations -- all a decade before the real life-altering testing begins in high school with the PSATs and SATs.
The good news: The book gets high marks.
The bad news: My children won't take the SATs for 6-plus years!
Author, blogger and Mom Debbie Stier set out on a parenting quest to decipher the mind-boggling number of possible SAT test-prep recipes in order to find the perfect solution for her own son. In the end, Debbie managed to help her son raise his SAT score by 590 points from his sophomore PSAT score and in the process grow from unfocused boy into hardworking young man. After investigating test prep classes, tutors, locations and even snacks (Listerine strips?), and taking the SAT herself seven times in one year (gulp!), Debbie came up with deliberate ways to help her son improve both test-taking abilities and scores.
As I think ahead to the hours of testing that awaits my twins, I love the idea of proactive learning. I'm layering their learning now to help them succeed later. For example, my husband I ask our children to pick one article a day from a news source such as The New York Times or the Huffington Post and identify the main point as well as unfamiliar vocabulary. Learning new words, discussing current events, and spending quality family time together gets an A+ in our house.
Parents do have the ability to teach their children how to approach test taking positively and resourcefully. Whether it is the SAT or another test, these are skills that will serve our children throughout their own education and later their children's, too.
As a parent, I think this core skill is one that will always stand up to the test of time.
Calling all HuffPost superfans!
Sign up for membership to become a founding member and help shape HuffPost's next chapter