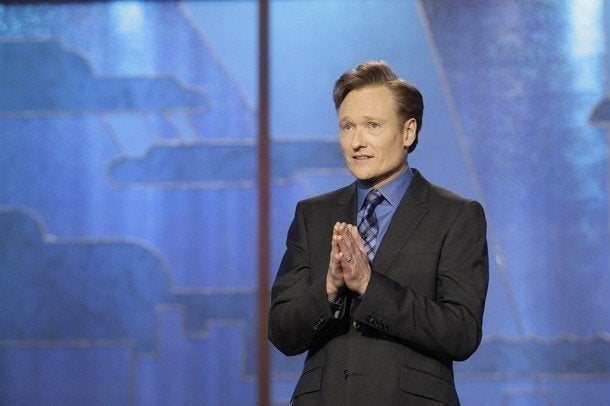 A Conan O'Brien Twitter account surfaced this evening under the name @ConanOBrien and it is growing rapidly.
So did Conan O'Brien just join Twitter?
At first, it wasn't certain, but just an hour and a half after the inaugural tweet, Twitter added a "verified account" stamp to the page.
Conan's first tweet, posted at approximately 6 p.m. Feb. 24, 2010, said: "Today I interviewed a squirrel in my backyard and then threw to commercial. Somebody help me."
Within 10 minutes of his first tweet, he had a few thousand followers. And in his first half hour, he was up to 15,000 followers.
As of 7:30 p.m. EST, he's about to pass 50,000 followers, already 20,000 more than the verified @jayleno account. Two hours later, the feed had nearly 129,000 followers. He has yet to follow someone.
His bio reads, "I had a show. Then I had a different show. Now I have a Twitter account."
How did word of Conan's Twitter account spread so quickly?
A Twitter account belonging to former Tonight Show blogger Aaron Bleyaert tweeted, "Hey everybody! I'd like to introduce you all to @conanobrien. Yes! Conan is now on Twitter. ;)"
Bleyaert's Twitter account does not have a "verified by Twitter" stamp. But Blaeyert had several thousands of followers before his Conan tweet and a Tumblr apparently belonging to him (that has posted behind-the-scenes photos from The Tonight Show) is linked to the Twitter account.
Related
Popular in the Community