While on the west coast for his comedy tour, Conan visited the Twitter headquarters in San Francisco, where he snapped photos with Twitter staff, tweeted from the HQ, and left a colorful thank you note expressing his gratitude (see photo below).
Twitter's Sean Garrett (@SG) tweeted a picture of a placard left behind by Conan during his visit to Twitter.
The note reads, "Twitter-- Thanks for saving my ass. Your friend, Conan," and includes a drawing of Conan next to a picture of one of the original Twitter icons.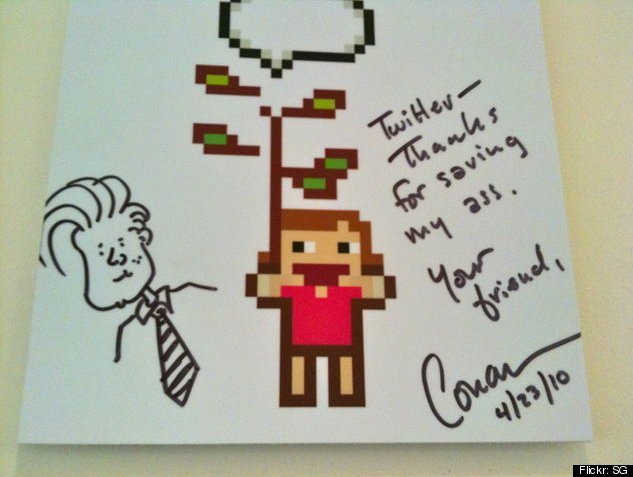 Here's Conan O'Brien's tweet regard his visit to Twitter: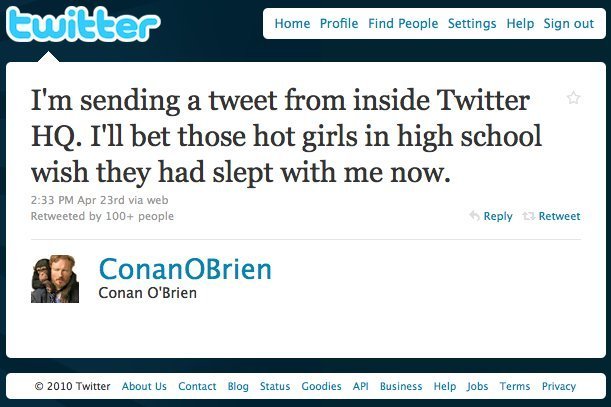 Popular in the Community