Just one in 10 Americans approves of the job Congress is doing, according to a Gallup poll released Tuesday, tying the branch's lowest approval rating in 38 years. Congress originally hit the 10 percent mark in February, before bouncing back several points.
The approval rate for Congress hasn't passed 20 percent in more than a year, according to Gallup, and is far lower than the personal approval ratings for most members of Congress. Prior to 2007, it sank below 20 percent only twice.
It is difficult to pinpoint precise causes for these extraordinarily negative views, although the continuing poor economy is certainly a major factor. The fact that control of Congress is now divided, with a Republican majority in the House and a Democratic majority in the Senate, may provide an opportunity for Americans of all political persuasions to dislike some aspect of Congress. With Congress divided, however, it is difficult to assess what impact its low ratings will have on the November elections, now less than three months away.
In contrast to the partisan gridlock within Congress, Americans' distaste for the institution is entirely bipartisan: Only 11 percent of independents, 10 percent of Republicans, and 9 percent of Democrats approved.
The Gallup poll interviewed 1,012 adults by live phone interviews between Aug. 9 and 12, and had a 4 percent margin of error. The PPP poll was conducted with automated telephone interviews of 1,000 registered voters between Aug. 9 and 12, and had a 3.1 percent margin of error.

Support HuffPost
The Stakes Have Never Been Higher
Before You Go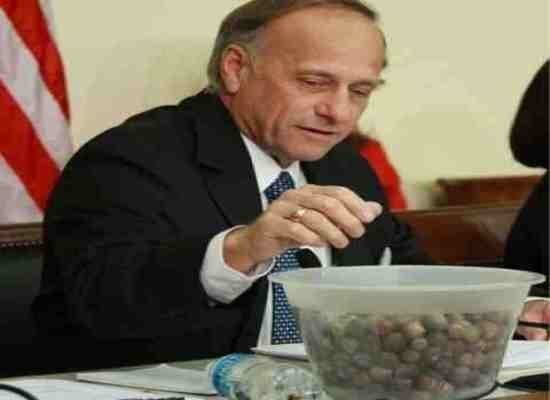 More Crazy Examples of Congressional Theatrics
Popular in the Community