Jacque McLaughlin is executive director of Gilead House based in downtown Novato. She's passionate about the vital work Gilead House performs by providing transitional housing and life skills to families in need. Established in 1999, Gilead House is a transitional home for single mothers and their children. Their 18 month program provides a stable home environment that transforms residents' lives by nurturing them through volunteer mentoring and offering the support they need to eventually lead healthy independent lives. This Saturday, at their annual Mothers Matter fundraiser in Tiburon, residents will share their transformative stories with the community. Jacque McLaughlin shares her thoughts about the remarkable work they're doing in Marin County.
Nicki Richesin: How did Gilead House get its start?
Jacque McLaughlin: Gilead House started in the late '90s when articles in the paper reported that homeless women and their children were the largest percentage of the homeless population and it was growing. Some caring people from Bay Marin Community Church read the article and decided it wasn't acceptable. So they began temporarily housing women and children. Over time it became more formalized. We rented a house and began providing housing and life skills education to three families. It really started out of the hearts of people who care. In July 2011, we moved into a beautiful new home and expanded to serve six women and their children, providing transitional housing and life skills education leading to self-sufficiency and a better life for their families.
NR: Could you tell me a little bit about the women who come to Gilead House?
JM: All the women who come here are either homeless or at risk of being homeless. Looking from the outside it may be easy to judge these women by the situation you see them in. Imagine being a homeless mom or sleeping on somebody's couch, moving from place to place or in some cases your kids are staying in one place and you're staying in another. As a mother myself, it's horrifying to think that I couldn't take care of my kids. Our moms come from so many different places. We have women who come to Gilead House that have had no parenting and little or no structure. It could also be someone who grew up in a middle class family or is a victim of domestic violence or drug/alcohol dependency, has gone through a divorce or lost a job or something has changed in her economic situation significantly.
The women of Gilead House are just like the rest of us. I try to not think in terms of "us" and "them," but "us" meaning we are all in this together. You know when you're a single mom and you don't have another kind of support system in place, it's particularly difficult. You come home from work and you are tired. You've had a tough day and the kids need your attention. As a single mom, you don't have anybody to share that with. Gilead House can help provide that. You have someone at the house who will put her hand on your shoulder and give you encouragement and acknowledge and affirm that it's tough. At the same time, encouraging and supporting each woman to move forward in her life, so they can do better for themselves and for their kids.
NR: What sort of services do you offer your residents to help them become self-reliant?
JM: It's just like with anything in life. You've got to have the basic needs taken care of. So if you're struggling with where you are going to get your food and where you're going to sleep that night, it's very difficult to think about moving forward in your life or having goals. But coming to Gilead House, the women have a place to stay. Every night you come home. You have a room; your children have their own beds. It's a stable place. We have a routine. At Gilead House, you have stable housing for 12 months. Each woman who comes to Gilead House sets goals for herself that are mostly about moving toward self-sufficiency and a better quality of life. It could be getting a GED or a job that pays more, taking care of her health or being a better parent. Our life skills classes support her reaching these goals and focus on budgeting, parenting, job search skills, and personal growth. All of our classes are taught by volunteers. There is a whole community of volunteers who come to share their experience and professional skills. Other volunteers support our moms by serving as a mentor or childcare provider. So much of what happens at Gilead House happens because of volunteers who contribute what they have. It's like a tapestry, beautifully woven with all of the threads connecting to strengthen each family.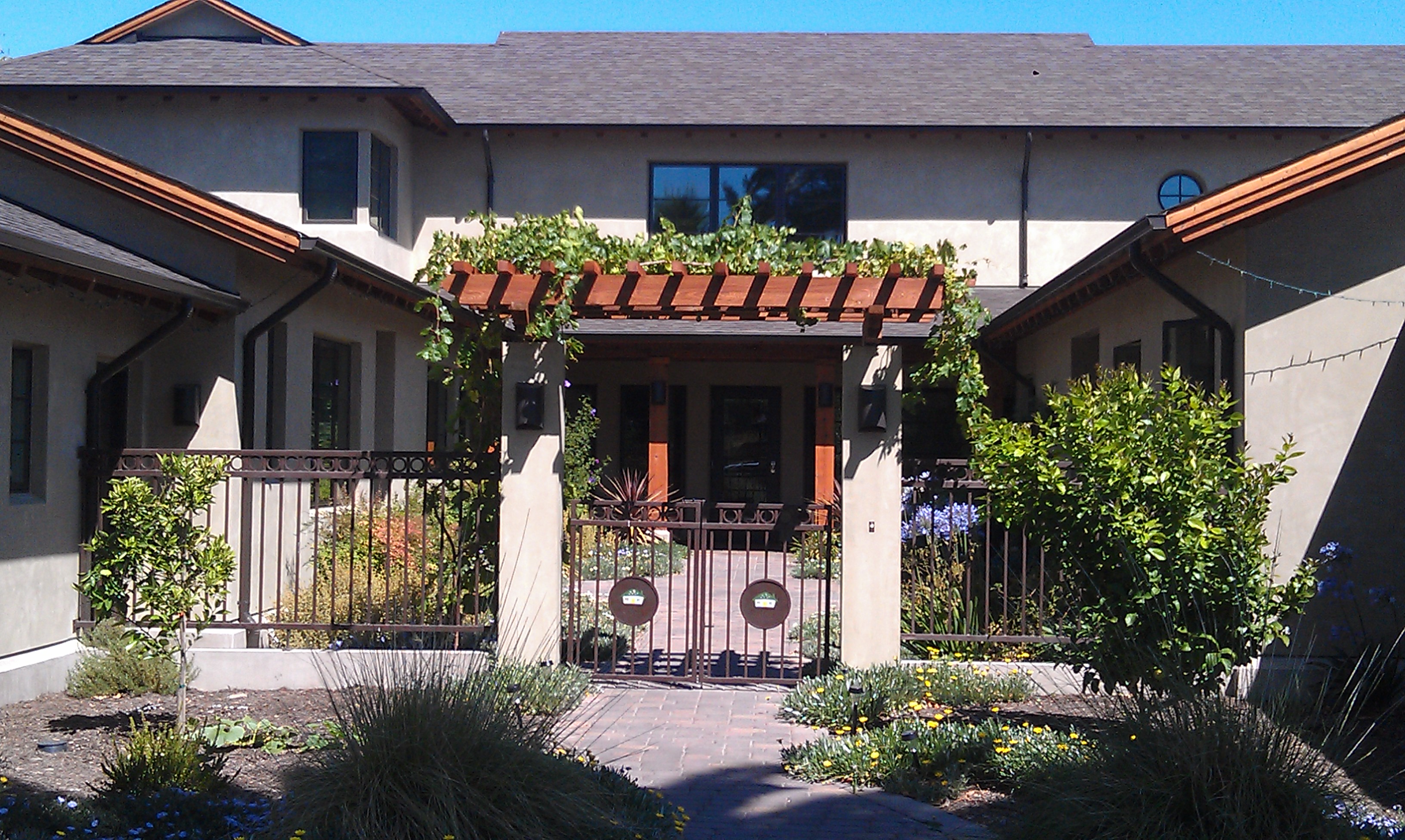 NR: Could you tell me about your new house in Novato?
JM: About two years ago in July, we moved into the new Gilead House. We raised the dollars to build the house and offer services so that we could provide for six families instead of three. We had 60 businesses, professionals, and skilled craftsmen offer services or materials to the house. We certainly had some objections to us moving into the neighborhood at first. However, since moving in our neighbors have been very supportive. It proves that you can help struggling families in a place like Gilead House and make it work right in the neighborhood.
NR: One Gilead House resident remarked that she learned the difference from surviving and thriving there. Would you mind sharing a bit about her story?
JM: When you have children and you're working every day and you're trying to figure out where you're going to live and feed your kids, you're really working on surviving. So you do whatever you have to do to get through the day, running to pay a bill or get fast food for a hungry child. On coming to Gilead House, one of our moms said she just sighed with relief because she had a home to come to. This was a woman that was about to be evicted out of her apartment. She'd been a victim of domestic violence and had gone through all of her savings and was just a day or two from losing her place and didn't have a clue where she was going to go. That day she was called into Gilead House, she walked in the door and sighed because she knew she had found a place to live, a home. Of course at first, you are still doing a lot of survival things. But then each day as you know you have a stable place to come to every night, you have food, your children go to school and then sleep in the same bed every night. Now you can then start to think about moving forward. You begin to accomplish some of your goals. That's when you start thriving, you begin to see hope for a better life.
NR: How many of the residents come back and volunteer and are involved in the community?
JM: Since I've been here many of the moms come back to visit or work on a resume or work on life skills. They might need a recommendation for a job or just need to come back and talk. They also volunteer at Gilead House events. We encourage them to continue coming back. They are a part of our family.
NR: Do they have both short-term and long-term goals?
JM: We sit down and review them. Of course, they're always subject to being revised. Transportation tends to be a big issue for our residents. Some of the women don't have cars or they don't have a driver's license. One mom's goal was to get her driver's license. We hired a driving teacher for her and she came home with her driver's license and her little daughter, who was 7 at the time, was so proud of her mom. You could see in just that one example alone what a difference that makes to that little girl looking at her mother starting to achieve. It's the mother's transformation that begins to impact their children.
NR: That's a radical transformation.
JM: It is a radical transformation. Obviously, there are peaks and valleys and it's not simple. The moms who come to Gilead House and complete the program all leave with jobs and a place to go. Housing is a huge issue for them. When you think about what it costs to live in Marin even if you've got everything going, it is out of reach for most of our families.
NR: I discovered some shocking homeless statistics on your website. Apparently, families with children are the fastest growing segment of the homeless population.
JM: Housing is so disparate in terms of what the moms can afford. I'm hoping to come up with some other ideas and plans for how we might form partnerships with property owners who have a big house and would be willing to let a couple of our moms live there. I know at the county level, they're really working hard to make some of these things happen. So many things come down to relationships. We're open to new ideas and collaborations and ways to work together. Housing is just pretty much not available. It's just not there.
NR: Would you consider looking outside of Marin County?
JM: Depending on the mom's situation, yes. The challenge is our moms work in Marin. Their children go to school in Marin. They become part of the community, perhaps go to church here and make friends. Moving to another county uproots their families and their support system is compromised as a result. It could really be a significant setback. We really want our moms to continue to build their strength here and not tear down their supports. We want them to have the best lives they can have. It's better for them to stay in the community where they have established roots.
NR: How do you help the women transition from Gilead House and begin new independent lives?
JM: We support them in their search for housing and help them link with other resources of housing support. Once our mom has housing, we reach out to the community to furnish her new home so she has the best start possible. We continue to keep in contact and they are invited back to participate in Gilead House activities.
NR: Do you believe after a year they feel prepared to leave and go off on their own?
JM: For many of them that's true. Some of our residents stay longer because they are having a difficult time finding housing or working on another significant goal.
NR: What are you future goals for Gilead House?
JM: We are looking at what's next for Gilead House. First of all, we want to be debt-free with our mortgage. So we still have a little bit of our mortgage we still have to pay off. We may consider expanding or offering other services to non-resident moms. We're trying to look at the community needs and then find what's consistent with our vision.
NR: Of those choices which do you think is the most urgent or will make the biggest impact going forward?
JM: I think we have to do the best job we can with the women we take in. So we're not serving thousands of meals or providing hundreds of hours of housing, but we take a small group of women and their children to make a lifelong impact. First of all, we want to do the best we can with the families who are under our care now. Then, secondly, if we have everything in our organization in place, we have opportunities to do that. Maybe the first step would be having nonresidents come in for life skills lessons. Maybe someone has a place to stay, but we don't want them to fall off the track either.
NR: What's your primary goal in offering house tours?
JM: It's to expand our number of supporters. We conduct house tours on the third Tuesday of every month. We want to expose new people to the work that's going on at Gilead House so they can see this beautiful home in their neighborhood. It's also to share with them the experience of the families we serve. Most people can identify, they just don't think about it. Maybe they have a daughter or a granddaughter or a niece or perhaps they can identify with the experience of one of our moms.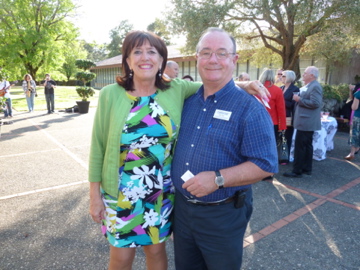 NR: How do you get volunteers involved?
JM: Churches and others in the community have been wonderful supporters. People feel better when they give back in some way and they have such a wealth of knowledge and experience to share with our families. All share a heart for improving the lives of families in Marin.
NR: If these women are suffering from dependency issues, do you offer group counseling or faith-based support?
JM: We are Christ-centered. We do the work because Christ calls us do it for these women and children. That being said, we don't have any requirements of the women and children who come to Gilead House that they participate. However, as the moms share their difficulties and challenges, we share our own experiences and how God has helped us through those times. We offer prayer if they want it. With so many women calling that don't have a place to go, prayer is one thing I can offer to them. I just say, "Can I pray for you?" and encourage them to call back.
NR: Do you have a waiting list?
JM: We get calls all the time and we have about 20 women on the list. We get several calls a week.
NR: Your Mothers Matter fundraising event is this May in Tiburon. Will former residents share their stories there?
JM: Yes, we have a mom who will be there to speak. She doesn't hold back. She's someone who grew up ten years old selling drugs on the street. She had to support herself because her dad and mom were out of it, on drugs. She experienced physical and sexual abuse as a kid. She became a teenage mom to two kids and became addicted to drugs herself. She came to Gilead House after going through rehabilitation. When I first met her I was so overwhelmed by her, I didn't see how we could possibly help her. Then I started talking to her and I saw something in her that just grabbed my heart. She was smart and had a great sense of humor. When she came to the house, she was pretty overwhelming for a while. She said that Gilead House taught her how to be a mom. That really touched me because you know as a teenage mom without any role modeling, she didn't have a clue. She's still living on her own, has two jobs, and continues to amaze me.
NR: That's incredible to offer significant help to someone who has had so little support.
JM: I believe that if we can help restore hope to families and for them to see and experience the positive possibilities for their lives and for their families that our communities will also be strengthened, one family, one community at a time.
NR: What is the biggest challenge at Gilead House?
JM: For our moms, it's housing. Year by year, we also need to raise the funds to support Gilead House. Of course that is always a challenge for non-profits. However, when you think of investing in the future of families the cost is so very worth it.
NR: On your website, you listed all the various ways volunteers can get involved at Gilead House. Often volunteers make lifelong friendships that really impact their lives.
JM: There are a number of ways for people to get involved. It just depends on your particular talent or passion. At Gilead House, we have a number of volunteers coming through and I think about that bigger picture. People helping other people and what that does to you as a person, how that broadens you as a person. We have rotary groups that clean our yard and youth groups who do storytelling with the children during the holidays. We have another group called the Marin Sew and Sews who made quilts for all the moms and kids. There are mentors and life skills teachers and event organizers. There are so many ways that you can love a family. The moms know they're loved by all these people. One mom told me when she first came to Gilead House, she didn't like all the rules, doing chores, and having a curfew. She thought "I'm a grown woman. I can make my own decisions. Then I saw all the people who came around to love me and cared about me." She said, "Well, my life wasn't going so well before. So maybe I can give this 12 months."
NR: Do you have other upcoming events?
JM: On Saturday August 24, we have a fantastic wine tasting event called Flights and Bites at West Wind Wines in Nicasio. Great event. Great people. Also, in the fall, we gather over a hundred volunteers to pick olives in Napa. We make olive oil and bottle it. Olive oil is then available for a donation. It's fun to give as gifts and be able to say that you picked the olives that went in it.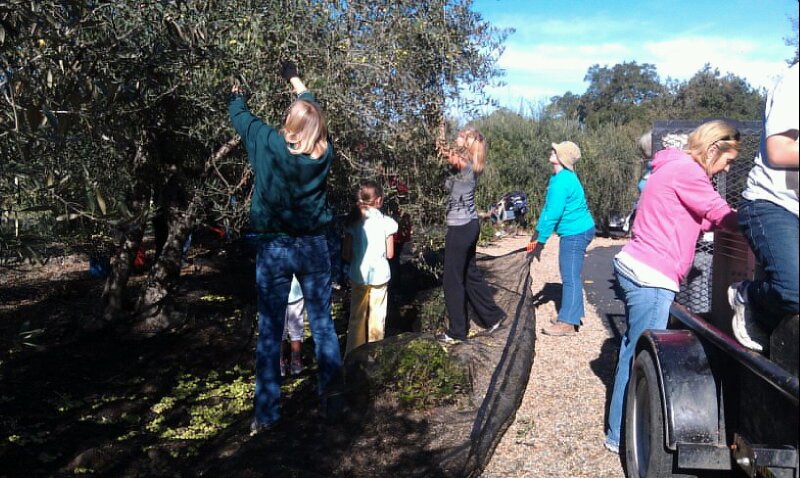 NR: Gilead House seems like such a loving place for these women and children.
JM: Love is an important part of what we do. We're going to love each mom and child who comes to Gilead House. We hope that our families feel unconditional love at Gilead House. You still hold people accountable, but everyone knows they are accepted.
Nicki Richesin is the author and editor of "Crush, What I Would Tell Her, Because I Love Her, and The May Queen." She is the San Francisco correspondent for "DuJour" and a frequent contributor to Sunset, 7x7, The Huffington Post, Daily Candy, and The Horn Book. Find her online at www.nickirichesin.com.
REAL LIFE. REAL NEWS. REAL VOICES.
Help us tell more of the stories that matter from voices that too often remain unheard.