Between museum visits and sightseeing, traveling can be a tiring sport. What better way to take a break than settle down somewhere beautiful and historic with a book?
Whether it's your vacation book, a travel guide or your handy map, take a time out with your reading material and enjoy your surroundings at one of these eight awesome spots.
1. The Long Room, Dublin, Ireland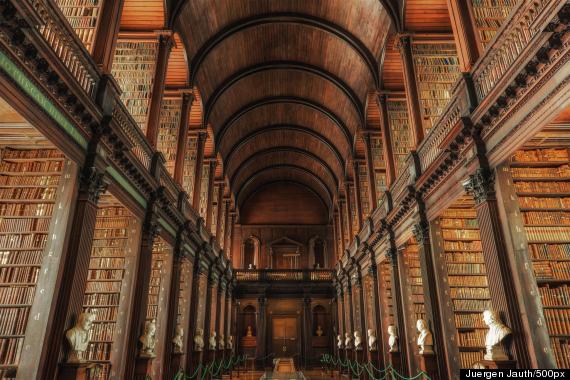 The main chamber of the Dublin's Old Library is filled with 200,000 of the library's oldest books. The room is lined with marble busts of some of history's best philosophers and writers, so readers are always in good company.
2. The Main Reading Room, New York Public Library, New York City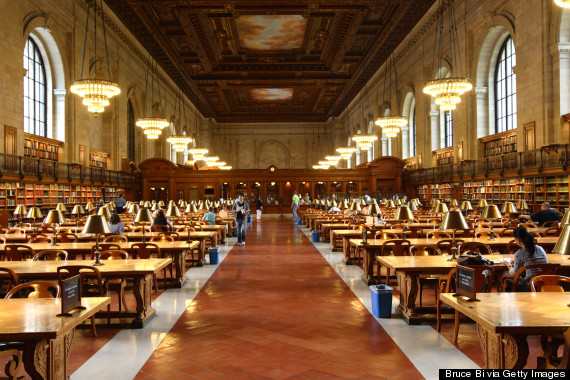 The reading room of the New York Public Library's main branch will delight bookworms, architecture nerds, art lovers, and any who can appreciate a gorgeous space. The huge room is the length of two city blocks and features striking murals and giant arched windows that let in tons of natural light.
3. Shakespeare and Company, Paris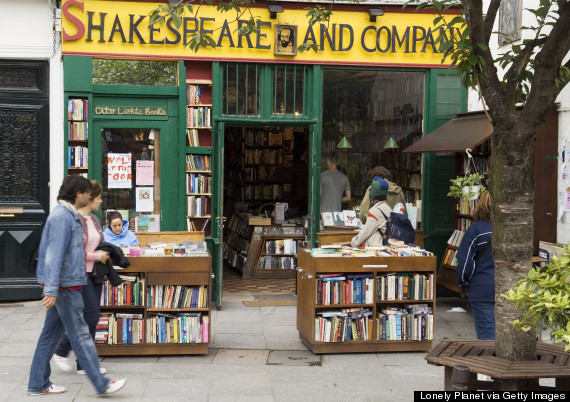 Shakespeare and Company has been a staple of Paris' Latin Quarter since 1951. The bookstore once welcomed famous writers like Henry Miller and Allen Ginsburg, and today welcomes readers to scour its shelves and find a nook to settle into. Benches outside provide spectacular views of Notre Dame.
4. Rijksmuseum Research Library, Amsterdam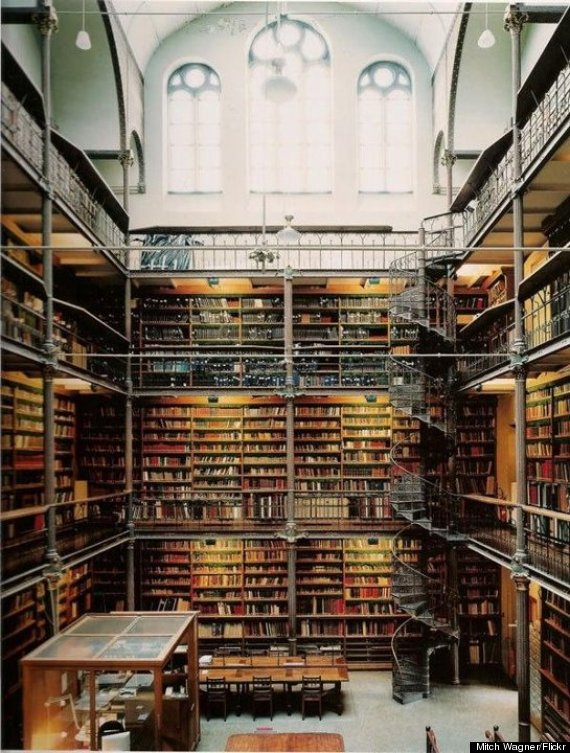 Located in Amsterdam's famed Rijksmuseum, this research library was turned into a 19th-century style reading room during recent renovations. Visitors are welcome to explore the collection of journals and reference books and admire the room's stunning structure.
5. Bodleian Library, University of Oxford, UK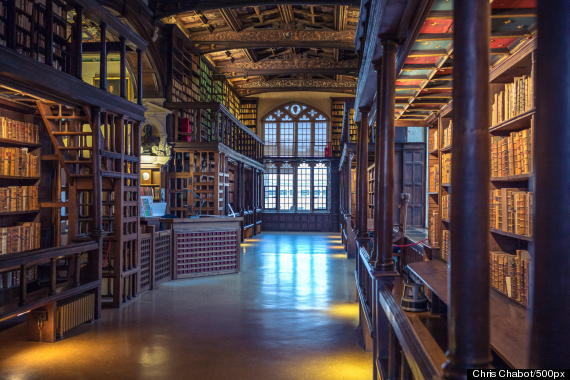 University of Oxford's main research library is known by Oxford students as "Bodley" or just "the Bod." You can harken back to you school days and feel scholarly while scanning the shelves.
6. Tom's Bench, Los Angeles
Tom's Bench was made famous by (and subsequently named after) Tom Hansen -- Joseph Gordon Levitt's character in 500 Days of Summer. The bench is now an attraction for film fans, but it would also make a great spot to settle in with a book.
7. Hotel La Cupula Hammock, Copacabana, Bolivia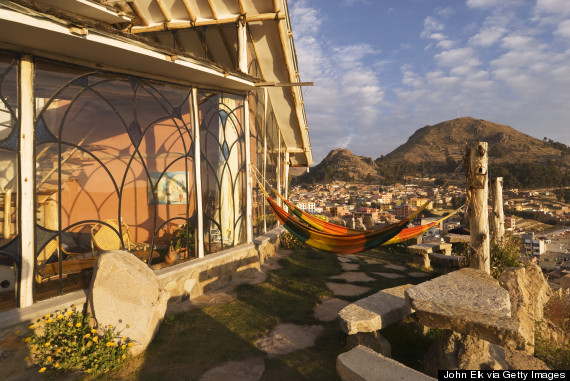 Where else can you relax with a great book while simultaneously admiring a sweeping city and mountain views? Copacabana's Hotel La Cupula definitely fits the bill. Any hammock with a gorgeous view will do as well.
8. Algonquin Hotel Lobby, New York City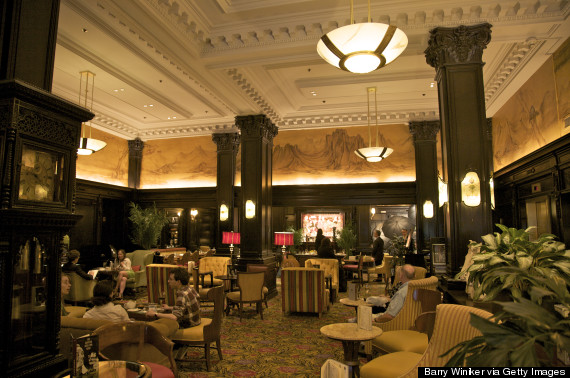 Once upon a time, the Algonquin Hotel's famous "roundtable" was the daily meeting place of writers, actors and other creative types, including famous figures like Dorothy Parker and George S. Kaufman. The hotel has undergone restorations since its 1920s roundtable days, but it still remains a literary landmark. It's only fitting to visit the lobby with a classic piece of literature or sit at one of the writing desks and pen the next great novel.
Related
Before You Go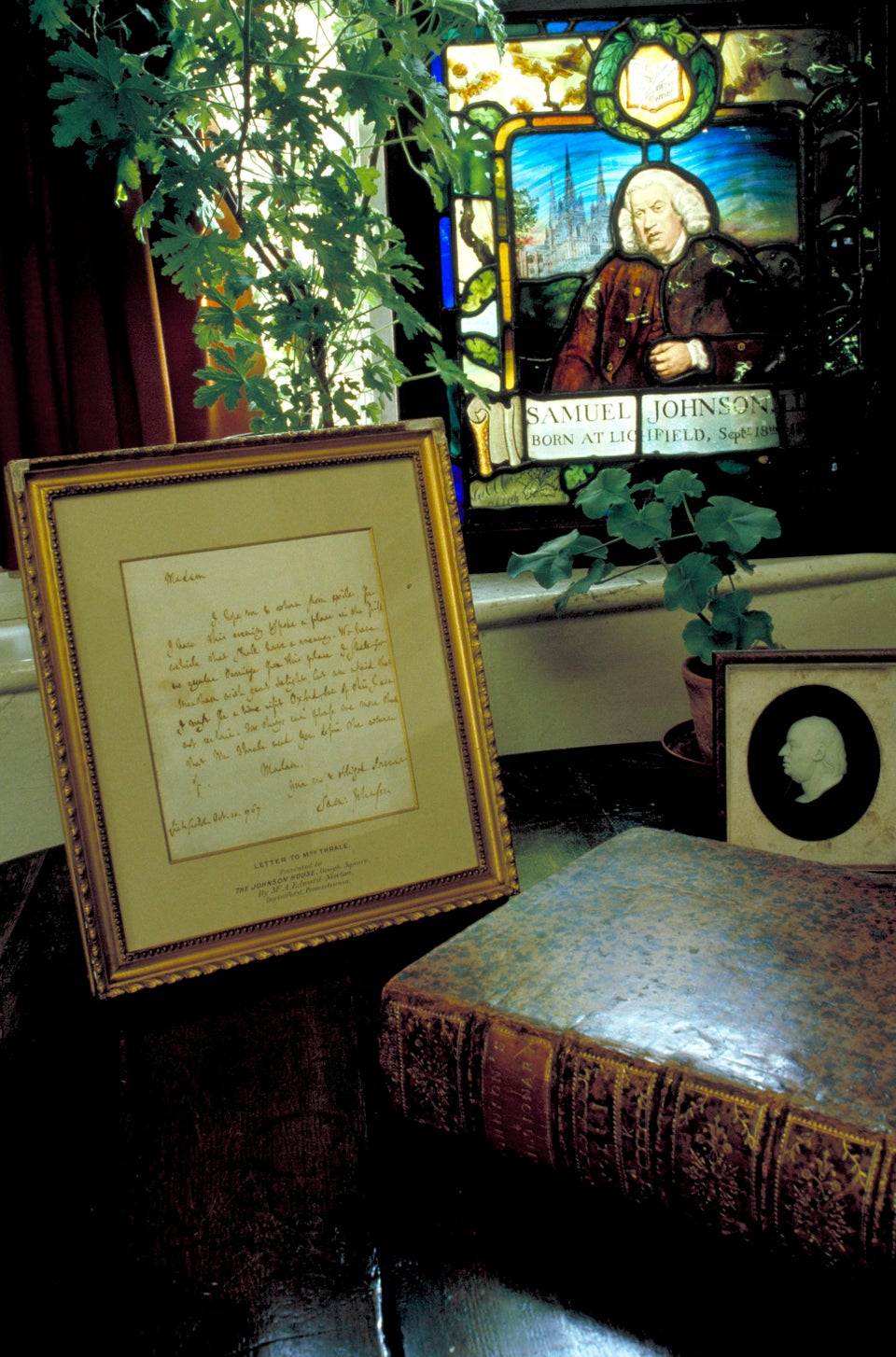 Literary London