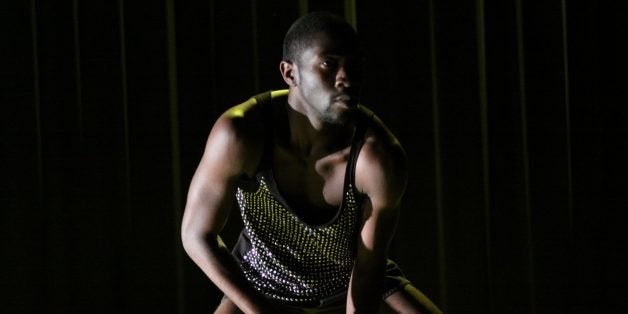 "As Pittsburgh is a quiet and reflective city, I was afforded a lot of time to read and be inspired by famous black authors in Harlem," Kyle Abraham, the Genius Grant fellow and choreographer who hails from the Steel City, explained to HuffPost. "Those writings, and my first adult introduction to Harlem, [revealed] a completely different subset of black gay American life."
Abraham has spent some time remembering and harkening back to Harlem's past, exploring the locale that once -- and, in many ways, still does -- played home to avant-garde artists and musicians in the street and club worlds. He's curating "Counterculture," part of Harlem Stage's "Uptown Nights" series, which will bring together figures in the dance, music and performance worlds in a celebration of everything from voguing to hip-hop.
"This event celebrates an updated Harlem life, as an embracing community of subcultures rich in history and self-expression," Abraham mused. " I liken [it] to my experience partying at all of the predominantly black, gay clubs of the 1990s. There was a melding of vogue, hip hop and house cultures in a way that, at that time, couldn't be as widely embraced as it can now."
Abraham has recruited an enviable roster of performers who will help make "Counterculture" the vibrant homage it's meant to be. DJ Edgar Um, known for his improvisational noise in Fuck Telecorps, will join openly gay rappers Le1f and Will Sheridan. Then there's Javier Ninja, vogue extraordinaire and member of the House of Ninja, along with dancer/artist Wendell Cooper, a yogi and advocate of consciousness studies who Abraham praises for communicating the complexities of gender in a performative body.
"Edgar Um is my absolute favorite DJ! I've been driven by his choice of records and inspired by his musical transitions," said Abraham. "Javier is another master of transitions, but in a movement sense. And I first saw Will perform several years ago at a hip hop party in the Lower East Side. I loved the energy that he brought to his set. He and Le1f represent two totally different (and needed) voices in hip hop."
They will all share the stage curated by Abraham, the choreographer behind "Pavement" and "Another Night," who was notably dubbed the "best and brightest creative talent to emerge in New York City in the age of Obama" by OUT Magazine. In keeping with Harlem Stage's knack for showcasing innovative projects by artists of color, the night will pay tribute to the diverse world that bubbles just below the surface of one of Manhattan's creative meccas.
REAL LIFE. REAL NEWS. REAL VOICES.
Help us tell more of the stories that matter from voices that too often remain unheard.
BEFORE YOU GO
PHOTO GALLERY
30 Black Artists Under 40