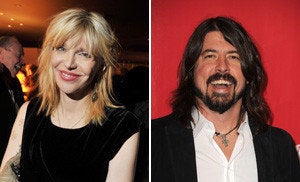 UPDATE: Dave Grohl's publicist responded to Courtney Love's accusations, telling Gawker: "Unfortunately Courtney is on another hateful twitter rant. These new accusations are upsetting, offensive and absolutely untrue."
PREVIOUSLY: Courtney Love continues to prove she's one of the most entertaining people on Twitter.
Love and Grohl have been feuding since Love's husband, Nirvana frontman Kurt Cobain, committed suicide in 1994 and the two disagreed over financial issues relating to the band.
Gawker reports that Love aired the accusations to the 792 followers privy to her private account. "I hear from frannies roommate that @davegrohl hit on frances, and that she was curious , I'm not mad at her, him i am about to shoot, dead."
According to screencaps taken of the conversation, Love said she'd heard from reliable sources, including a driver, who say Grohl's hands were "all over her." In a series of tweets, Love also repeatedly threatened Grohl, declared him "sexually obsessed" with Kurt, and made note that he named his daughter Violet, which is also the name of one of Love's most well-known songs. She also claimed that Grohl frequently tried to sleep with her and that "he had that romney rape thing about him."
The singer has been estranged from Frances for several years, and recently the details of a restraining order Cobain had taken out against her mother was published by The Fix. Court papers showed that Frances claimed her cat died after getting entangled in piles of craft supplies and that her dog died after swallowing a pile of her mother's pills.
The accusations should be taken with a grain of salt, but they are particularly scandalous given that Grohl has known Frances Bean since her birth and he's married with two young children. Though there is no mention of when the alleged encounter took place, Frances has reportedly been engaged to The Rambles' lead singer, Isaiah Silva, since October.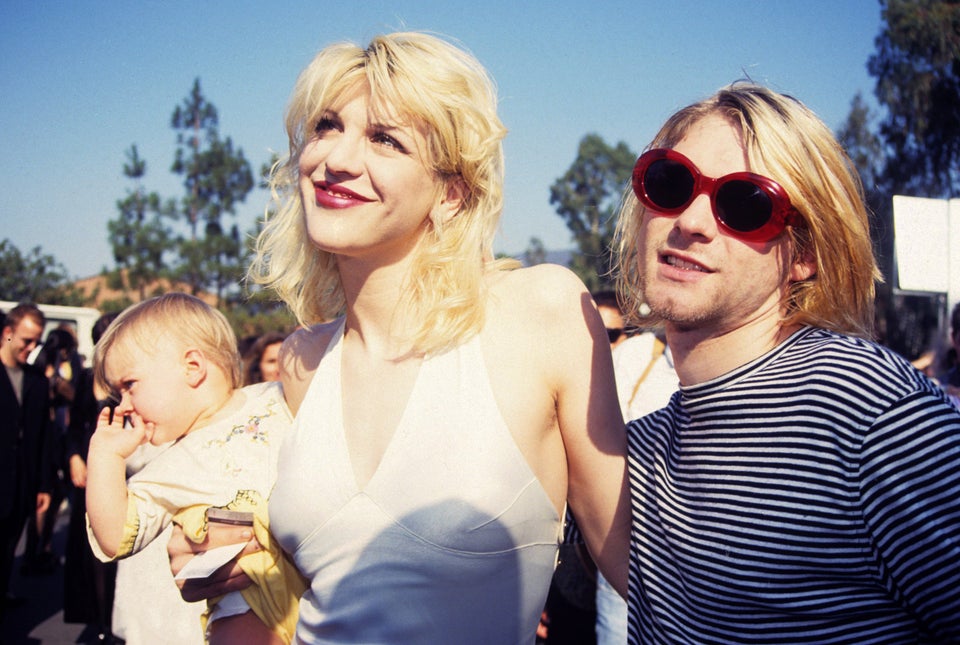 Courtney Love
Related
Popular in the Community