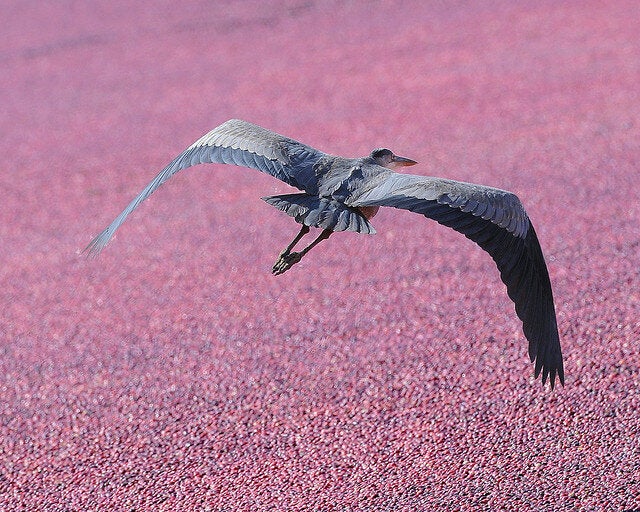 Whether it's the distinct biting taste, or the sight of rubber-overalled men waist-deep in lakes of crimson, or the POP of your grandmother opening a mason jar of her preserves (well, maybe the movie version of your grandmother), we all know a thing or two about cranberries. But research is only now starting to uncover the incredible health benefits of this most regal of berries.
One of my favorite video projects about food is NPR's Tiny Desk Kitchen, produced by Allison Aubrey. In these short gems, like cut jewels, the frame shimmers with beautiful imagery and pulses with the ranging curiosity and crystal clarity that characterize all of Allison's work. The new video, "Are Berries All That Or Just Hype?" adds to her luster, and demonstrates how cranberries truly pack a powerful health punch...
Read the full NPR report here.