Four dissidents opposed to Cuba's communist regime were arrested when they tried approaching Pope Francis in Havana on Sunday, an activist group reported.
The Foundation for Human Rights in Cuba identified the dissidents as Patriotic Union of Cuba members Zaqueo Baéz, Boris Reni, Aymara Nieto Muñoz and Maria Josefa Acon Sardiña, who is also a member of the Ladies in White, a peaceful protest group founded by female relatives of Cuban political prisoners.
Photos showed some of them being dragged away by security personnel at Havana's Revolution Square, where they reportedly tried to approach the pope as his white popemobile carried him to the Mass he was giving.
They were yelling "freedom!" and anti-government slogans, according to an Agence France-Presse photographer. Opposition groups have widely criticized the pope's decision not to meet with them during his Cuba trip.
The Foundation condemned the nature of the activists' detainment.
"We are deeply disturbed by the arrests of these activists, specifically the violent manner in which the nonviolent activists in Havana were detained by Cuban officials," director of communications Jose Luis Martinez told The Huffington Post in an email. "This, just after the activists had received Pope Francis' blessing ... We urge His Holiness Pope Francis to intervene on behalf of these activists for their immediate and unconditional release."
Martinez noted that the activists were led by Baéz, whose cell phone was confiscated by police. Such interferences in activists' communications are all too common, he said.
"Unfortunately, this morning's actions by Cuba's state security apparatus are only a glimpse into the constant and ongoing repression by the Cuban regime to silence activists and dissident voices which have included the arrest and short term detentions of dozens of activists over the past several days in order to prevent them from attending papal ceremonies," he said. "Cuban officials have definitely not been acting in a manner that reflects the Pope's mission of peace and reconciliation in Cuba."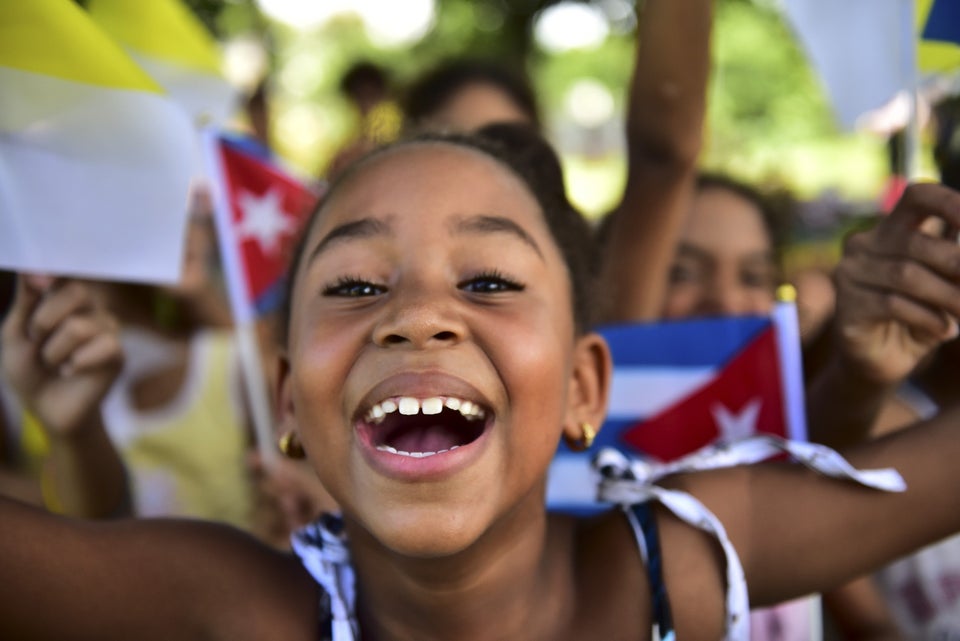 Pope Francis In Cuba
Related
Popular in the Community