Today's cute kid note is one boy's significantly abbreviated trip down memory lane.
The Sweetest Thing: While not all doughnuts are as memorable as the one Joshua ate in 2010, we agree they can be extraordinarily delicious (just not the plain ones, obviously).
What's Next For Joshua: Perhaps the young chronologist can set his sights higher in the months and years to come. Why not get a cat? Write a blog? Learn to fly? (Or, at the very least, try to remember at least one more thing he did before he turned 7?)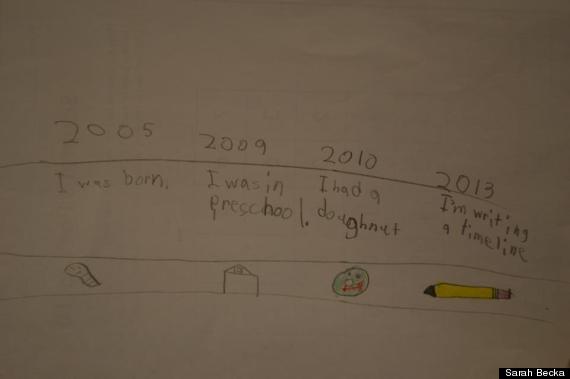 Has your child drawn or written something adorable? Send a photo, along with your child's name and age, to kidnotes@huffingtonpost.com or via Facebook or Twitter -- and it may be featured as our Cute Kid Note of the Day.