It's not just good for health, it's good for business. As the CEO of a non-profit health organization, this is what one would expect me to say. Yet for my colleagues in the for-profit world, it is just as understandable that their bottom line is, well, the bottom line.
That's why the recent decision by CVS Caremark, and its visionary CEO Larry Merlo and board of directors, to stop selling tobacco products is so remarkable, so admirable and, hopefully, the start of a trend.
Please understand the magnitude of this move.
CVS makes more than $2 billion per year from selling cigarettes and other tobacco items. Thus, the company is walking away from $2 billion in future earnings -- each year. It is a bold move to shut off a steady stream of $2 billion per year. But the company's leadership made the decision because it has everything to do with their business model.
Merlo and other CVS leaders have stated that selling cigarettes contradicts their commitment to the health of the customers they serve through their pharmacy and other health care business lines. There are plenty of numbers to support their stance, such as smoking being the No. 1 preventable major risk factor for the No. 1 killer of Americans, heart disease. The number of lives that can be saved and improved by not smoking is incalculable. Clearly, this is the bottom line that CVS wanted to pad.
In the three months since CVS announced its plan, Merlo and his staff have canvassed the country to prepare for the next step -- helping customers follow the company's lead and quit tobacco products, and making it stick.
It is my privilege to turn this space over to Merlo to continue this discussion.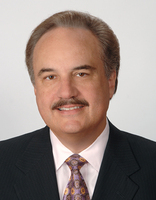 CVS Caremark is a pharmacy innovation company that is helping people on their path to better health. We touch the lives of more than 5 million customers every day, and we're playing an expanded role in a health care delivery system that is focused on improving health outcomes, reducing chronic disease and controlling costs.
And as we look to our future as a growing health care company, it is clear that selling tobacco products is inconsistent with our purpose. Our 26,000 pharmacists and MinuteClinic nurse practitioners help millions of patients manage conditions like high blood pressure, high cholesterol and diabetes -- conditions that are made worse by smoking. So we're quitting tobacco for good, and by Oct. 1, we will remove all tobacco products from our stores.
We're very proud to be the first national pharmacy chain to take the important step in support of the health and wellbeing of the customers and patients we serve. It also puts us in full alignment with the goals of our clients and health care partners, including physicians, hospitals and community organizations.
Fact: 480,000 people die each year from smoking-related illnesses.
Fact: 42 million American adults continue to smoke.
Fact: Smoking causes 87 percent of all lung cancer deaths and 79 percent of all cases of chronic obstructive pulmonary disease (COPD).
Fact: The economic cost attributed to smoking and exposure to smoke is approaching $300 billion annually.
Our decision to remove tobacco products from our stores has been well-received, and we've seen strong support from health care leaders and influencers on the powerful signal our action sends about the importance of patient care and the future of public health. A national discussion about tobacco use has been reignited... and that's a good thing. We believe that reducing access to tobacco products will help reduce tobacco use.
Since our announcement, we've been conducting listening sessions across the country -- soliciting input from experts, advocates and public health officials as we work to build out our comprehensive smoking cessation program that will engage the core components of our company: our retail pharmacies, MinuteClinics and our Pharmacy Benefits Management business. These sessions have been a great way to connect on a local level with providers and health care experts to hear directly from the people on the front lines about smoking cessation -- what works and what doesn't.
What we have heard over and over is something we understand well: Quitting is hard. In order to impact smoking rates, there must be a comprehensive program that has broad, continuous support from the top policy level down to the individual clinical level.
In addition, here are some other things that stakeholders have said throughout our listening tour:
Continued focus is needed on removing tobacco from health care settings.
Markets need more access to comprehensive programs, services and products.
More funding is needed to support local markets in their grassroots efforts.
We have been truly humbled by the outpouring of encouragement and support we have received since announcing our decision to quit tobacco. It's come from all corners: from our customers and colleagues, public health advocates, elected officials and the media. As we move forward, it is vital that the private sector take a visible leadership role on tobacco, working with non-profit groups and the public sector to address and prevent tobacco-related disease. It's the right thing to do... just like our decision to quit selling tobacco products. Tobacco has no place in a health care setting -- including pharmacies.
Through our partnership with the American Heart Association and other smoking cessation and tobacco control organizations, it is my hope that we will succeed in putting millions more Americans on their path to better health.
Larry J. Merlo is the President and CEO of CVS Caremark, a pharmacy innovation company that is helping people on their path to better health

Related