 Read Documentary capturing Van Nuys' legendary Sound City studio premieres Thursday night in L.A.
Dave Grohl didn't want anecdotes about rock 'n' roll shenanigans in the documentary he directed about the Van Nuys recording studio Sound City.
So we just had to ask him for a few tales of what went on while he and the boys were making Nirvana's "Nevermind" there in 1991.
"Because we only had two weeks to make 'Nevermind,' and it seemed like nobody cared, we didn't make a big deal about it at all," said Grohl, now the Foo Fighters frontman. "Y'know, there were nights when we got in fights with skinheads at the Palladium or we got drunk in Venice Beach with the girls from L7 or everything got stolen out of our van and we completely destroyed our room at the Oakwood Apartments and we almost threw a brick through the David Geffen Company window. (Stuff) like that, but honestly, none of it was ever documented because nobody cared.
"Nobody expected anything to happen with our band. We were just three dirtbags in a --hole studio in the Valley. It wasn't George Martin and The Beatles at Abbey Road by any stretch. It was funny."
Grohl said that affectionately. Really. He's lived in the Valley for a dozen years, and his own Studio 606 is in Northridge.
"I am a total Valley Girl," Grohl clarified. "I love living in the Valley. My wife was born and raised in the Valley."
How did that happen to, arguably,
grunge rock's biggest icon?
"I moved to Los Angeles in 1997 and lived in Laurel Canyon for a year," Grohl added. "Basically, I just drank my way through the Sunset Strip and (slept with) anything with a pulse and then I thought, yeah, I gotta get outta here."
After some time out of state, it was a recording studio conversation with fellow musician Beck that convinced Grohl to settle north of the hills.
"There's that funny stigma that is the San Fernando Valley, that it's not a cool place to live," Grohl noted. "I never understood that.
"So when Beck said 'I think I'm gonna move out of Silver Lake.' I said, 'Dude! Valley! You've gotta go Valley.' And the engineer in the studio said 'The Valley? You don't want to live in the Valley.' And I said, 'Well, why?' And he said, 'Because it's the f--- Valley!'
"That's when I realized, that's exactly where I want to live. Let everybody have the other side of the hill. I have the f--- Valley! I love it here, it's great."
(c)2013 the Daily News (Los Angeles)
Distributed by MCT Information Services
Related
Before You Go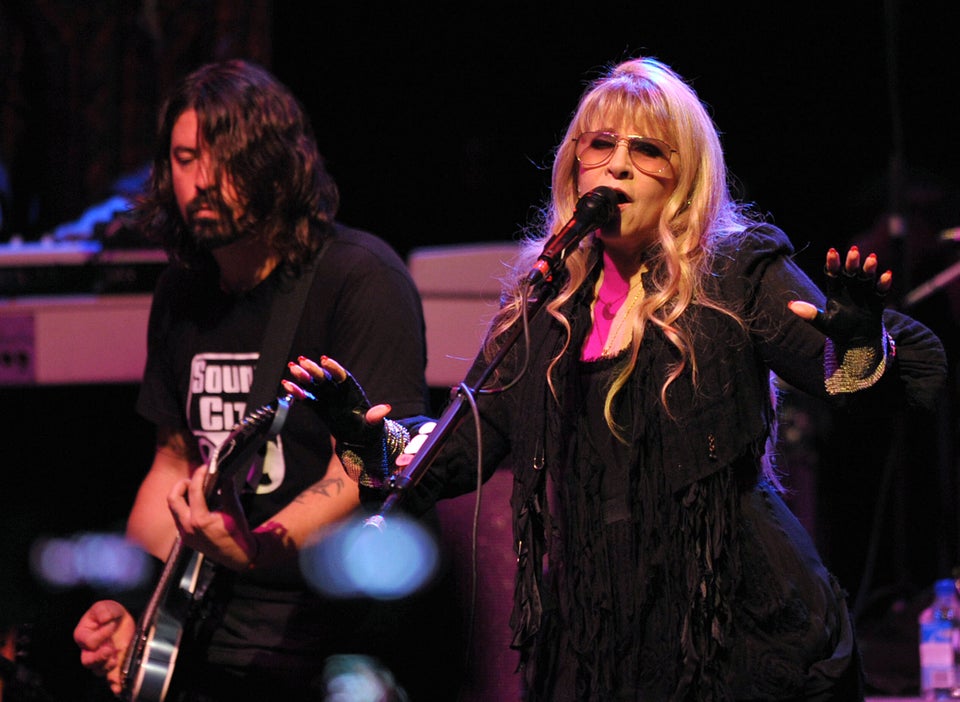 Dave Grohl & 'Sound City'
Popular in the Community