 WASHINGTON -- It's clear that the nation's capital is no longer the nation's murder capital. All you have to do is look at the statistics.
With District of Columbia police on track to record less than 100 homicides in 2012, "[i]t strikes me quite often how different things are now," Metropolitan Police Department Chief Cathy Lanier said in late November, when the murder count stood at 78.
It's a far cry from the early 1990s during the grim days of the crack epidemic when nearly 500 people were killed in D.C. during one particularly horrific year and violent crime was a dominant element of the city's identity.
But today's low homicide rate doesn't tell the whole story about crime in D.C.
Although the number of murders has declined over the past two decades to historic lows today, gun violence remains a stubborn problem for local law enforcement and communities across the nation's capital.
According to MPD's 2000 annual report, a firearm was used in 81 percent of the 242 homicides recorded that year. The 2011 annual report shows that 71 percent of the 108 homicides last year that involved a firearm.
And when you compare FBI statistics on gun violence in the District of Columbia to the 50 states, it's clear that crimes involving firearms are still a huge problem to tackle. In 2011, there were 242.56 robberies involving firearms per 100,000 people. For assaults involving firearms, the rate was 87.70 per 100,000 people.
The District of Columbia's population stands at more than 600,000 people.
D.C. Police Chief Cathy Lanier attributed the drop to a focus on guns, more tips from residents and new technology as well as the city's Gang Intelligence Unit.

"Since they started in 2008, we have not seen the retaliatory shootings like we used to," Lanier wrote in an email. "They know all validated gang members, they interact with them directly during a beef, and they have great sources that help keep us one step ahead of the violence."
Since the 1970s, the nation's capital has had some of the strongest local gun laws on the books in the United States. But in 2008's District of Columbia v. Heller decision, the U.S. Supreme Court struck down D.C.'s ban on handguns among other firearms restrictions.
Much as the 2008 Heller case forced D.C. to allow residents to purchase and register handguns for use in the home, a pro-concealed carry Supreme Court decision would impact D.C., the last remaining jurisdiction that completely bans concealed weapons.

At a press conference today, D.C. Council Chair Phil Mendelson defended the city's ongoing concealed weapon ban, saying that the city's special status merits additional flexibility in the regulation of guns. "I think the District is easily distinguishable because it's the nation's capital," he said. "We have every top official, every cabinet officials, every member of Congress, the diplomatic corps," he added, echoing arguments against concealed carry made by D.C. Police Chief Cathy Lanier.
What are your personal experiences with gun crime? How have they affected your attitude toward gun laws, rights and control? Please share your thoughts and stories with The Huffington Post by emailing: openreporting@huffingtonpost.com.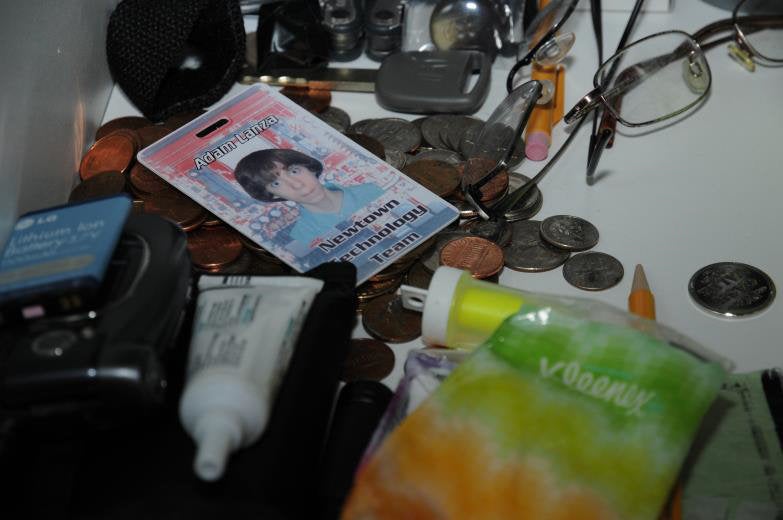 Sandy Hook Elementary School Shooting