The latest entry in a well-known video game series will not be released in the U.S. or Europe because of "issues" with how women are treated in the gaming industry, an official Facebook page for the game said last week.
"Dead or Alive Xtreme 3" is slated for release in Asia early next year on PlayStation 4 and PlayStation Vita. It is part of a spinoff from the popular "Dead or Alive" fighting franchise and features characters lounging on the beach and playing volleyball.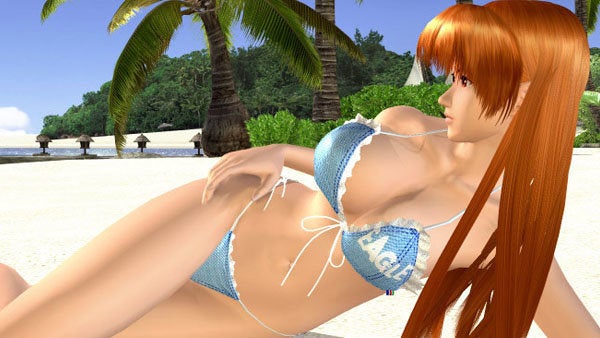 Last Wednesday, the "Dead or Alive" Facebook page responded to an individual's question about whether the upcoming game would be coming to the United States and Europe. "We do not bring DOAX3 to the west and won't have any plan change in the future," the post said.
In response to follow-up questions, the account -- which, while not verified by Facebook, is linked to from the official "Dead or Alive" website -- said that the Western release was halted because of recent conversations surrounding how women are treated in the video game industry. Here's the full text of that comment:
Do you know many issues happening in video game industry with regard to how to treat female in video game industry? We do not want to talk those things here. But certainly we have gone through in last year or two to come to our decision. Thank you [all sic].
"Dead or Alive" publisher Koei Tecmo did not immediately respond to a request for comment from The Huffington Post about the Facebook post. Obviously, the statement is a bit opaque and appears not to have been written by someone who is totally fluent in English. It's unclear if the company feels that the game is somehow inappropriate or if it just doesn't want to risk backlash.
The "Dead of Alive Xtreme" spinoff series, which launched with "Xtreme Beach Volleyball" for the original Xbox in 2003, has always drawn attention to its female characters, though one report stated that "Xtreme 3" would feature male characters, too.
For a taste of what "Xtreme 3" would look like, check out this recent trailer:
Calling all HuffPost superfans!
Sign up for membership to become a founding member and help shape HuffPost's next chapter