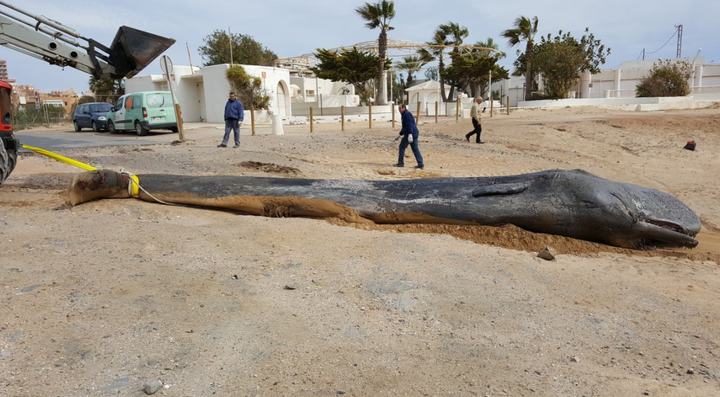 About 64 pounds of garbage — including plastic bags, ropes, fishing nets and a drum — was found lodged inside the mammal's digestive system.
The 32-foot-long whale was discovered near the small resort of Cabo de Palos in the southeast Murcia region in February, per a statement released by the regional government on Wednesday.
The animal's tragic death has prompted Murcia's regional government, alongside the European Environmental Association and the European Fund for Regional Development, to launch a campaign against ocean waste.
Consuelo Rosauro, the regional government's director-general for the natural environment, said the "presence of plastics in seas and oceans is one of the biggest threats to the conservation of wildlife in the world."
"Many animals get trapped in the rubbish or ingest great quantities of plastics, which end up causing their death," she added. "The Murcia region is no stranger to this problem that we must tackle by way of clean-up actions and, above all, awareness of citizens."
An estimated 19 billion pounds of plastic waste ends up in the world's oceans each year. In 2017, researchers predicted that annual figure would double by 2025 if swift action is not taken.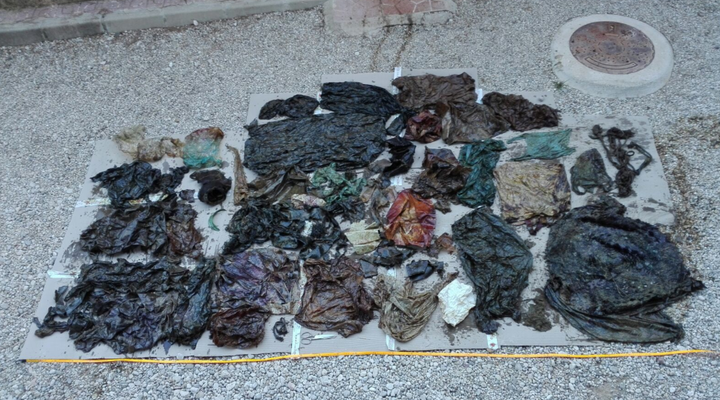 Popular in the Community