Police are still searching for the man accused of killing four people and injuring two others at a Waffle House in Tennessee early Sunday morning before fleeing the scene, naked and on foot.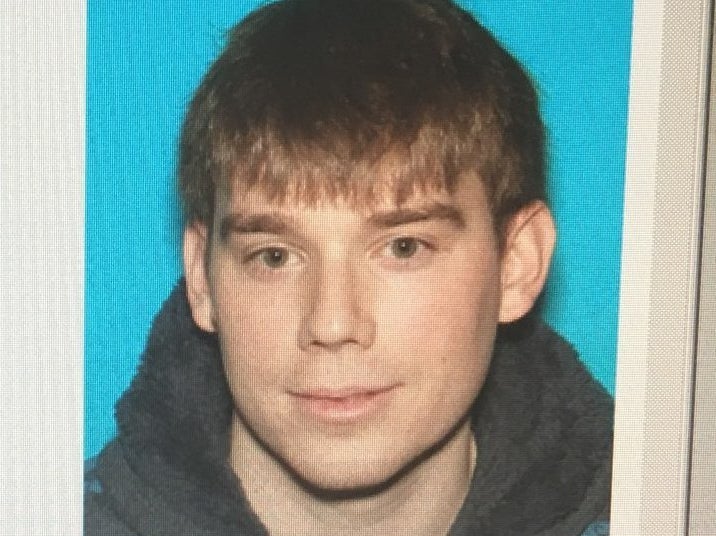 Early Sunday, Reinking allegedly opened fire with an AR-15 rifle inside the suburban Nashville restaurant. He has been charged with multiple counts of criminal homicide.
The two surviving victims were Shanita Waggoner, 21, and Sharita Henderson, 24.
Reinking arrived at the restaurant in a pickup truck around 3:19 a.m., police said. A rifle and at least two magazines were recovered near the scene. At the time of the shooting, the gunman was only wearing a green jacket, which he took off outside the restaurant. He then fled on foot, nude, and likely returned to his apartment nearby, where he put on a pair of pants and left.
"He clearly came armed with a lot of firepower, intending to devastate the south Nashville area," said Don Aaron, spokesman for the Metropolitan Nashville Police Department.
Aaron said Reinking was last spotted shirtless in the woods around his apartment.
"Keep your doors locked, keep your eyes open. If you see this individual, if you see a nude guy walking around this morning, call the police department immediately," Aaron said at an earlier press conference.
One of the handguns that Reinking owned has not been located, Aaron said, and it's unknown whether he has the weapon.
After the gunman opened fire on the diners and the restaurant staff, 29-year-old James Shaw Jr. tackled and disarmed him. Shaw said he pounced after seeing Reinking's gun jam.
At Sunday's press conference, Shaw was introduced by Nashville Mayor David Briley as a hero.
"He saved lives, that is certain and we are all thankful to him for his bravery," Briley said.
"I was just trying to get myself out. I saw the opportunity and pretty much took it," Shaw, who suffered a minor gunshot wound to his arm, told The Tennessean.
Nashville Police Chief Steve Anderson said authorities suspect Reinking has mental health issues. A motive for the shooting is not yet known.
By Monday morning, Trump had not addressed the mass shooting.
Videos shared on Twitter by Jeremy Searcy showed officers searching the grounds around an apartment complex with a police dog. Metro Nashville Public Schools plan to follow a lock-out procedure on Monday, the district announced on Facebook.
"All schools in the search area have been checked and cleared by Metro Police and MNPS School Security," the Facebook post stated. "Our school security will continue to check and monitor schools throughout the evening. On Monday morning, we will focus security personnel in the area and schools will follow lock-out procedures until the manhunt has ended or the police notify us the suspect is no longer in the area."
"It's a tragic day for our city anytime people lose their lives at the hands of a gunman. My heart goes out to the families & friends of every person who was killed or wounded in this morning's shooting. I know all of their lives will be forever changed by this devastating crime," he said.
Reinking was arrested last July after he allegedly tried to cross a security barrier near the White House in an attempt to meet Trump, authorities said. Following the encounter, he was forced to surrender four firearms, but officials said the guns were returned to Reinking's father. He gave them back to his son, police said.
Illinois police officers were called to a CVS parking lot in 2016 where Reinking threatened to kill himself, per police reports obtained by both ABC 7 Chicago and WKRN. Deputies' reports indicated that Reinking claimed that singer Taylor Swift had been stalking and harassing him. Reinking said at the time that he believed Swift hacked his phone and Netflix account, adding that she asked him to meet at a Dairy Queen, according to ABC 7.
This story has been updated with details on the victim and comments by authorities at an afternoon press conference.