Jason Rabinowitz, an aviation writer and researcher, monitored the flight on Flightradar24, a flight-tracking app, and tweeted updates as the Boeing 737 jetliner, Delta Air Lines Flight 431, and Hurricane Irma both got closer to Puerto Rico.
What made the updates appear even more intense was the app's weather feature, which allows users to see weather conditions on the flight paths.
The Delta flight left New York's John F. Kennedy International Airport for San Juan, Puerto Rico, at 8:12 a.m. EDT Wednesday.
As Delta 431 flew to Puerto Rico, Twitter users cheered on the flight, giving kudos to the airline's dispatch team for expertly monitoring the volatile weather conditions against the Terminal Aerodrome Forecast and navigating the flight to its destination.
Those monitoring Rabinowitz's Twitter updates were nervous for Flight 431, especially as the flight's icon entered the densely colored weather mapping.
Once the plane landed in San Juan at 12:41 p.m., Rabinowitz's audience watched the updates as the flight crew worked to quickly turn the flight back around to New York.
The return flight successfully landed in New York at 4:22 p.m., more than 30 minutes early.
Sarah Lora, a Delta spokeswoman, told HuffPost that it is against company policy to give out information on the flight's pilots and crew, but she did confirm that Flight 431 flew from New York to San Juan "on a safe route, touched down, picked up the people that needed to be picked up and made it back to John F. Kennedy."
Delta's plane spent less than an hour on the ground in San Juan before departing, which, as Rabinowitz pointed out, is pretty darn fast.
Considering the strength of Hurricane Irma and the devastation it has left so far in its path, Delta's mission in and out of Puerto Rico before the storm hit seemed intense. But the pilots, ground crew and dispatchers for Flights 431 and 302 appeared to just be following protocol.
Patrick Smith, an airline pilot who runs the blog Ask the Pilot, told HuffPost, "When it comes to winds on the ground, there's not a whole lot that's subjective about it."
"There are maximum tailwind and crosswind limits that have to be observed," Smith explained. "Above and beyond any hard-and-fast limits, if you've got powerful gusts, severe turbulence, extreme precipitation or other clearly unstable conditions, no airline is going to sanction flight in those conditions."
Flight 431 faced "nine miles of visibility and light rain. Winds were around 24 knots with gusts up to 31 knots ― all well below operating limits for the 737-900ER to safely operate," Delta said. "Flight 302 then departed San Juan at 12:41 p.m., just 40 minutes after landing, with 173 customers on board."
Still, Rabinowitz and many others were impressed with Delta's storm-fleeing feat.
Before You Go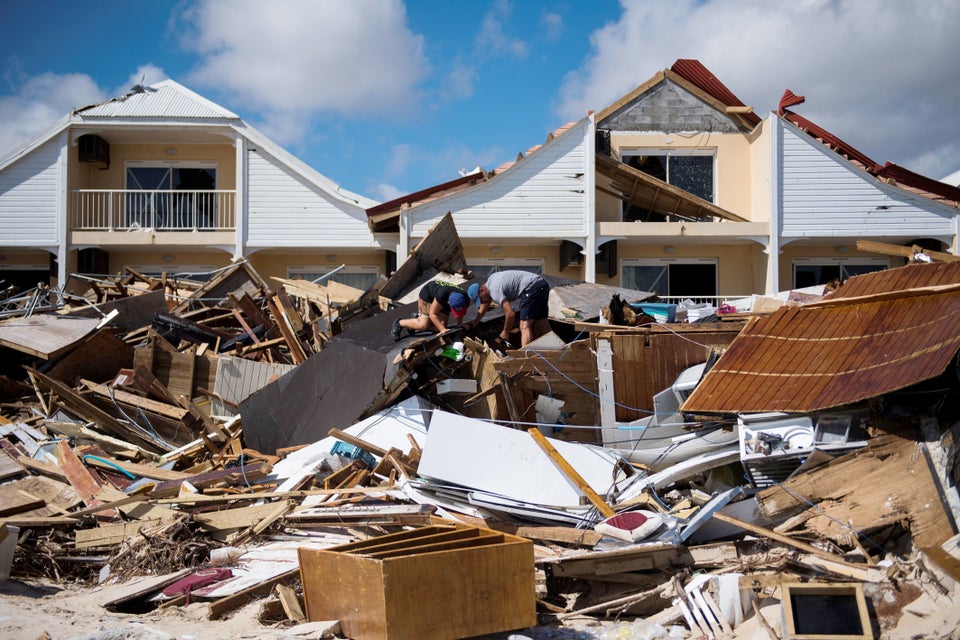 Hurricane Irma Devastation
Popular in the Community