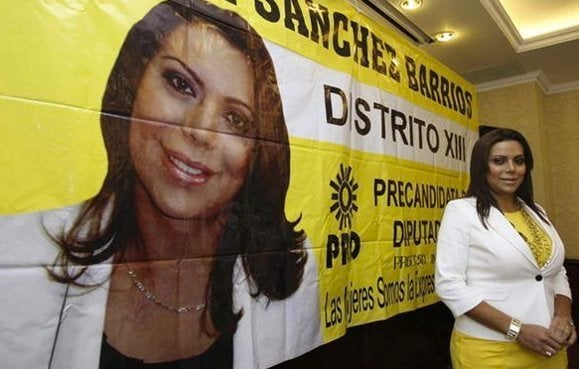 Diana Sanchez Barrios is the first transsexual woman to seek a seat in Mexico City's municipal assembly, and, she has no doubt that she'll be wining the upcoming elections on July 1.
"This isn't a matter of transsexuality but of capability, and I'm capable of legislating for all citizens – I'm ready to win and I know I'm going to win," she told Efe, according to Latin American Herald Tribune.
At a very young age, Barrios explains that she never felt comfortable as a boy and that at the age of 12 she decided to start dressing as woman, despite the discrimination she faced. At the age of 16, Barrios decided to leave her home. It was then that she began the process of changing her body hormonally, preparing for several years for a sexual reassignment surgery. She has managed to change all of her documentation with her new identity including her birth certificate, and voter registration documents.
Barrios, at the age of 20, returned to Mexico City fully transformed into the woman she always wanted to be. She became an activist and hopes to represent the human rights of minority groups while in office -- especially the LGBT community. Barrios is a leftist in the Party of the Democratic Revolution (PRD) in Mexico City.
In her opinion, there's still a long way to go before transsexuals enjoy full rights in Mexico, because little has been done about issues such as adapting documents and obtaining the relevant health care, according to LAHT.com.
"You live undocumented in your own country. How are you going to apply for a job or be treated by doctors if your name doesn't match the way you look?" Barrios asked.
In 2009, Mexico City's assembly approved an ordinance that allows transsexual people to go through the procedure of identity change, though in the rest of the country no such progress has been made.
Popular in the Community