WASHINGTON ― The Senate Judiciary Committee has delayed its vote on President Donald Trump's attorney general nominee by one week at the urging of Sen. Dianne Feinstein (D-Calif.), who implored her colleagues to listen to the concerns of the women who turned out to march on Saturday.
"Many, many millions of Americans are deeply concerned about what the future will bring. That's a hallmark of what happened this past Saturday in the march," Feinstein told her committee colleagues Tuesday. "The least we can do is tell them that we're being as careful as possible in who we place in charge of making these important decisions. For every woman and man who marched over the weekend, we owe it to them."
The Judiciary Committee was set to vote on the confirmation of Sen. Jeff Sessions (R-Ala.) on Tuesday, but the rules allow a member to ask for a one-week delay under certain circumstances. Committee Chair Charles Grassley (R-Iowa) agreed to Feinstein's request.
Feinstein gave a forceful 10-minute speech about the fight for equality that women are still waging ― on everything from equal pay to reproductive freedom ― and pointed to the committee itself as a microcosm of that struggle and the importance of making sure women's voices are heard:
I was elected to the Senate in 1992. It was known as "the year of the woman." Some of my younger colleagues may not know the full context of that election. But for me, the Anita Hill hearings of 1991 are etched in my memory.

I remember a Senate Judiciary Committee ― as a matter of fact, I was watching the hearing from an airport in London and I looked at the committee as it was panned, and there was not a single woman.

I remember how they questioned her claims of workplace harassment. I remember thinking how a woman would never belittle someone who was brave enough to step forward and testify like Anita Hill did. It was a shameful episode in the Senate.
There are currently three women on the Senate Judiciary Committee, and Feinstein is the first female ranking member in its history. Only five women have ever served on the committee, compared to 350 men.
Feinstein said she had never seen such "a massive outpouring of hope and optimism" as what she witnessed in the Women's March on Washington this past weekend.
"Mr. Chairman, once again, we are being asked to evaluate the nomination of our next attorney general, who is charged with enforcing the law and upholding the protections women have fought so hard to secure," she added. "This nomination is critically important. This committee must have enough time to fully consider Sen. Sessions' record, to evaluate his answers to our questions and to determine what kind of attorney general he will be if confirmed."
Read more here on Anita Hill's sexual harassment allegations against Clarence Thomas, then a nominee to the Supreme Court, and how the Senate reacted.
Want more updates from Amanda Terkel? Sign up for her newsletter, Piping Hot Truth, here.
Before You Go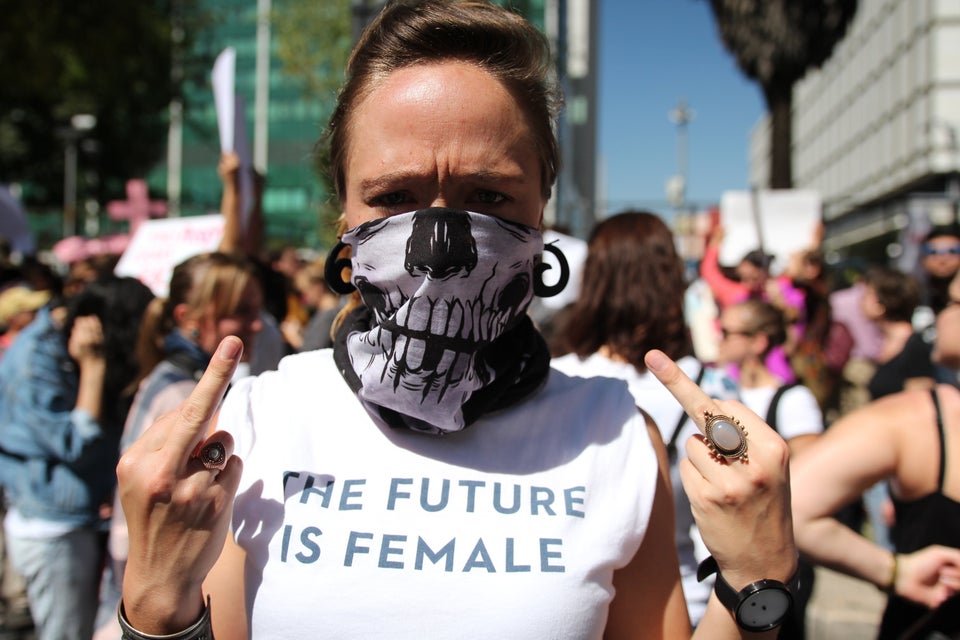 38 Stunning Photos From Women's Marches Around The World
Popular in the Community