Literature is one of the most powerful ways we come to understand society and our place in it. Through books, children learn about relationships, conflicts, empathy, morality, and how to classify their own emotions. Stepping into the lives of fictional characters, kids can experience a wide array of influential events in a very meaningful way-- travel, adventure danger, love, loss, death-- expanding their perspective, while remaining in a safe environment.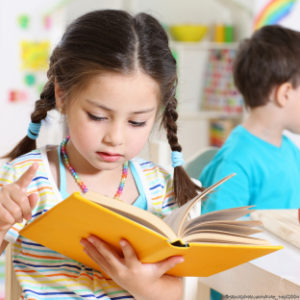 When choosing books for young children, then, it is important to consider the reality that is presented. Does your child's library reflect the multiculturalism of the world we live in?
Books that feature deaf/ hard of hearing characters or protagonists should be added to every child's collection! Whether you are the parent of a deaf child or the parent of a hearing child, introducing developing young minds to deafness can help cultivate an appreciation for human diversity.
10 Reasons There Should Be Deaf Characters In Your Child's Library:
1. Help children understand that deafness is a medical condition that has different levels, and that different people who are deaf can navigate the world in a wide variety of ways.
2. Help children understand Deaf Culture and what it means to have Deaf identity.
3. Help children understand that Sign Language is a visual language and why it is important.
4. Familiarize children with the characteristics of people who are deaf/ HoH. For example, they may have hearing aids, cochlear implants, or an "accent."
5. Learn how to effectively overcome simple communication barriers in everyday situations.
6. Learn how to welcome deaf children as friends.
7. See the value of having diverse friend groups and the benefits of diversity in all situations.
8. Important for deaf children to see themselves represented.
9. See deaf/HoH individuals as role models.
10. View deaf/HoH individuals as interesting and complex people worth getting to know.
Resources
I asked parents on Twitter and Facebook for recommendations for books that feature deaf characters, protagonists, or themes of deafness and/or Deaf Culture. Below you will find a collection of book recommendations and resources. The list incorporates a variety of books for children of all different levels, with both fiction and non-fiction titles.

BOOK RECOMMENDATIONS
A Birthday for Ben - by Kate Gaynor
A Place for Grace - by Jean Davies Okimoto
A Screaming Kind of Day - by Rachna Gilmore
Dad And Me in the Morning - by Patricia Lakin
Deaf Culture: A to Z - by Walter Paul Kelley
Dina The Deaf Dinosaur - by Carole Addabbo
Five Flavors of Dumb - by Anthony John
Hurt Go Happy: A Novel - by G. Robby
Jakes the Name : Sixth Grades the Game - by Deb Piper
Mandy - by Barbara D. Booth
Movers & Shakers: Deaf People Who Changed the World Storybook - by Cathryn Carroll & Susan M. Mather
One TV Blasting and A Pig Outdoors - by Deborah Abbott
River of hands : deaf heritage stories - by Symara Nichola Bonner
Robin sees a song - by Jim & Cheryl Pahz
Shay & Ivy: Beyond the Kingdom - by Sheena McFeely
Signs for Me - by Ben Bahan
Smart princess and other deaf tales - by Keelin Carey, Kristina Guevremont, and Nicole Marsh
Strong Deaf - by Lynn McElfresh
The Deaf Musicians - by Pete Seeger, Paul DuBois Jacobs
The Grump: The Original Short Story - by Mark Ludy
The Heart's Language - by Lois-Ann Yamanaka
Deaf Child Crossing; Nobody's Perfect; Leading Ladies - all by Marlee Matlin
LINKS TO OTHER RESOURCES AND INFORMATION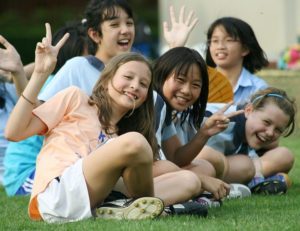 Do you have recommendations for children's books that feature deaf characters, protagonists, or deafness as a theme?
Please share your favorites in the comments!
Popular in the Community