Dr. Antonio Rodriguez Mimoso, an OB-GYN in San Juan, Puerto Rico, was on call when Hurricane Maria hit on Sept. 20, blasting the island with 150 mph winds and knocking out the electricity grid.
"It was quite scary," said Mimoso, who drove to Ashford Presbyterian Community Hospital that night to deliver a baby. "There were no traffic lights, no street lights, no nothing."
It wasn't just the city streets that were dark. The hospital's power supply had been damaged by the storm, leaving patients who rely on ventilators in a potentially deadly situation.
"The nurses were starting to have to ventilate their patients manually, which is obviously inexact, and especially with newborns, it can be quite dangerous," Mimoso said.
Minutes after he arrived, partial power was restored to the hospital. Mimoso delivered his patient's baby in half light, without air conditioning. "She was sweating quite profusely, but everything went fine," he said.
More than a week after the storm, the hospital remains without full power. On low power, just three operating rooms can be used. Only emergency operations, like C-sections and appendicitis surgeries, are conducted. Non-emergency surgeries are lower priorities.
"Emergency is in the eye of the beholder," said Mimoso, who has been on call twice more since Maria hit. "While a cancer patient isn't going to die immediately if they wait an extra day or week for an operation, I'm sure she feels like, 'If you don't do my surgery, I might die. It may delay my care and that's going to decrease my chances of getting a cure out of this.'"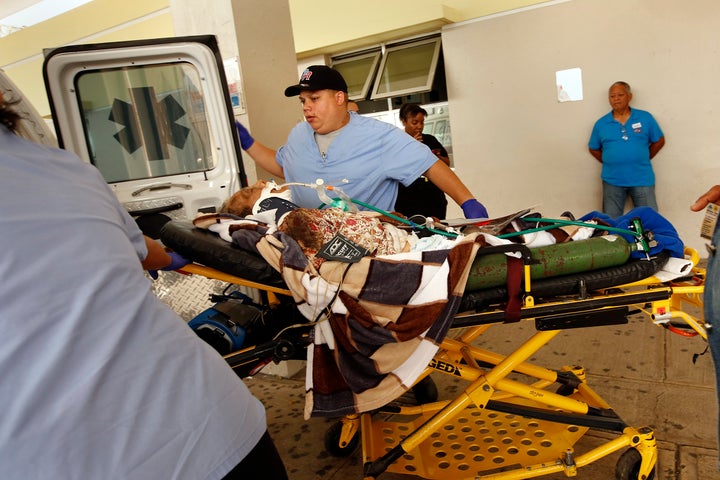 "Since there's no electricity, they have to use emergency generators, and basically all of them work with diesel," explained Dr. José Cordero, a professor of public health at the University of Georgia who grew up in Puerto Rico and spent almost three decades working for the U.S. Centers for Disease Control and Prevention.
The Pentagon on Thursday appointed Gen. Jeffrey Buchanan to lead Puerto Rico's hurricane operations, including coordinating with the Federal Emergency Management Agency and overseeing aid distribution, Reuters reported.
"I worked at CDC for many years and I was involved with Katrina and the other hurricanes that came after," Cordero said. "Even for Houston and Harvey, it was pretty easy to deploy a lot of trucks with all of the expected things that would be needed.
"But when you have over 1,000 nautical miles ... that presents a major challenge in terms of getting all the logistics and materials to the island."
Even when aid arrives in Puerto Rico, distributing it is a struggle. About 10,000 shipping containers of food, water and medicine were trapped at the San Juan port on Thursday, stranded by the island's diesel fuel shortage and blocked roads, and because downed cellphone towers made it near-impossible to contact truck drivers to distribute the supplies.
Caring for patients in a crisis
With cellphone service intermittent at best, Dr. Armando Oliver, a retinal surgeon and assistant professor at the University of Puerto Rico School of Medicine, has been playing dual roles as medical professional and journalist.
"Our cellphones don't work. Text message doesn't work. Nothing seems to work," Oliver said.
A week ago, after the storm, Oliver drove to the regional hospital in the Carolina municipality to find out whether its operating rooms were open. "That's how bad it is," he said. "You have to go there to find information."
At a meeting of surgeons, OB-GYNs, radiologists and other medical professionals on Thursday, Oliver and others took stock. They expressed concern about lack of electricity, water, oxygen, sterilization equipment and air conditioning. The diesel shortage is becoming critical. In addition fueling hospital generators, doctors are worried they won't be able to drive to work if the shortage continues.
At Centro Medico, Puerto Rico's main hospital, "only two operating rooms were up and running" on Thursday, Oliver said. "There was a pileup of over 60 fractures waiting to be repaired and there was no air conditioning."
While fractures might not seem like life-threatening injuries, they can trigger secondary medical problems if they're not treated promptly.
Most of all, Oliver wants logistical support.
"We need somebody at Centro Medico running the show, who is an expert of hospital logistics in times of disaster," he said. "And we also need someone at the Carolina hospital who can physically be there and help those doctors get their hospital up and running as soon as possible."
In addition to electricity, diesel and air conditioning problems, the Carolina hospital ran out of certain antibiotics, and was low on IV fluid. The hospital also was out of tetanus vaccine.
"Imagine an emergency room where you get all this trauma, all these fractures, without tetanus toxoid vaccine," Oliver said. "You can get an epidemic if that's not available. Something so simple that we take for granted in America.
"They were so desperate that they were even thinking about shutting down the hospital and evacuating the patients because of the grim situation that they were suffering at the Carolina hospital. That was one of the main issues today, how bad that hospital was."
A scramble to help the elderly
"The conditions right now are critical," said Dr. Ubaldo Santiago, medical director of the emergency room at Hospital San Francisco, a private facility in San Juan running on generator power. "We're not able to process any trauma surgeries at this hospital, so we have to refer them to Centro Medico."
Santiago was particularly worried about elderly patients, especially those who rely on oxygen to breathe.
"Oxygen-dependent patients are most at risk because they cannot go home," he said. "If they are dependent on a machine to do it at night or to clear their pathways, they're not going to be able to be at their house, because there's no electricity anywhere on the island."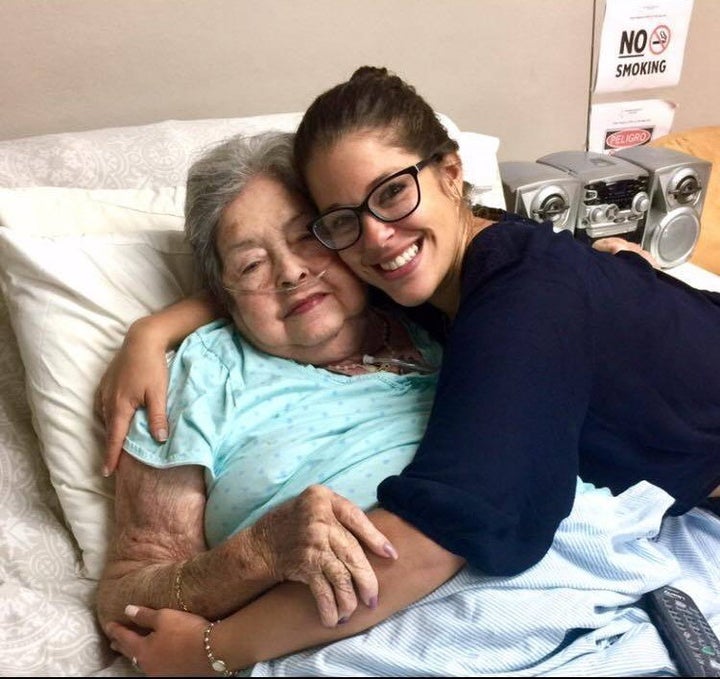 It's a problem that Mia Castro knows well. Castro lives in New York, but her family in Puerto Rico has been rallying around her 85-year-old grandmother, who is bedridden and needs an oxygen tank to breathe. Without electricity, the family can't operate the electric crane needed to transfer her grandmother to her wheelchair, and ultimately to a car to drive her to the hospital. Castro's mom and aunt have been scrambling to keep her grandmother's oxygen tank filled.
"My mom and my aunt, who are the ones running around for her, they are both a complete mess," Castro said. "I talked to them and their voices cracked."
She summarized a Facebook post by a friend, who was similarly frustrated by the plight of her own bedridden grandmother: "How is it possible that we're forgetting our elderly and handicapped?"
Doctors, who have been working around the clock to keep their patients alive, are frustrated and exhausted.
Dr. Carolina Soto, an emergency doctor and sub-director of Hospital San Francisco's emergency department, parked her car in the middle of an expressway where the cellphone signal was strong enough to take a call.
"We're all working together," Soto said on the phone. "We're working for the patients, all the physicians in Puerto Rico. All the nurses, we're doing our work 24/7. We're doing the best that we can, but we need help. It's too much."