Now here's a pool party you're going to be really jealous you weren't invited to.
A video uploaded to Facebook -- titled "Pool Pawty!" -- shows a group of dogs splish-splashing around in a bone-shaped pool at a doggy daycare in Michigan. (Yes, you read that correctly. A bone-shaped pool.) The pooches run around the rim and jump in, showing off their coolest of belly-flops.
Some furry friends happily chew on their pool toys while others swim around without a care in the world, probably playing a canine version of Marco Polo.
We must say, these pups are pros at the doggie paddle.
Before You Go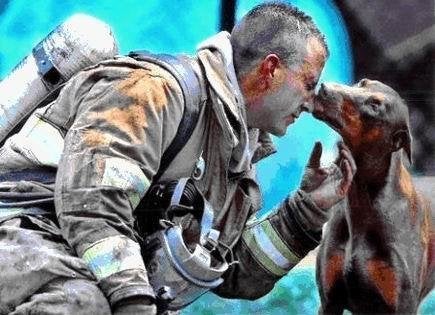 20 Moving Encounters Between Grown Men And Dogs
Popular in the Community